The Gentleman's wardrobe: The Boutonnière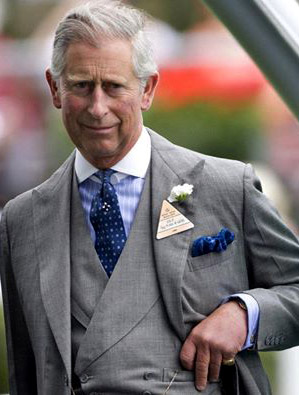 The gentleman has many exciting activities to which he proceeds with witty responsibility and doesn't fall so low to confuse them with the so-called work... And one of these fascinating activities is keeping a Boutonnière.
It takes about two hours every day, because once you have chosen a jacket, a morning jacket, a tuxedo or a tailcoat, you open the rosewood box with jewelry and begin a gallantly hesitation whether to pick your lapel with a silver or a gold pin, with coral or sapphire, with a royal crown or a brilliant lizard.

On a thin gold chainlet you can put a pince-nez, which to be lightly shown next to your pocket square. Exactly there is the place for your pen to shine and you can add a dandy pencil and a silver spoon for even more glamour.

You can order to a jeweler a so-called Boutonnière vase - a silver-gold vessel to place a flower on your lapel. Orchid is pathetic, Lily of the valley - touching, Tulip - only for a party of the Orangists dynasty, Green Clove - in the style of Oscar Wilde, an artificial or canvas flower - they are used only by the British laymen, who necessarily keep their money in the bank Her Majesty...

Oh, what a pleasure it is for the gentleman when another gentleman exclaims: 'Oh, you keep a Boutonnière!!!'

Photos:
1. Charles, the Prince of Wales
2. Dandy, the face of Men's Fashion Cluster


Hits: 3730 | Leave a comment