Fashion Design Education: Interview with Angelo Russica
The previous week we presented you Milan Fashion Campus as one of the great places in Europe to receive quality fashion design education. Today, we continue our presentation with an interview with MFC's director - Angelo Russica.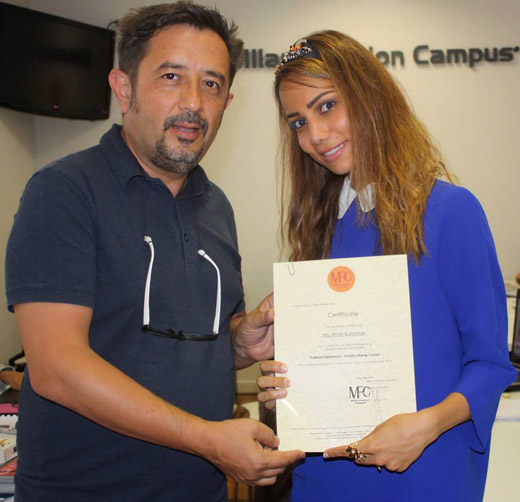 After his fashion studies in Milan, Mr. Russica made his first steps into the fashion world assisting Giorgio Correggiari, where he met Domenico Dolce and Stefano Gabbana. Later he worked with the Italian company Barbas (Menswear Collection) and become an assistant designer for Gianni Versace for 5 years, participating in Women's Wear and Menswear collections: Genny, Spazio and Versus.
After this experience, he left Italy for 4 years for Spain, where he worked with Induyco - El Corte Inglés in Madrid. Once he returned, he started working as a consultant for Gruppo Marzotto, Miroglio Vestebene, Gruppo Max Mara and also in Japan - with one of the most important apparel Maker World Company, King Company.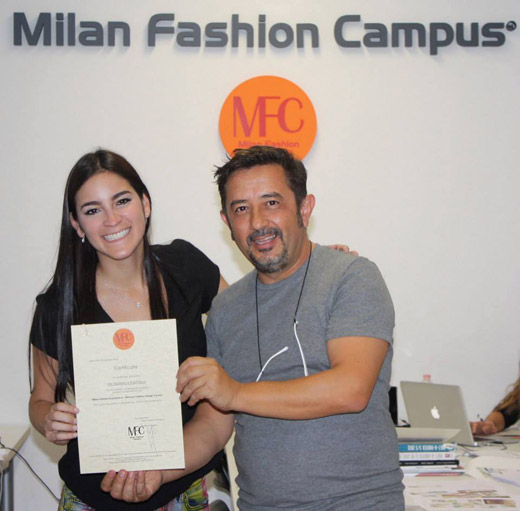 - Mr. Russica, you said that you created Milan Fashion Campus, because you were disappointed by the knowledge that fashion students have after graduating from an university and the lack of practical skills. How do you create the university-business connection for your students?
- I always try to transmit students my experiences, combining the studies with what I've learned through the years. I think that it can be useful for them to know what the fashion world expects of them.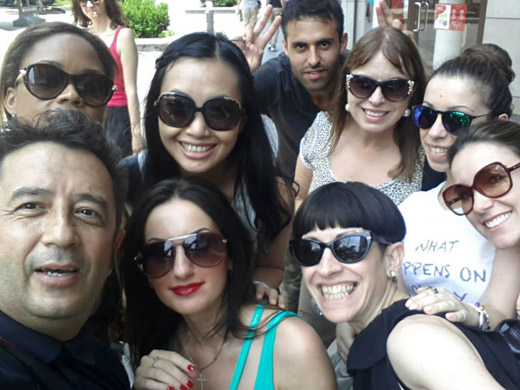 - Can you tell us more about the success of your alumni?
- We have a lot of successful ex students, for example: Mishu Shrestha created her personal collection in Nepal, Amal Tayssir is a famous fashion stylist in Dubai, Amanda Hickey is working for Harper's Bazaar in New York City, Nao Kurihara produces her own lingerie collection in Japan, Pia Ulloa has just finished to create her new shoes collection in Mexico. We are very proud of all our students and when they reach big results we are happy as them. We always help them to realize their dream and when it happens it's a great victory, for them and for us too.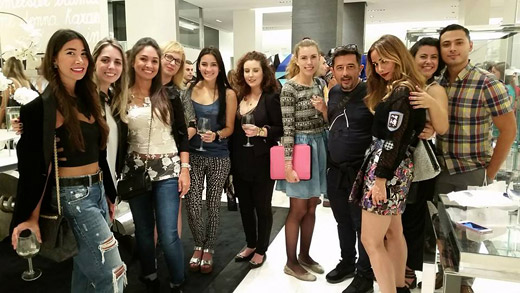 - Milan Fashion Campus offers both on spot and online courses. What teaching methods do you use in your online courses?
- Online Fashion Courses represent an introduction of the course, like tutorials. It can be useful download online fashion courses to understand if this is your right way, just to try. But for everyone is sure to start a professional fashion training i suggest to come here where we can follow you step by step and be by your side.

- Do more students choose the courses in Milan or the online courses?
- More students choose courses in Milan because they want to live a complete experience, living also what the city can offer.

- Students from how many countries do you have at Milan Fashion Campus?
- We have students from all over the world. Right now we have girls from Switzerland, USA, Lebanon, Kuwait, Brazil and Canada.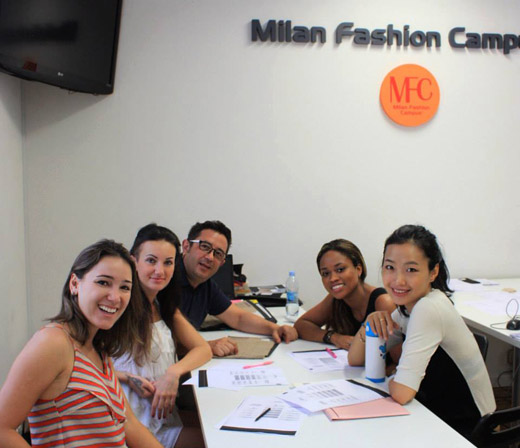 - I read that there is no age limitation or qualification requirement to attend MFC's courses. How old is the youngest and the oldest student?
- The youngest student is 16 and the oldest 60. The passion has no a age limit.


- Do you want to share with our readers something more about Milan Fashion Campus and all opportunities that it offers?
- Milan Fashion Campus wants to give students a chance, a possibility to realize their fashion dreams; that's why we have so many different courses and we created also Fashion Experience Packages for who wants to join fashion courses and other shades of Milan, for example:
Milan Fashion Experience - Fashion Week;
Milan Fashion Experience - One Day Styling Course;
Milan Fashion Experience - Lifestyle;
Milan Fashion Experience - Men Fashion Styling Course;
Milan Fashion Experience - My Shooting.


Photos:
Mr Russica with MFC's students during the Fashion Courses
© Personal archive


Hits: 7963 | Leave a comment