Where to study Fashion design - Top 30 Fashion schools in Europe
For those who want to study fashion design in Europe we created a list of 30 of the best schools in Europe, where you can receive quality Fashion design education (ordered alphabetically by the name of the countries).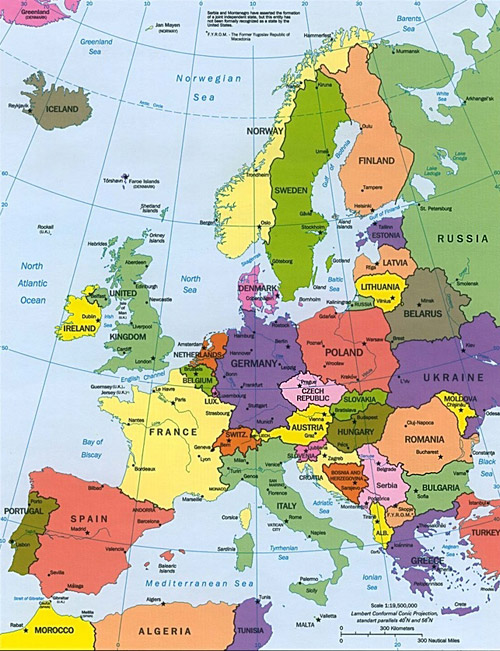 University of Appiled Arts (Vienna, Austria)
About: The University of Applied Arts Vienna is home to more than 1,000 students, many of whom from other European and overseas countries. The range of courses available at the school is unusually extensive including Fashion design and Graphic design. Students at the University study and experience art not for its own sake, but as both the starting point and medium for communication. They are encouraged to develop their creative vision and to experiment. Academic degrees: Master and Doctor.
Programs: Fashion design
Nota bene: German required. Karl Lagerfeld, Jil Sander, Victor & Rolf and Helmut Lang have all cycled through as guest lecturers
Website: //dieangewandte.at/


Antwerp Royal Academy of Fine Arts (Antwerp, Belgium)
About: It is one of the oldest of its kind in Europe, founded in 1663. Academy's Fashion Design course is world leading since the early 1980s. The fashion program attracted more and more talents from all over the globe. With over 130 students it's by far the largest program in the visual arts and design department.
Programs: Fashion; Costume design; Jewellery design, gold- & silversmithing
Nota bene: Required Dutch language proficiency. A lot of famous artists and designers have studied the Academy: Panamarenko, Henry van de Velde, A.F. Vandevorst, Jan Fabre, Daan, Anne-Mie Van Kerckhoven, Wouters & Hendrix, Joke van Leeuwen, Guy Cassiers, Fred Bervoets, Dries Van Noten, Nadine Wynants, Ann Demeulemeester
Website: //antwerpacademy.be/


La Cambre (Brussels, Belgium)
About: A more traditional art school with a French design point of view. It is one of Belgium's leading schools of art and design. It has around 700 students following courses in its 17 artistic departments - including Textile design and Fashion design. The studies cover five years and are organized in two cycles: Bachelor (3 years, 180 credits) and Master (2 years, 120 credits). The school also offers postgraduate teacher training courses and a doctorate in art and the art sciences in cooperation with the university.
Programs: Fashion Design; Styling
Nota bene: French required. Famous alumni include Olivier Strebelle.
Website: //www.lacambre.be/


National Academy of Arts (Sofia, Bulgaria)
About: NAA, founded in 1896, is the oldest academy of arts in Bulgaria. It is considered to be the most prestigious Bulgarian institution for training professional artists in the field of fine and applied arts, design, conservation and restoration and history and theory of art.
Programs: BA (4 years), MA (1, 1.5 or 2 years) and DA degrees (3 years after MA) in Fashion and Textile. Courses in Fashion train experts in design of clothes for the entire range of industrial and haute couture collections and accessories, as well as in the planning for modern trends in those fields. Artists in Textiles are trained to work in the two main branches of this discipline, artistic textiles and textile design.
Nota bene: It is compulsory for foreigners who applied to the National Academy of Art to pass a preparatory course in Bulgarian language or to hold a document showing a successful result on a Bulgairan language exam. Alumni: Jenny Eakin Delony, Theodore Ushev, Dimitar Krustev, Angel Metodiev.
Website: //www.nha.bg/


Copenhagen Academy of Fashion and Design (Copenhagen, Denmark)
About: The courses in the Academy take 2 years and give a total of 120 ECTS-points. During the first year students are taught the fundamental principles involving: drawing, fashion illustration flats (technical drawings), trend- and idea development, fashion information, pattern cutting, size grading and draping. Projects include womens-wear, outdoor-clothing and lingerie. The second year is more job-oriented - students work with more advanced methods in the different disciplines. Menswear and collections for teenagers and kids are part of the second year-progamme.
Programs: Fashion and Design
Nota bene: The students of the Copenhagen Academy of Fashion Design have achieved recognition and succes in the fashion industry as designers, stylists, shopowners or as costume-makers in Theaters and the Filmindustry. Others have started their own business, producing and selling their own Collections both at home and abroad.
Website: //www.modeogdesignskolen.dk



The Royal Danish Academy of Fine Arts - The School of Design (Copenhagen, Denmark)
About: KADK is an educational institution under Ministry of Higher Education and Science, which educates designers and craft artists. Each year, it accepts up to 115 students into the basic programme in Copenhagen and up to 27 on Bornholm and receives guest lecturers and exchange students from around the world.
Programs: 3-year BA and 2-year MA in Fashion design.
Nota bene: Danish language required.
Website: //www.dkds.dk/



Aalto University School of Arts, Design and Architecture (Helsinki, Finland)
About: The School of Arts, Design and Architecture opened its doors at the beginning of 2012, formed in a merger of the School of Art and Design and the Department of Architecture of the School of Engineering. The list of its partners includes top Finnish and international universities and centres of expertise, such as MIT, Stanford, Harvard, Delft, KAIST, Chalmers and Nokia, Kone, Kodak, Toyota, Hyundai, Saab, Panasonic, ABB, Canon, Alessi, Marimekko, Iittala, Fiskars and Suunto.
Programs: BAs in Fashion and collection design (in English), BA in Fashion (in Finnish or Swedish).
Nota bene: NO TUITION FEE, even for non-EU students!
Website: //arts.aalto.fi/



Ecole de la Chambre Syndicale de la Couture Parisienne (Paris, France)
About: The School of the Chambre Syndicale de la Couture Parisienne is internationally renowned for its training in fashion know-how.
Programs: A four-year course in DESIGN/PATTERN-MAKING (BA). A one-year Advanced Design/Pattern-Making course for students who have already done further studies in fashion. Contrats de Professionnalisation courses (Vocational sandwich courses): A two-year PATTERN-MAKING course or a one-year COUTURE and ALTERATIONS course.
Nota bene: Among the former students are: Karl Lagerfeld, Valentino, Yves Saint Laurent, André Courreges, Issey Miyake.
Website: //www.ecole-couture-parisienne.com/



ESMOD (Paris, France + branches in 14 countries)
About: The École supérieure des arts et techniques de la mode was founded in 1841. It is authorised by the Commission nationale de la certification professionnelle, the French national commission for vocational certification, to award a five-year professional certification as fashion stylist/designer at level 6 of the European Qualifications Framework.
Programs: Fashion design courses and Fashion business courses
Nota bene: The mannequin and measuring tape were invented in ESMOD. Alumni of the school include Franck Sorbier, Éric Bergère and Christophe Decarnin.
Website: //www.esmod.com/



International Fashion Academy/IFA (Paris, France)
About: IFA Paris was established in 1982 and today has more than 1,200 students from 50 countries worldwide.
Programs: IFA Paris offers undergraduate, postgraduate and part-time courses in Fashion Design, Media, Business, Luxury and Perfume & Cosmetics on its campuses in Paris, Shanghai, Istanbul and Bangkok.
Nota bene: IFA Paris is the only school in Paris offering all its undergraduate and postgraduate courses taught in English and has alumni at: Adidas, Alexander McQueen, Christian Dior, Dolce & Gabbana, H&M, Mango, Tom Ford, Zara, etc.
Website: //www.ifaparis.com/


Studio Bercot (Paris, France)
About: It's considered one of the best Fashion design schools in the world. This reputation is not due, as might be supposed, advertising, trade shows or other open that Studio does not want to, but the excellent training and preparation for the job of stylist.
Programs: Fashion design - 3rd year is an apprenticeship.
Nota bene: Fluent French required. Alumni: Martine Sitbon, Lolita Lempicka, Isabel Marant, Sophie Theallet, Nicole Farhi.
Website: //www.studio-bercot.com/



Burg Giebichenstein Hochschule für Kunst und Design Halle (Halle, Germany)
About: Burg Giebichenstein is a modern art and design university that combines elements of a design school, an art academy and a media university. It is renowned internationally and can boast well-equipped studios and workshops for almost all technical and craft processes.
Programs: BA in Fashion and Textile design and MA in Conceptual Fashion design and Conceptual Textile design.
Nota bene: International applicants must have good knowledge of the German language, i.e. Dsh or TestDaF
Website: //www.burg-halle.de

Fashion Design Institut (Dusseldorf, Germany)
About: The Fashion Design Institut (FDI) was founded on request from the industry in 2008. Studying Fashion Design at one of the most innovative Fashion Design colleges in Germany prepares upcoming graduates comprehensively for their future career in the fashion industry. Fashion Design is a very complex process that goes beyond the development of a concept to a finished model, in so far as it involves the fundamentals of presentation and visual communication. Precisely these requirements can be met by the three training and study courses Fashion Journalism, International Fashion Design and Fashion Management at Fashion Design Institut. Fashion is subject to cyclical change. Hence, a reliable instinct for trends just as important as an understanding of sociocultural backgrounds– essential skills for Fashion Journalism.
Programs: B.A.: international Fashion Design, international Fashion Journalism, Luxury Fashion Management. Short course: Luxury Fashion Management & Product Design, Summercamp
Nota bene: We execute our study programmes in cooperation with our partner universities, the Italian Istituto Europeo di Design (IED) and the University of the Arts London (UAL London). Harun Güler, London and Berlin based video director and photographer & Master lecturer at UAL, who did video-clips for Victoria Secret, Brad Pitt, Coca Cola, Nestle,… In addition, Annabelle Baldero, the assistance of John Galliano by "Maison Margiela" will be responsible as professor for the subject "International Fashion Design" for all the Bachelor Courses. Most of our graduates settle down well in the Fashion World. Lisa-Marie Mewes, did after her degree at FDI, her Master at IED and she works now for Condé Nast as a stylist and did photo sessions for Vanity Fair & Vogue Italia.
Website: //fashion-design-institut.de


Moholy-Nagy Művészeti Egyetem (Budapest, Hungary)
About: If you've chosen to study in Hungary, The Moholy-Nagy University of Art and Design is a good place to do it. It is committed to training traditional artist-craftsmen, as well as architects, designers and visual communication designers.
Programs: 6-semester Textile design BA and 4-semester Fashion and Textile Design MA
Nota bene: MA degree is offered in both Hungarian and English language, while BA - only in Hungarian.
Website: //www.mome.hu/


National College of Art and Design (Dublin, Ireland)
About: The College was founded in 1746 as a private drawing school and today has 1,000 full time students and a further six hundred students who are taking evening courses. NCAD has four faculties and the Design Faculty is the largest one, comprising ceramics, glass, metals, fashion design, industrial and product design, textile design and visual communication.
Programs: 3-year BA and 2-year MA in Fashion design.
Nota bene: Programs are taught through English, therefore all applicants are required to demonstrate a high level of competence in English language.
Website: //www.ncad.ie



Polimoda (Florence, Italy)
About: Polimoda International Institute of Fashion Design & Marketing is an expert in the different fields of fashion design, marketing, management, branding, communication, trends, footwear and pattern design as well as research in fashion.
Programs: Fashion design and technology, Fashion business and brands management, Media and communication, Trend forecasting, Styling, Fashion writing (BA and MA + Summer courses, seminars and workshops).
Nota bene: Polimoda is a member of IFFTI (International Foundation of Fashion Technology Institutes). 83% of Polimoda's students are employed within 6 months of completion of studies.
Website: //www.polimoda.com/



L'Accademia Internazionale d'Alta Moda e d'Arte del Costume Koefia (Rome, Italy)
About: International academy of Haute Couture and Art of costume Koefia
Programs: BA: Fashion design Project & Research and Pattern making & Tailoring, MA: Fashion product management. Short courses: Haute Couture Pattern making, Haute Couture Tailoring, CAD CAM Pattern making, Fashion Marketing, Knitting, Graphic for apparel, Accessories design, Fashion stylism.
Nota bene: BA are in Italian, MA in Italian and in English. Koefia promotes participation in the most important fashion events in Italy and abroad like Mittelmoda in Gorizia, Its in Trieste, Hempel Award in Beijing, China Cup in Shangai, AltaModa in Rome.
Website: //www.koefia.com/



Istituto Marangoni (Milan, Italy + Paris, London, Shanghai campuses)
About: The 4 sites of Istituto Marangoni are truly one of the most international student contexts in the world, with more than 2,500 students from 92 countries.
Programs: A wide range of course possibilities: preparatory, three-year undergraduate and master's. BA: Fashion design, Fashion image and brand management, Fashion promotion and communication, Cosmetic and Fragrance, Accessories Design. MA: Menswear, Womenswear, Knitwear, Photography, Luxury brand management, Fashion corporate finance and management control for the fashion & luxury business.
Nota bene: Italian, French, and English are the official languages of the school. Alumni: Domenico Dolce, Franco Moschino
Website: //www.istitutomarangoni.com/



Latvijas Mākslas akadēmija (Riga, Latvia)
About: The Art Academy of Latvia was founded in 1919 and nowadays it has about 700 students. The Department of Fashion Design prepares students for work in various market segments - from ready-to-wear to high fashion. The Academy is a member of the Lifelong Learning programme ERASMUS (which aim is to support exchange and cooperation between educational establishments in the European Union).
Programs: 4-year BA, 2-year MA and 3-year DA in Fashion and Textile design
Nota bene: Studies at the Art Academy of Latvia are free of charge. The language of instruction is Latvian and it is need to hold proof of language proficiency.
Website: //www.lma.lv/


Vilniaus dailės akademija (Vilnius, Lithuania)
About: Vilnius Academy of Arts is the largest and oldest art university in the Baltic States, established in 1793. Today Academy has over 1,800 students in four cities - Vilnius, Kaunas, Telšiai and Klaipėda.
Programs: Bachelor - Costume design (Vilnius), Costume design/Fashion and Knitwear design (Telšiai), Textile (Vilnius); Master - Fashion design (Vilnius), Textile (Vilnius).
Nota bene: Language of instructions: Lithuanian. The Academy is ERASMUS+ partner with universities in Austria, Ireland, Belgium, Czech Republic, Denmark, UK, Estonia, Greece, Iceland, Spain, Italy, Croatia, Cyprus, Latvia, Poland, Norway, Netherlands, Portugal, France, Slovakia, Slovenia, Finland, Sweden, Switzerland, Turkey and Germany.
Website: //www.vda.lt


Hogeschool van Amsterdam, University of Applied Sciences (Amsterdam, Netherlands)
About: HvA is one of the largest institutes for higher professional education in the Netherlands. All students at the HvA have a practical work period in order to get on-the-job experience in the field of their study. Such a work placement can be at a company or organisation in the Netherlands or abroad. Most of the teaching at the HvA is organised in modules, which are given in four periods of ten weeks or in two semesters.
Programs: The HvA mainly offers bachelor degree programmes, but also has a number of (professional) master degree programmes - Fashion & Branding, Fashion and Design, Fashion & Management
Nota bene: Offers English-taught programs.
Website: //www.international.hva.nl/


School of Form (Poznań, Poland)
About: In November 2012 School of Form won 1 milion PLN in a contest announced by the Ministry of Science and Higher Education. The Ministry appreciated the interdisciplinary curriculum based on modern methods of education and teaching practical skills which give complete preparation for work.
Programs: Fashion design BA - 3.5-year full-time design course.
Nota bene: During the first year studies includes 6 weeks courses from all 4 areas of humanities (Antropology, Psychology, Philosophy, Sociology) and design specializations. As a consequence, you can discover which specializations suits your skills and interests best.
Website: //www.sof.edu.pl/



Universitatea Naţională de Arte (Bucharest, Romania)
About: The National University of Arts is a higher education institution in Bucharest, found in 1864. In 2010 for expanding the area of study Event, Fashion and Image research center (EMI), which operates alongside the fashion Department within the National University of Arts in Bucharest, was found.
Programs: 3-year BA and 2-year MA in Fashion design and Textile design and textile arts. Starting with 2011, the Fashion Department also organizes doctoral studies.
Nota bene: For the admission, the foreign citizens must submit a certificate of Romanian linguistic competence issued by institutions authorized by the Ministry of National Education.
Website: //www.unarte.org/


Beckmans College of Design (Stockholm, Sweden)
About: The College was founded in 1939 and today has state-of-the-art computer rooms, sewing and draping studios, a carpentry workshop and studios for art classes and other educational activities. There is also a photo studio and a small screen printing studio.
Programs: The College offers three-year BA degree courses in art and design (180 points). The Fashion programme is a design course based on an artistic approach and focusing on fashion. It is well-suited for a career in the fashion industry, especially in product development and design, but is also a launching pad for other professions in communications, image production and fashion journalism.
Nota bene: The programme requires a knowledge of Swedish.
Website: //www.beckmans.se



Haute Ecole d'Art et Design de Genève (Genève, Switzerland)
About: Located in the heart of Geneva, Head - Geneva is the most important training institution in art and design in Western Switzerland. It was created in 2006 from the amalgamation of the Fine School and the Applied School.
Programs: 3-year BA courses in Fashion Design and in Jewellery Design, MA in Fashion and accessory design
Nota bene: Teaching languages: French with additional contributions in English.
Website: //head.hesge.ch


Central Saint Martins (London, UK)
About: CSM is one of the world's leading centres for art and design education. It is a constituent college of the University of the Arts London and offers full-time courses at foundation, undergraduate and postgraduate levels, and a variety of short and summer courses.
Programs: BA: Fashion, Fashion design with knitwear, Fashion design with marketing, Fashion design menswear, Fashion design womenswear, Fashion print, Fashion communication, Fashion history and theory, Fashion journalism, Fashion communication and promotion and MA: Fashion, Fashion communication.
Nota bene: It's the only fashion school that has its runway shows archived on Style.com. The list of former SCM students includes names like John Galliano, Sarah Burton, Christopher Kane, Stella McCartney, Alexander McQueen, Jonathan Saunders.
Website: //www.arts.ac.uk/csm/


Kingston University (London, UK)
About: Kingston University is a public research university, originally founded in 1899. Knights Park - this campus, located on Grange Road, close to Penrhyn Road, is the home of the University's Faculty of Art, Design & Architecture. The course of Fashion design covers all aspects of the design process - from research and design development, to creating garments using cut and construction.
Programs: BA Fashion (3 years full time)
Nota bene: The Faculty of Arts & Design runs a number of research centres, including Fashion Industry Research Centre. Notable alumni: Felipe Oliveira Baptista, John Richmond, Glenda Bailey.
Website: //www.kingston.ac.uk/



London College of Fashion (London, UK)
About: LCF is also a constituent college of the University of the Arts London. It offers undergraduate, postgraduate, short courses, study abroad courses and business-training in fashion, make-up, beauty-therapy and lifestyle industries. It is the only college in Britain to specialise in fashion education, research and consultancy.
Programs: BA: 3D effects for performence and fashion, Bespoke tailoring, Product design and innovation - bags and accessories / footwear, Costume for performance, Creative direction for fashion, Fashion business, Fashion buying and merchandising, Fashion contour, Fashion design and development, Menswear, Womenswear, Fashion illustration, Fashion jewellery, Fashion journalism, Fashion management, Fashion marketing, Fashion media, Pattern cutting, Sportswear, Styling and production, Fashion Textiles: Embroidery / Knit / Print, Fashion visual merchandising and branding, Hair and make-up for fashion, Hair, make-up and prosthetics for performance, Strategic communication, Styling and photography, Beauty and spa management. MA Fashion media practice and criticism, MDes International Fashion Production Management, MSc Cosmetic Science, MSc International Fashion Management.
Nota bene: LCF offers many unique programs that you won't find anywhere else. Jimmy Choo has studied there and the list of visiting lecturers include such names as Tom Ford, Roland Mouret, Donatella Versace, Jimmy Choo, Ben Kirchhoff, Richard Nicoll.
Website: //www.arts.ac.uk/fashion/


Royal College of Art (London, UK)
About: Royal College of Art is widely considered to be the world's most influential art and design institution. In 2013, the RCA and Imperial College London began offering the first transnational design program: a dual-masters, joint program in Global Innovation Design, where students also spend significant time studying at Pratt's graduate industrial design department in Brooklyn, New York and Keio University's graduate school of media design in Tokyo, Japan. According to the latest statistics (2002-07) on all graduate destinations from the RCA, an average of 93% gained work in directly related employment and at the right level.
Programs: Fashion Menswear, Fashion womenswear, Textiles, Fashion Menswear Research, Fashion womenswear Research.
Nota bene: This is a post-graduate program only! Memorable alumni: Philip Treacy, Erdem Moralioglu, Christopher Bailey, Ossie Clark, Zandra Rhodes.
Website: //www.rca.ac.uk/



University of Westminster (London, UK)
About: Westminster is a public research university. Its antecedent institution, the Royal Polytechnic Institution, was founded in 1838 and was the first polytechnic institution in the UK. Westminster was awarded university status in 1992.
Programs: BA Fashion design - includes classes in design, pattern cutting, construction, illustration, print, textiles, CAD and industry awareness. (3 + 1 years)
Nota bene: Between the 2nd and the 3rd year of education, the university offers an optional Placement Year, which allows students to work within the fashion industry for a far more substantial period of time, usually abroad in Paris, New York or Milan. Among the famous grands are: Vivienne Westwood, Christopher Bailey, Michael Herz (Aquascutum, Bally), Stuart Vevers (Mulberry, Loewe), Katie Hillier.
Website: //www.westminsterfashion.com/



University of Brighton (Brighton, UK)
About: It was established in 1859 as Brighton College of Art and received university status in
1992. The university focuses on professional education, with the majority of degrees awarded also leading to professional qualifications. In 2012 the University of Brighton came third in the People & Planet's Green League table of UK universities ranked by environmental and ethical performance.
Programs: Fashion Design; Fashion Business; Fashion & Dress History.
Nota bene: The fashion and textile programs are world-renown, and design programs are often combined with business studies. Alumni: Barbara Hulanicki, Emma Cook.
Website: //www.brighton.ac.uk/


Hits: 186115 | Leave a comment

We are looking for men's suit tailors, fashion designers, managers, fashion consultants who want to share their knowledge and tips in an article or video and contribute to the site! Please email us at contributor@bgfashion.net Don't miss the opportunity as this will be a free advertisement for yourself and your menswear brand!