The World's first Menswear Master's Degree program is coming Fall 2016
The University of Westminster is a public university in London, UK. It is internationally recognized for the Westminster School of Media, Arts and Design (MAD) based in north London, which offers one of the most extensive portfolios of media degrees in Europe.

Research Excellence Framework 2014 ranked Westminster 3rd out of 84 schools in Art and Design and 5th out of 67 in Communications, Cultural and Media Studies.

Westminster takes the 99th place on the Times Higher Education's 2016 list of the 200 most international universities across the globe.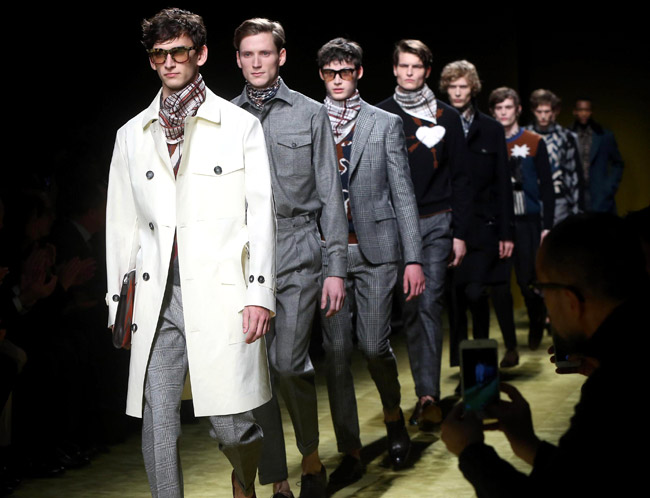 And to continue its striving to offer better quality and possibilities to its students, the University is going to start the world's first Menswear Master's Degree program the upcoming Fall season. It will offer a two-year studying dedicated entirely to the men's clothing. The program will be led by Ike Rust, who previously served as the Royal College of Arts head of menswear design.


'Rigorous design education is paramount. It is so important that each of the students understands that the design process is fashion, and it is really important to tell the difference between converting something and actually creating something. And that is what we ask our students to do-to come up with ways of working with clothes that means something to them, and, ultimately, to the world', said Rust.



And if this is not a proof of the rising importance of the men's fashion on the global stage…


Photo:
Models present creations from the Fall-Winter 2016/2017 Menswear Collection by Italian designer Salvatore Ferragamo;
© Matteo Bazzi/EPA


Hits: 2977 | Leave a comment