Isaia Fall/Winter 2019-2020 collection
In the Men's Collection for the next winter season, which bears the name of Coral Damie, Isaia's constant support and active participation in the life of the greatest Neapolitan has become creative inspiration. The colours, the soft and opulent atmospheres, both representative and enveloping which, through the neoclassical taste impressed by Antonio Niccolini at the beginning of the nineteenth century, characterise the San Carlo, are translated in-to a precious palette of soft and dense colours that tell of timeless stories, lyrical passions and intense musical sensations.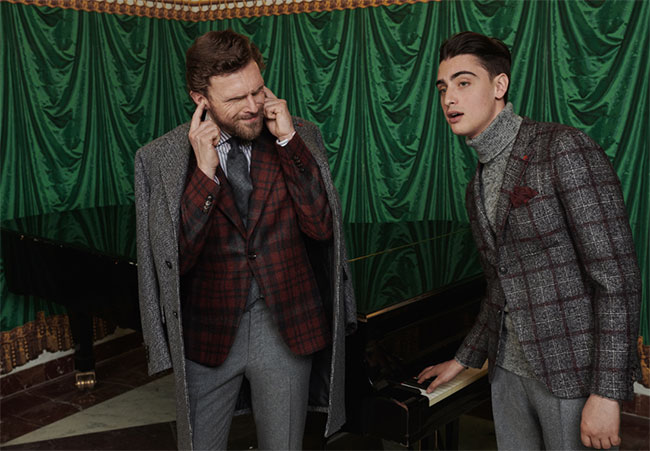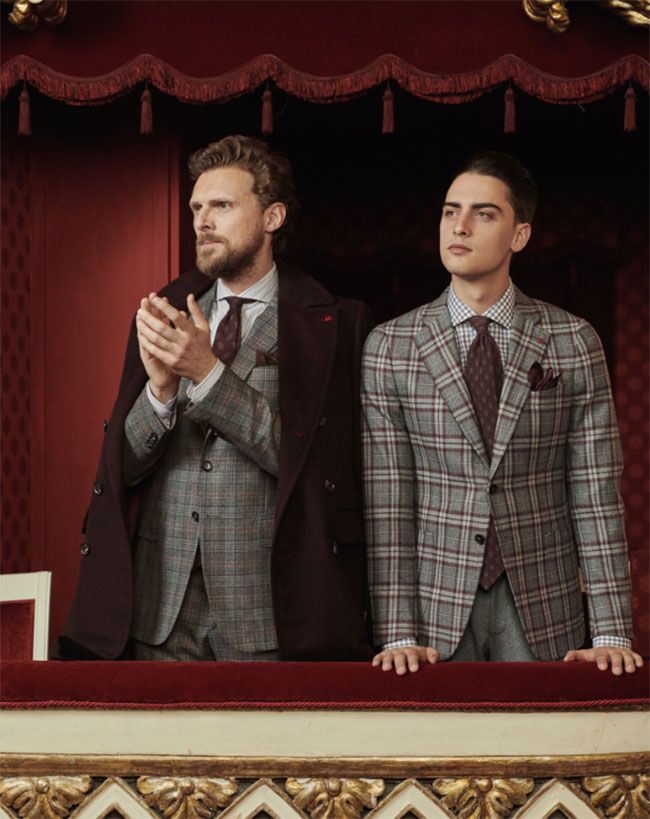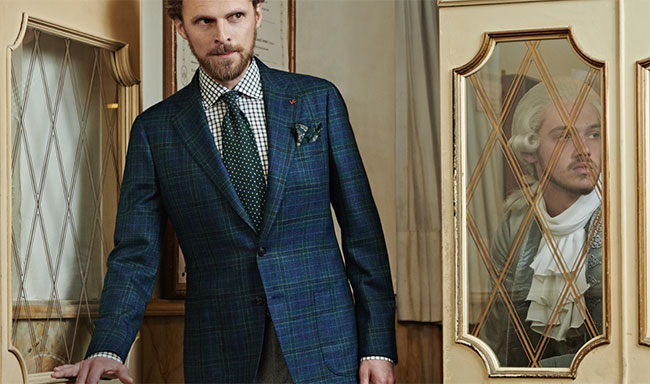 It is the "damie", to say it the Neapolitan way, or damier (chequerboard), that constitutes the geometric grid and the leitmotif of the Isaia Autumn/Winter collection for 2019-2020. Macro or micro chequerboard, shaded or sharp, melange and pinstripe. Iron grey coupled with chocolate squares and a warm autumnal texture of grape marc, burgundy and marron glace.
Mosaics of new elegant shades, in the seasonal sections. From the more formal options, in Denogal wool, to the dandyesue plaid that invades the historic Delain Selection, which also becomes a chequerboard in this Autumn/Winter proposal. The Sciammeria suit, an authentic Isaia symbol, instead opts for the very soft fabric made from the fleece of Baby Camel.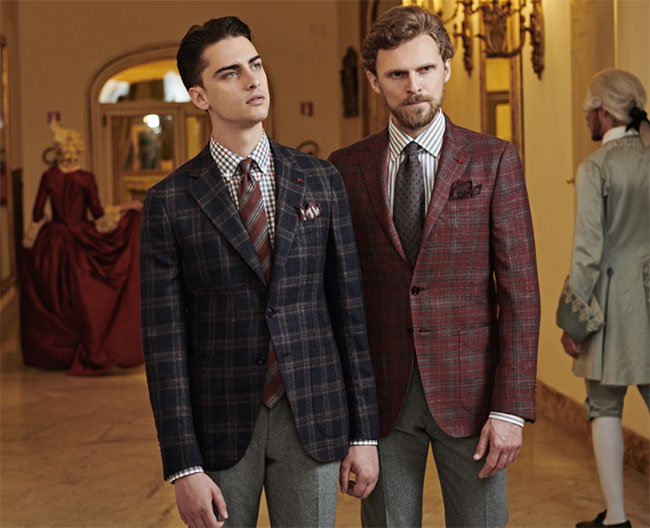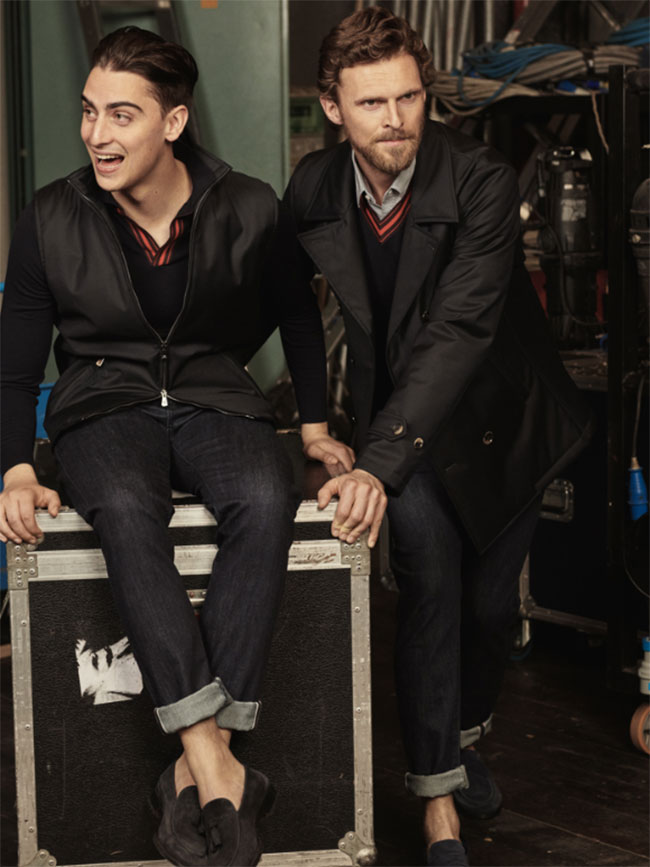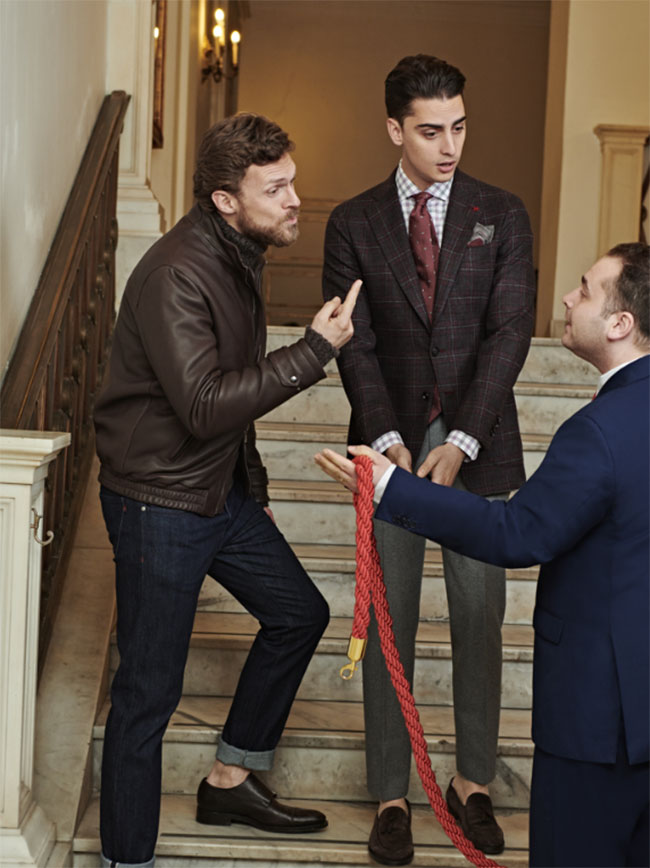 On the jackets of the separates or in the suits, the chequerboard of this Isaia collection reinterprets contents of a sporty tone with a sophisticated and slightly formal attitude. The fit is decidedly slim and designed. A modern and timeless approach that reinvents the great classics of the male wardrobe.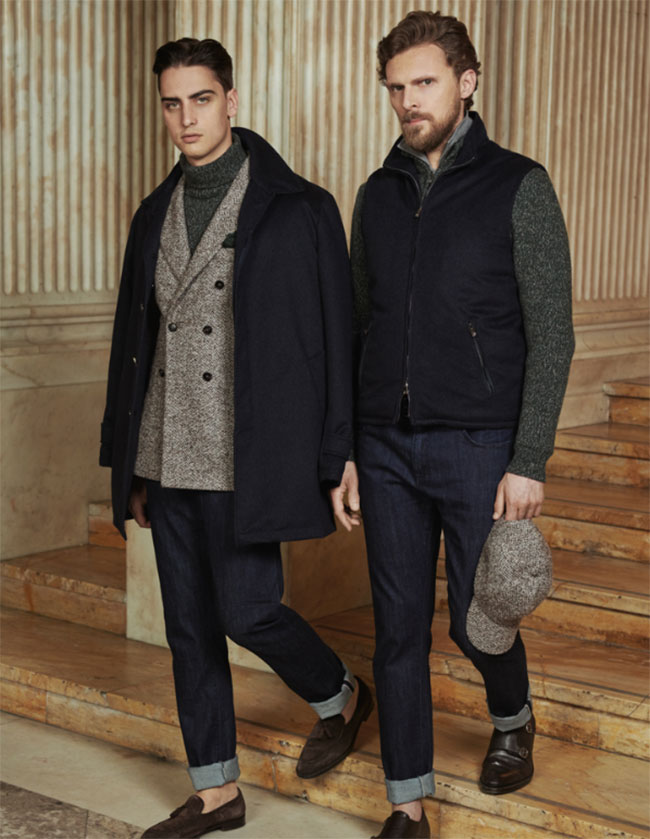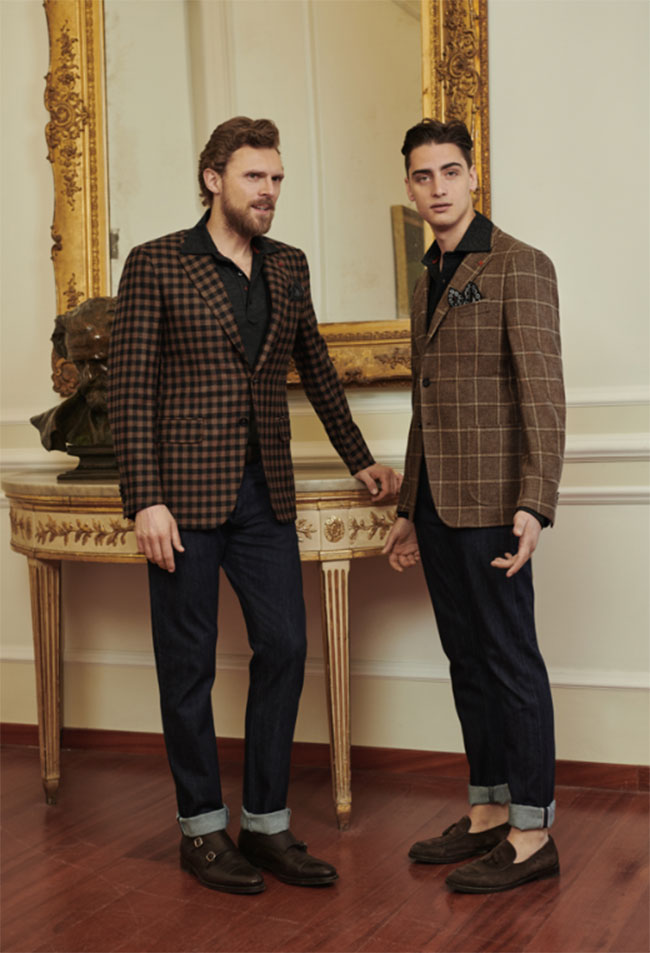 The denim is tailor-made and has brand new details. The concept down jacket presents a different and renewed form of down. Instead of the stitched-bag duvet, it consists of a layer of feather coupled with wool and technical fabrics. The result is a garment that is lightweight but able to insulate perfectly, which prevents wind, water and moisture from penetrating through the seams.

isaia.it


Hits: 6729 | Leave a comment