Tag: Isaia
How to buy the perfect suit
You know that the Italians are famous with their sense of style and their tailor-made suits. We present you six of the best tailors in Italy, known with their masterpieces in the field of fashion and menswear.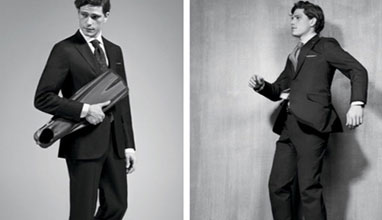 Made-to-measure Men's Suits
ISAIA was founded in Naples in the 1920s thanks to the intuition of Enrico Isaia, forefather of the family, who opened a fabrics store for the most renowned tailors in town. In later years, Enrico set up a small workshop next to the store, where skilled craftsmen made tailor-made men's clothing.