Men's trousers: Short pants
No matter how beautiful or not your legs are and how hot it is outside, short pants remain questionable in stylistic terms for places different from beaches, camping areas and holiday villages. The only exceptions are the sport courts, where it's common for practical reasons to wear shorts - for example if you play football, basketball, tennis, etc.
To wear shorts in the office would be a severe assault over the business dress code, but even for leisure time events, they seem difficult to apply and even untactful. And yet even in sure of their style men, this gap becomes more common lately. When a boy begins to wear long trousers at the age of 13-14, he can be considered an adult. But when a grown man wears shorts, this is pure dotage and fashion infantilism.
Let's repeat - shorts are for the beach, safari, terrace garden, playground, for pleasure and comfort. In any other situations they just don't fit.
Anyway, if you have an appropriate occasion, then you'd better choose classic khaki-shorts. In Africa, New Zealand and Australia they are worn with ¾ socks and ankle high bootees as a protection against insects and hidden in the grass poisonous snakes. In safe conditions, you can combine them with linen or other canvas shoes.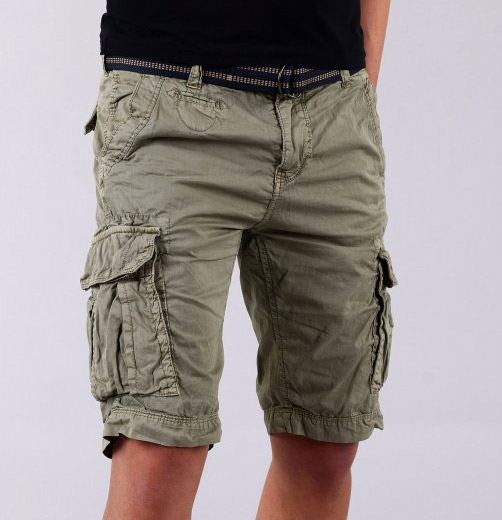 But here end the classic conventions, which violation seems to a gentleman like a natural disaster.
At least for ten years, men's suits with cuffed shorts cover catwalks, combined with ¾ socks and all sorts of bizarre shoes.
The look is pretty scout, not to say even Hitler-Jugend.
Handsome guys with beautiful legs don't miss the chance to show them in more and more minimalist short pants, event in briefs. For example Swedish actor Alexander Skarsgård wore during this year's MTV Movie Awards gala a gorgeous slim-fit black tuxedo, a party shirt, a bow-tie, briefs and ¾ socks with antique suspenders over patent leather shoes.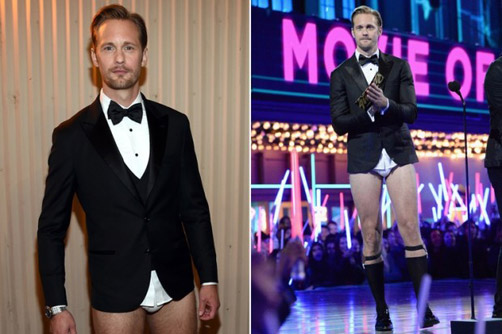 Even I own a set of a suit jacket and short pants - the temptation came from the unthinkably fine Cesare Paciotti ¾ socks, which I bought. Because of them I've decided to show my legs, although they don't like exactly like Marcus Schenkenberg's...


Hits: 4558 | Leave a comment