From Cavalry twill to Moleskin - trousers for a Sports jacket
The sports jacket is a variable part of the gentleman's clothing, which for the joy of the eye, in combination with different trousers, gives a whole new outfit. Moreover, a sports jacket combined with flannel or cavalry twill is already perceived as a formal attire.
A sports jacket with flannel trousers on the continent is absolutely formal outfit, and velvet and moleskin are something like jeans for a gentleman.
If a man is in London for business reasons, he shouldn't rely on the continental habits and has to wear a fully formal suit.
Moleskin is a soft and warm fabric, similar to suede or mole skin, which has been used for the German's army uniforms for long years. Today we know it from the pocket linings of Barbour jacket. You won't be wrong if you choose it.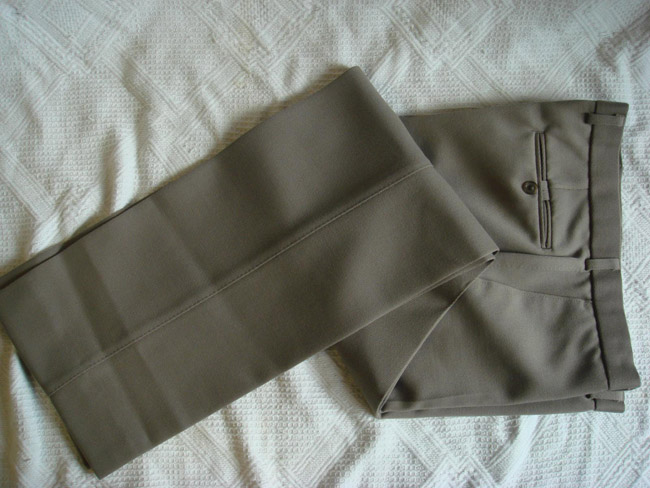 Velvet, flannel and cavalry twill - in Rust, Ashes of rose, Pea green or Light yellow - are the third classic fabrics for a sports jacket's trousers.

In flannel, graphite gray is classics, especially in Cordings' variation (Cordings of Piccadilly is a renowned establishment for British country clothing and tailoring) - Fred Astaire's favorite fabric.

Cavalry twill - in Egg yolk, Beige or Light brown - is the classic accompaniment for an English sports jacket.

Well, obviously negligee also has rules...


Hits: 4700 | Leave a comment