New online technologies change the fashion retail business
During 2015, in the United States alone, online apparel and accessory revenue was around $63.5 billion and is estimated to reach $100 billion in 2019 (according to statista.com). This estimated increase of around 57% over the course of the next four years indicates a large shift in the way people are buying clothes. The future is here, and it involves major changes to the status quo of fashion retail.
With the industry changing so dynamically, it is possible that within the next few decades, the majority of shoppers will skip the trip to the store and browse online more.
Online retail will undoubtedly cater to the increasing desire of consumers for convenience. Apparel of all variations will be available at one's fingertips whenever and wherever they may be. Not only will people switch to purchasing their attire primarily online, but with the growing exposure to and utilization of smartphones and tablets, there will be a call for more userfriendly and efficiently navigable applications and purchasing processes on said devices to increase mobile traffic.
Online Fashion Retailers will have to keep improving and implementing their technology in order to keep up with the changing shopping habits of consumers. With this increasing need for the utilization of technological innovation, creativity will be crucial in implementing the technology of the future for businesses to stay alive in the fashion industry.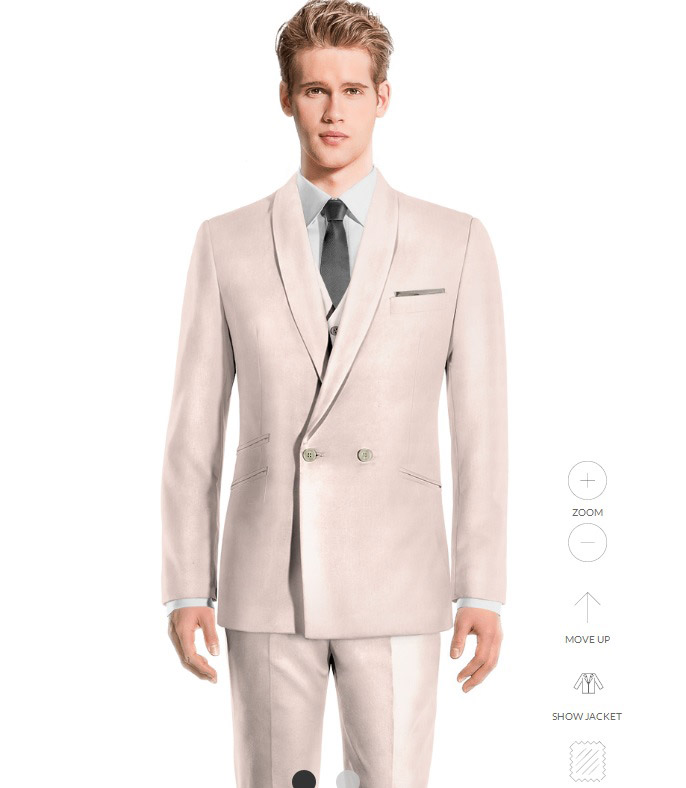 Fashion retailer Tailor4Less is contributing to the movement with the emergence of new technologies that may change the future of fashion retail forever. They have just introduced their new online custom clothing designer, which provides 'The Fitting Room Experience'. After serving more than 150,000 customers, Tailor4Less has developed a technology that can estimate the user's measurements using only their height, weight, and general body shape. In the Fitting Room, the client has nearly complete freedom to design the clothing however they'd like with more than 100,000 possible combinations available. In realtime, the new configurator displays the options selected by the user. The Fitting Room gives people the sensation of shopping in a store, but at the convenience of their own home. Technologies that can virtually simulate experiences like this will save consumers time, and the trouble of actually going to the store.
Many companies will be moving in this direction to save overhead costs of facilities, and to provide this convenience to potential customers. Due to these advantages, the online Fitting Room and similar technologies are likely here to stay. The new shirt designer can be used on any device, and at any location. To compete, companies will need to create technologies that are compatable with handheld devices, as that will also increase the convenience of the shopping experience for clients.

Tailor4Less continues to pursue new technological breakthroughs in hopes to enhance the shopping experience of their clients. In the near future visual search technology will be available, allowing customers to extract an outfit from any image and design it using the new configurator.

Additionally, the company is developing new ways to incorporate the utilization of virtual reality technology, artificial intelligence, and 360degree viewing capabilities for their new fitting room.

Try Tailor4Less new online suit designer


Hits: 5251 | Leave a comment