Futuristic dressing room - innovative retail and marketing solution
A unique shopping experience excites consumers and will more likely lead them to purchasing. Made to order options and the use of integrated new technologies into the industry has been making big waves within the bespoke customer!
FXMirror is an augmented-reality based virtual fitting room system, an innovative retail and marketing solution for fashion retailers. An electronic mirror is combined with an extra-large smart pad, incorporating infrared and RGB cameras. This enables shoppers to virtually try on clothes before taking their final selection to the dressing room, or even buy clothes, without the tedium to dress and undress in shops.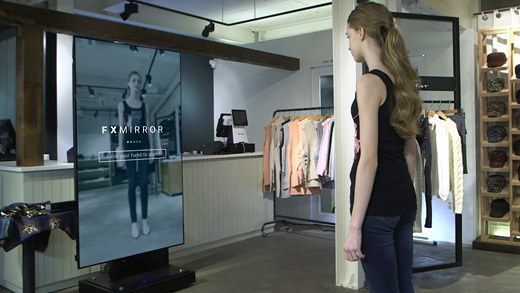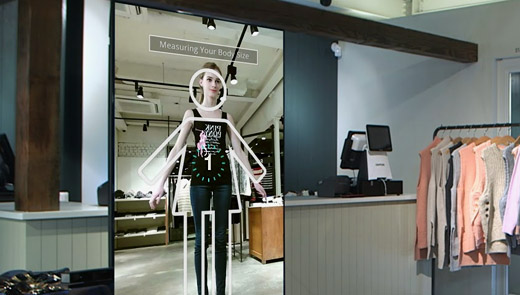 This system utilizes proprietary FXGear technology, virtually recreating the shopper's body and skeleton based on the analysis of the height, weight, and feature points and show the 3D garment fitting simulation in real-time.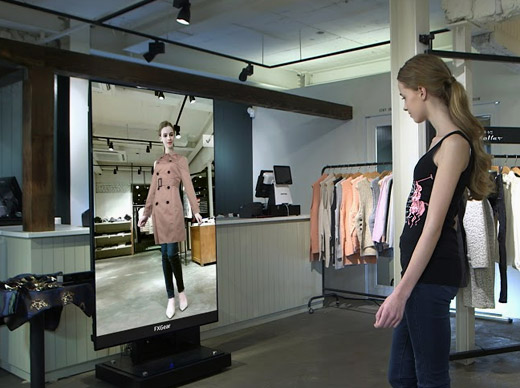 FXMIRROR uses the same 3D technology as the Award winning movie, AVATAR.
The consumer not only can easily change in and out of 100s of garments in a minutes time but also can purchase garments securely on this devise.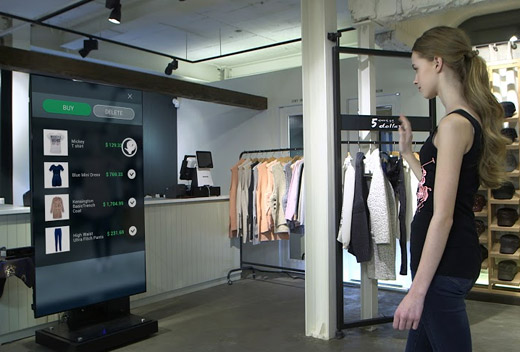 Features:
• Easily change in and out of clothes - with automatic measurements done within two seconds, users can switch from one piece of clothing to another, trying on as many styles as they like in a short time.
• Detailed information of selected items - from price to measurements to color choices, FX Mirror offers essential information in one easy-to-access central location.
• Capture & share over social media - capture and share the latest fashion finds or fitting comparison results to ask for thoughts from friends via social media, including Facebook, Twitter, Instagram or Email.
• Advertising features - use the mirror to display a digital look book or cross promote sale items in inactive mode.
• Secure payment solution - mobile payment app and software can be offered with FXMirror for more secure checkout.
• Easy to use data-base production and management software - photo realistic look and feel 3D data from just the front and back photos of actual clothes within 5 to 10 minutes.
• FXMirror can be connected with FXAvatar, a personalized 3D avatar and virtual fitting solution for mobile devices, which enhances the customer experience and engagement by providing personalized and convenient fitting service.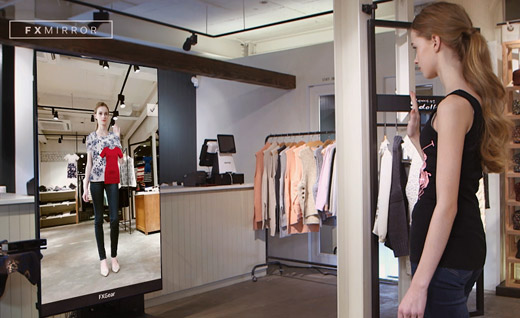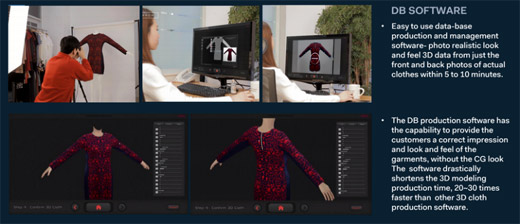 Hits: 13181 | Leave a comment