Milano Moda Uomo: Giorgio Armani Spring-Summer 2017 men's collection
CROSSING BORDERS
A synthesis that comes from introspection, while seeking to harmonise shapes and languages in a determined, straightforward manner. The spirit of the Giorgio Armani man embraces change, while staying true to its ethos. This inner and style journey starts with the fabric: the substance, the truest and most concrete element in a world that focuses on mere appearance.

Treated to look worn and distressed, the surface of garments evokes a style that crosses into other cultures. Patterns and designs combine contemporary geometric motifs with decorative graphic elements with a vaguely Caribbean vibe. Natural textures bring out primary fibres, such as linen and cotton, which are specially woven to enhance their firmness. Featured throughout the collection, silk oozes sophistication, purity, vibrancy and radiance.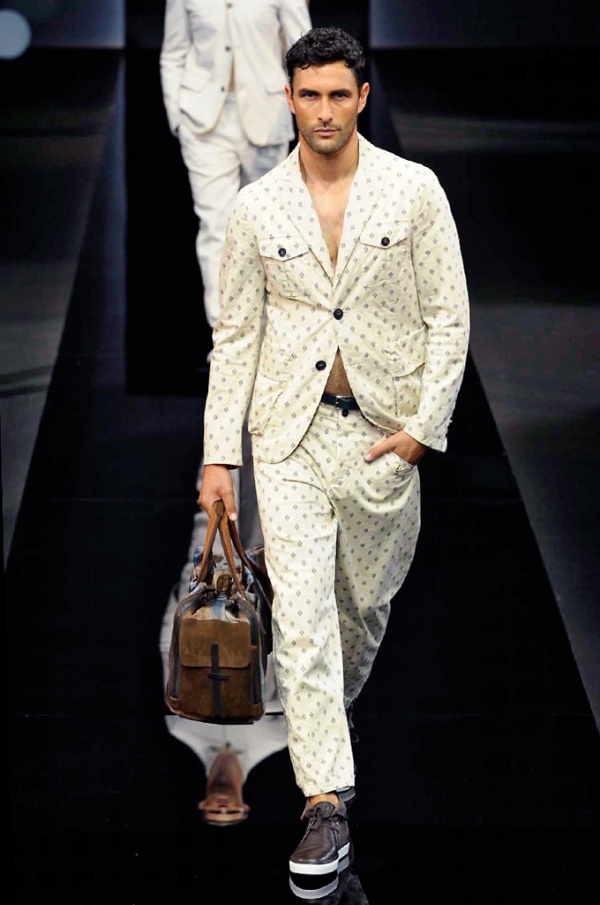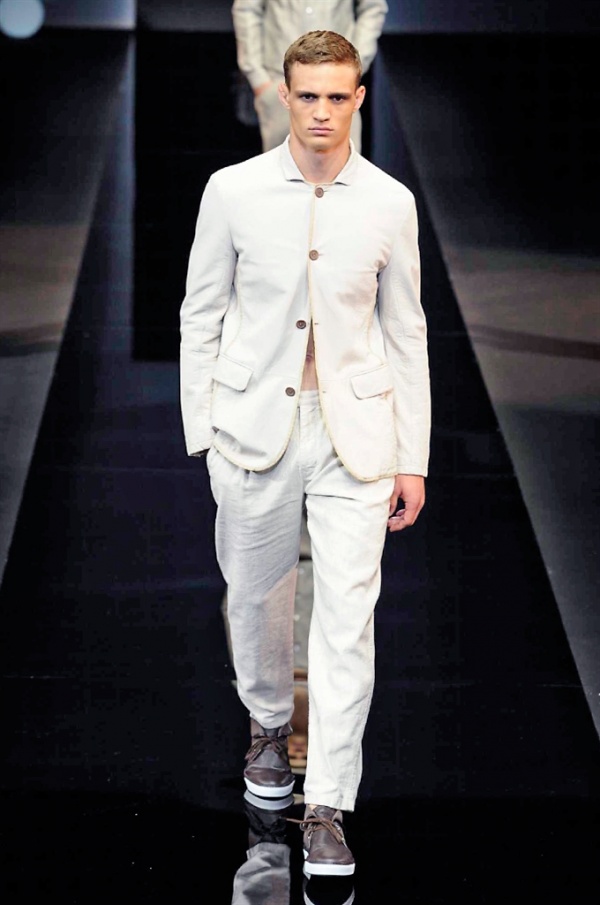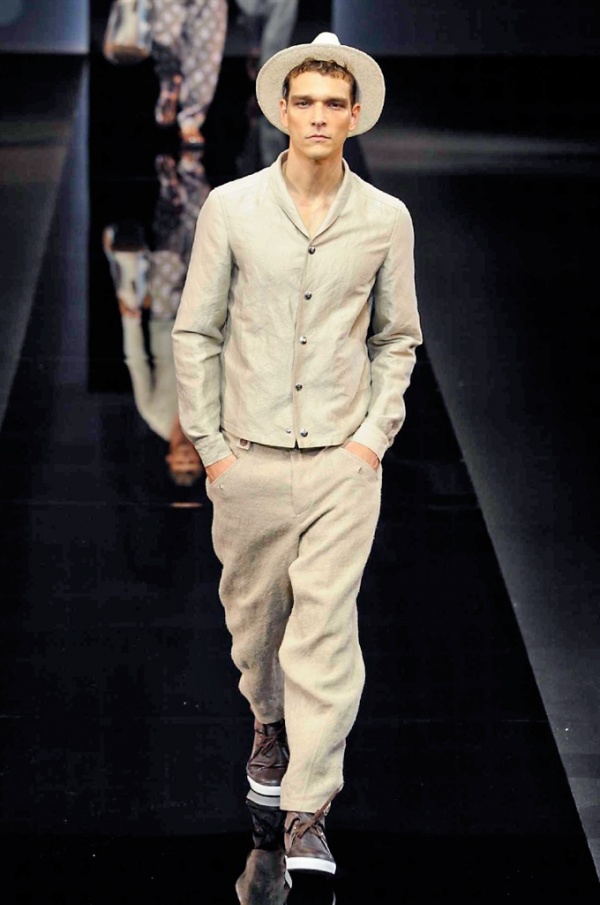 A light, deconstructed silhouette is the result of a skilful redesign and re-tailoring process that creates a clear, natural image. Knitwear alternates bold designs and light knitted garments, while leather, unencumbered and flowing, is stripped down until it looks like fabric and gives pieces a natural allure.

The palette is a romantic one, in which pompeian red accents bounce off a neutral, masculine carpet of greys, sun-bleached light blues and natural shades ranging from ecru to warm greys.

Strong and recognisable, the Armani style codes continue to evolve while blending North and South, exotic and metropolitan, in new and innovative ways to convey a persistent multicultural emotion.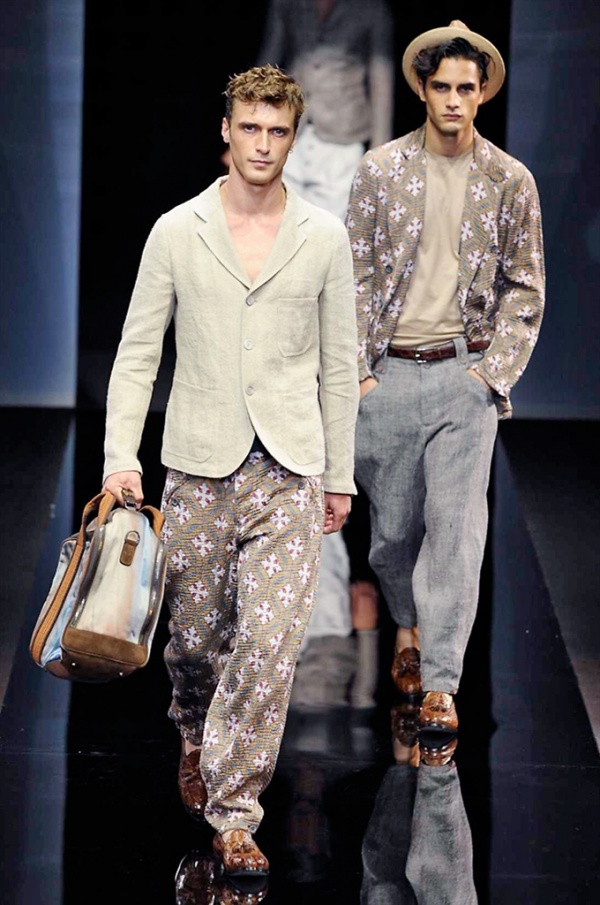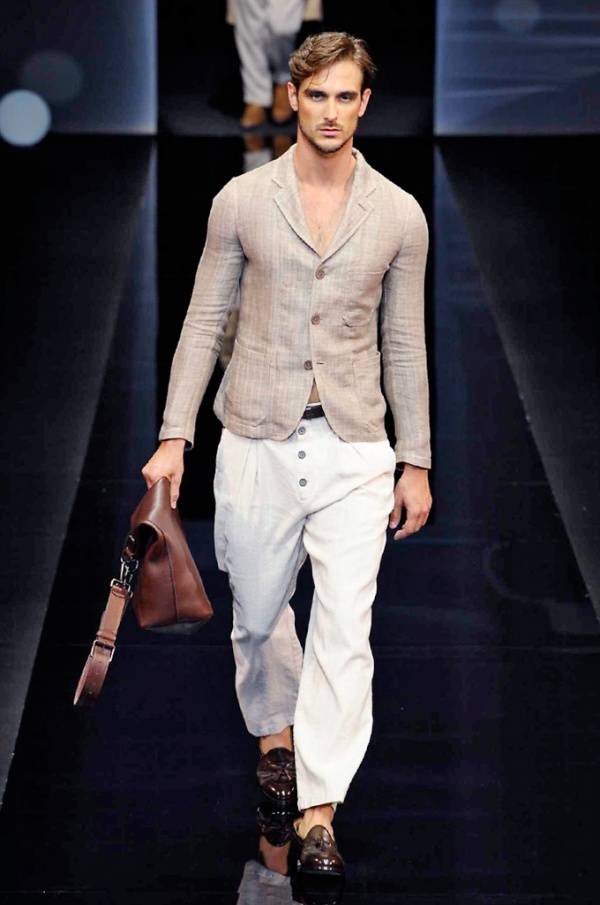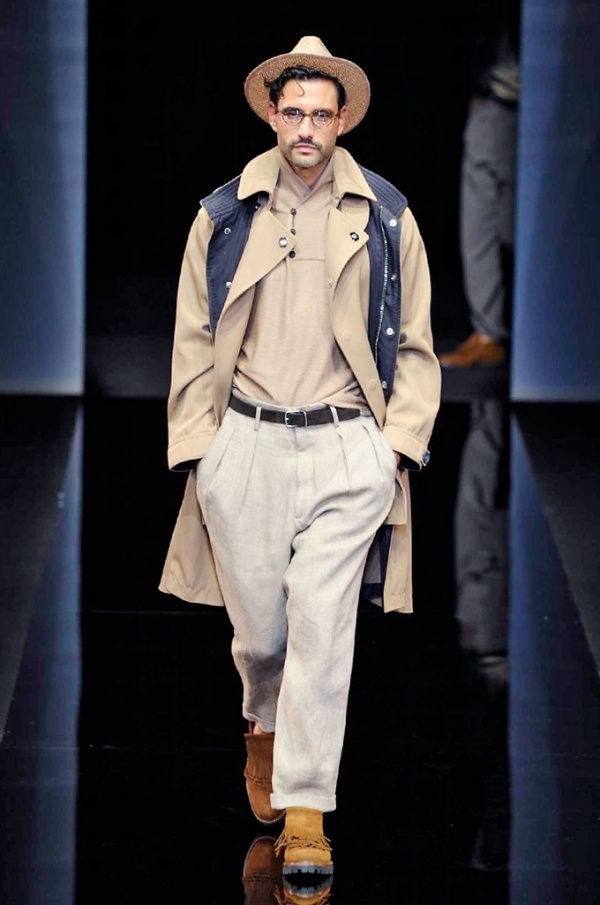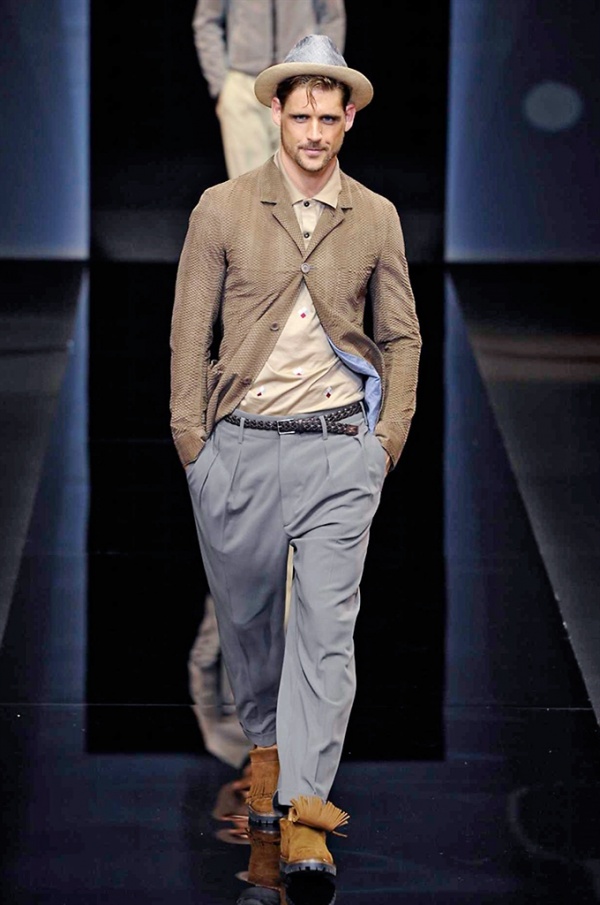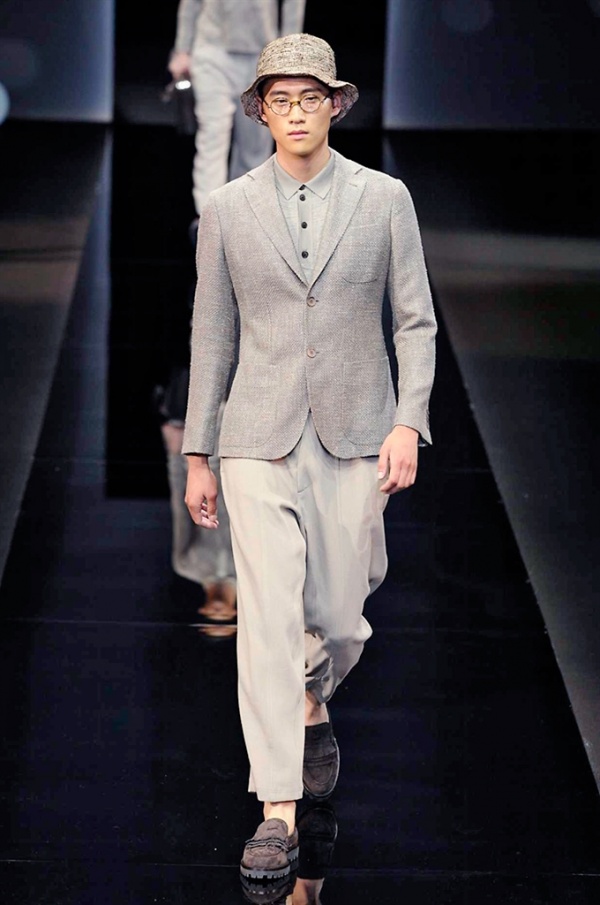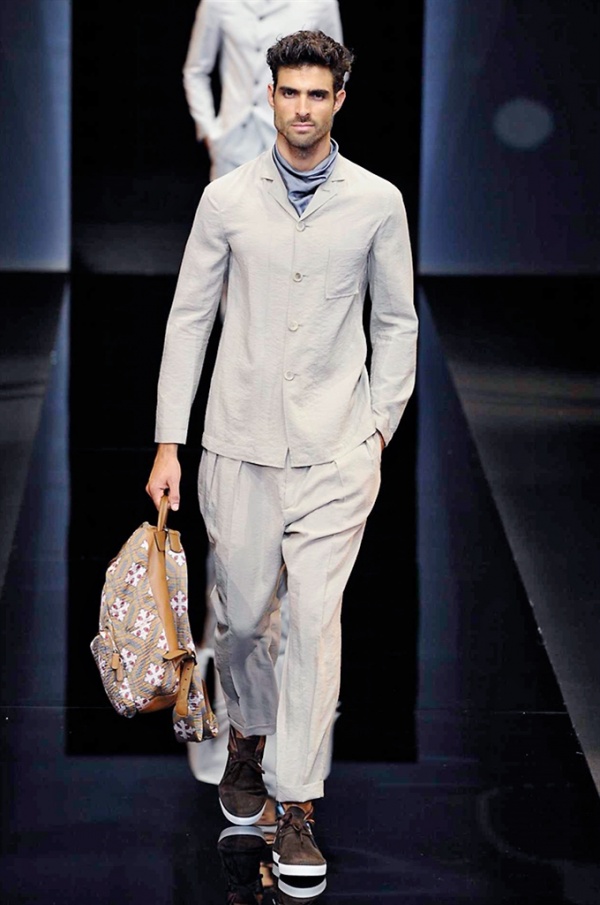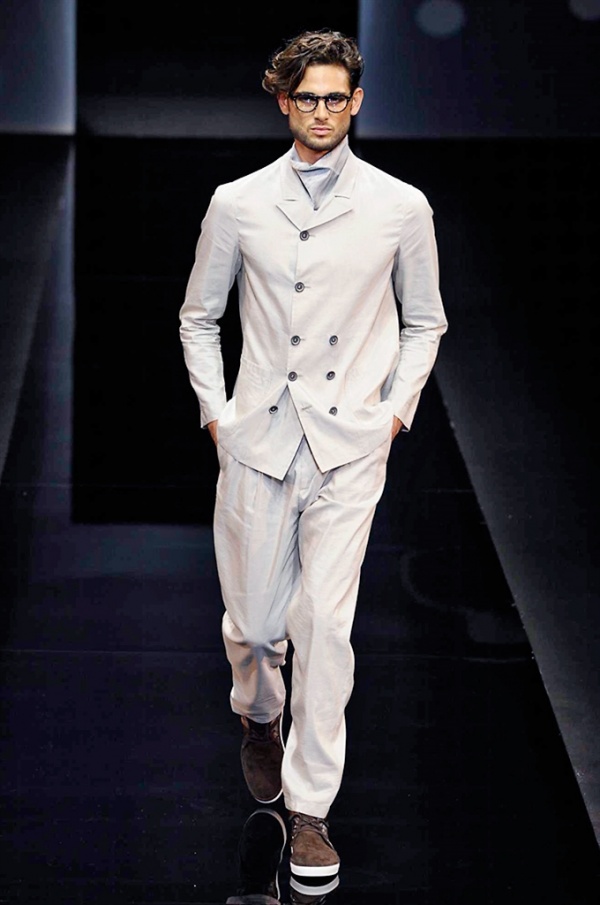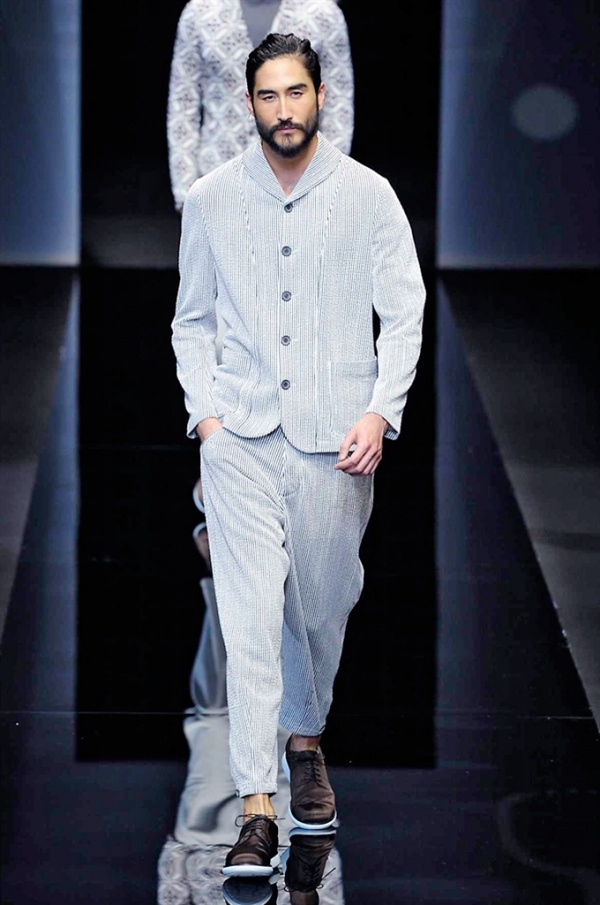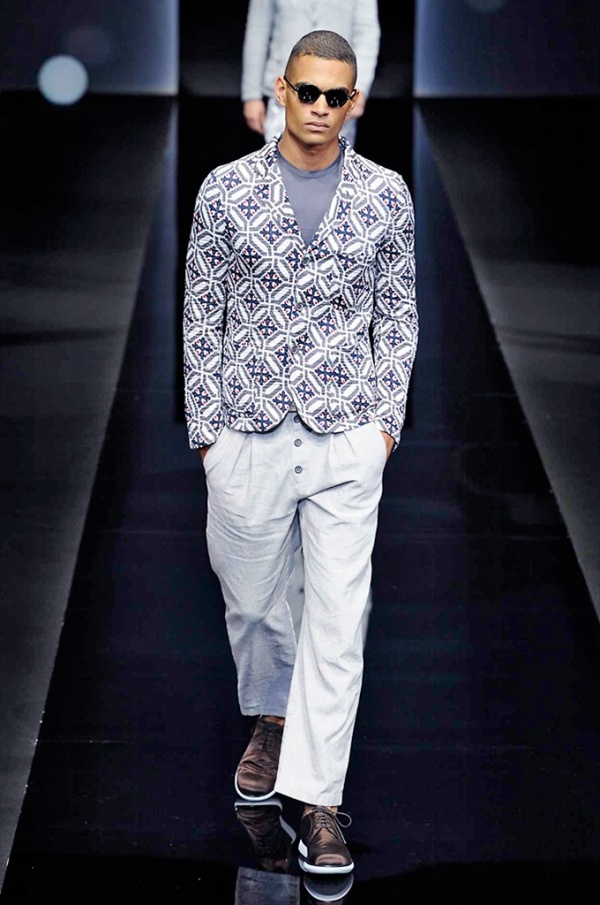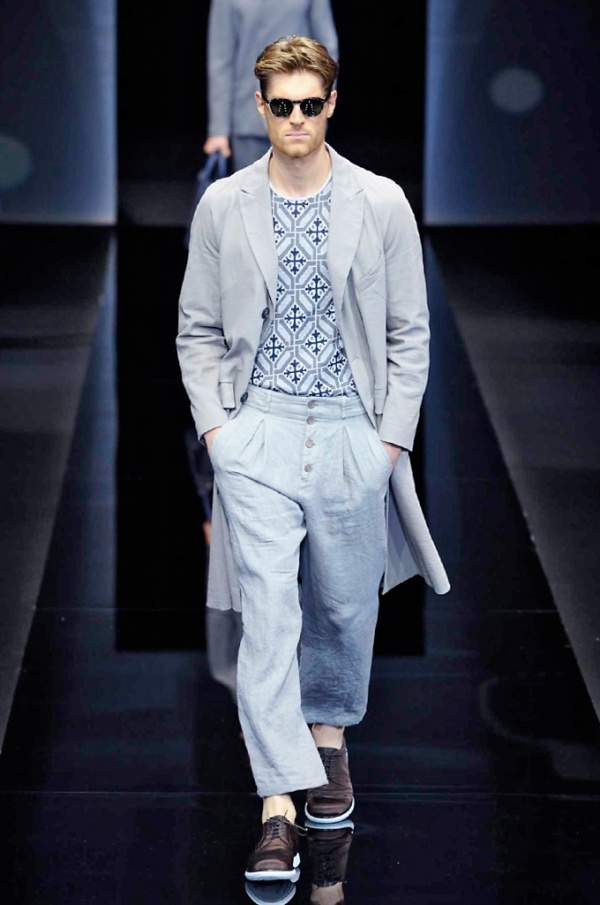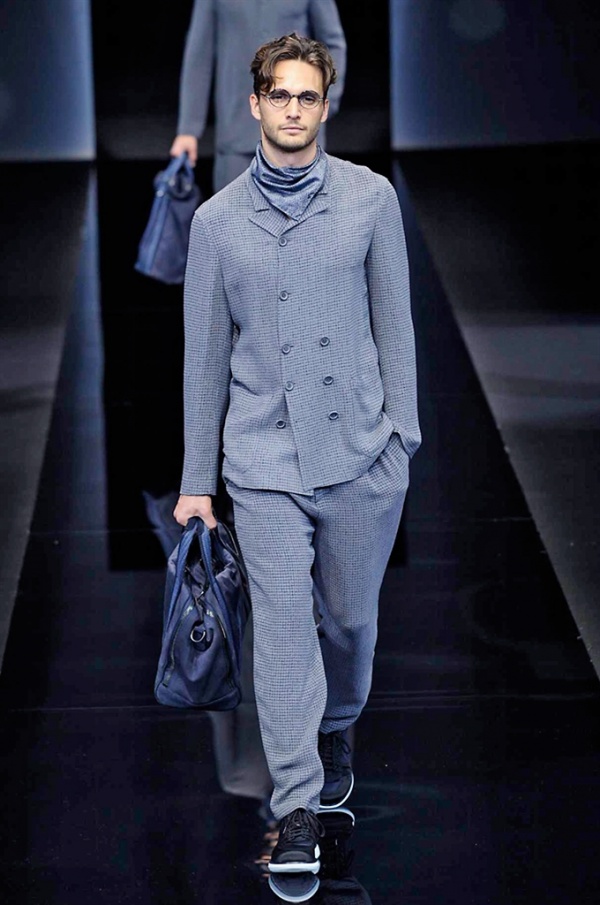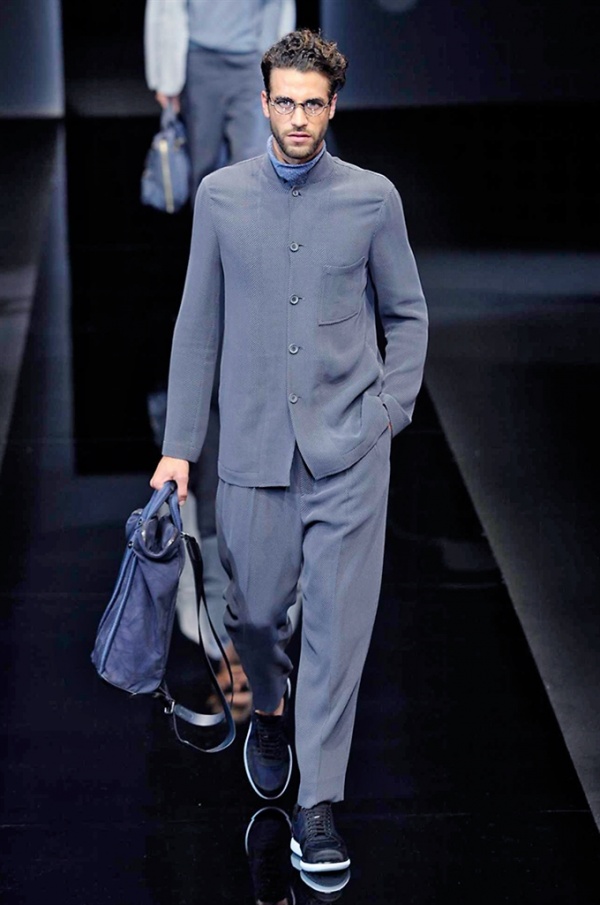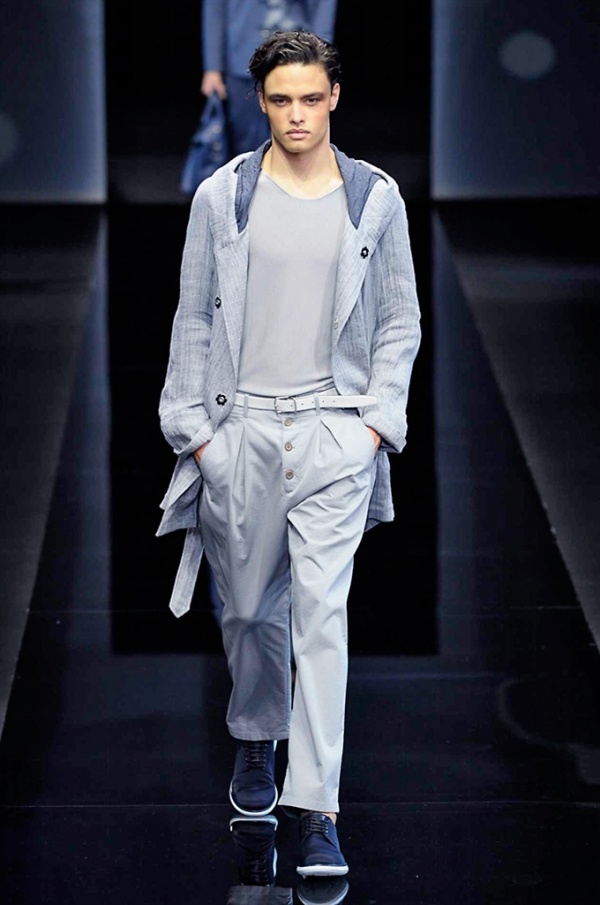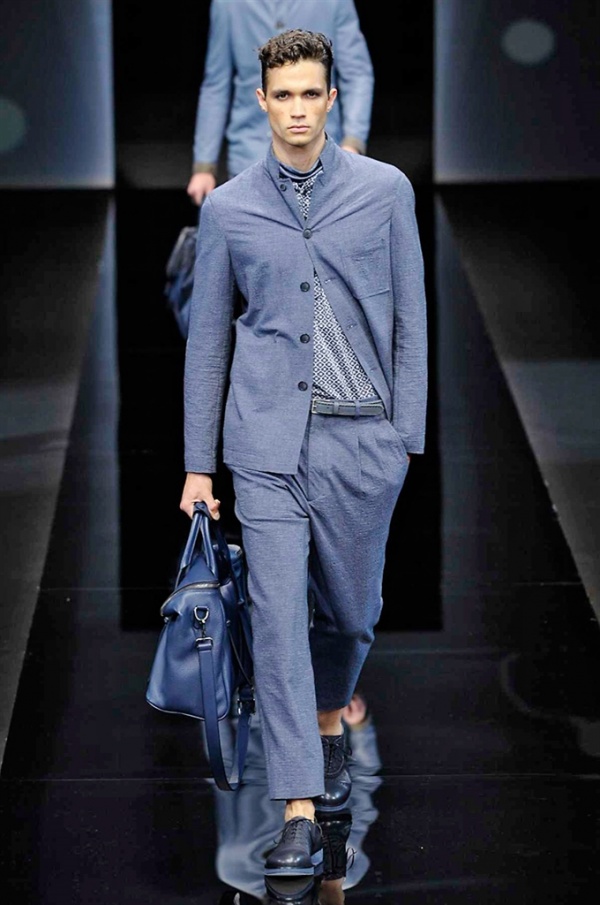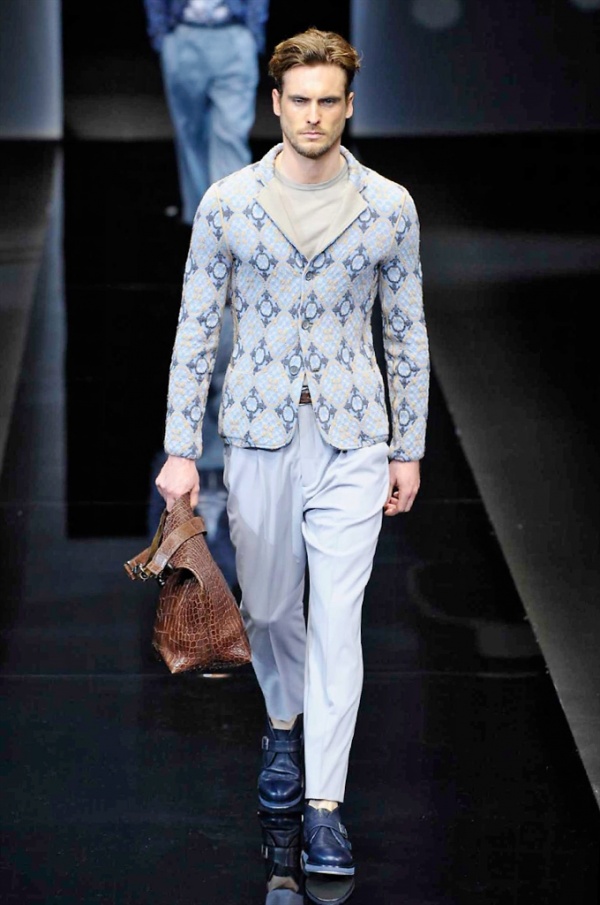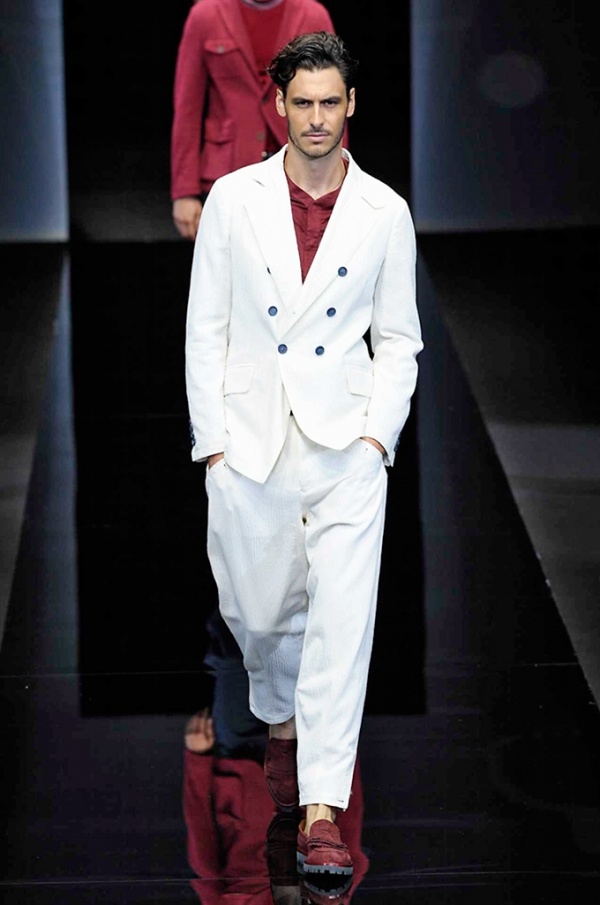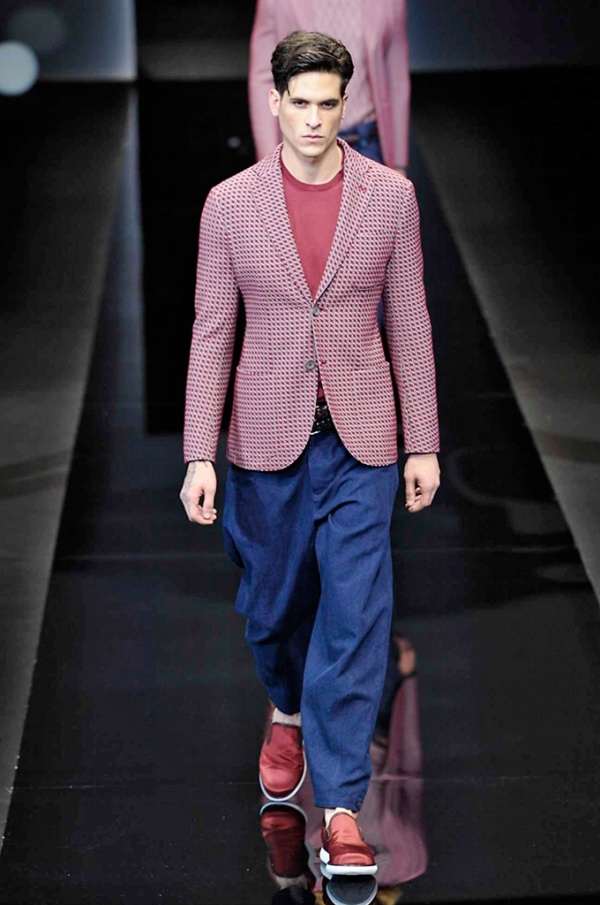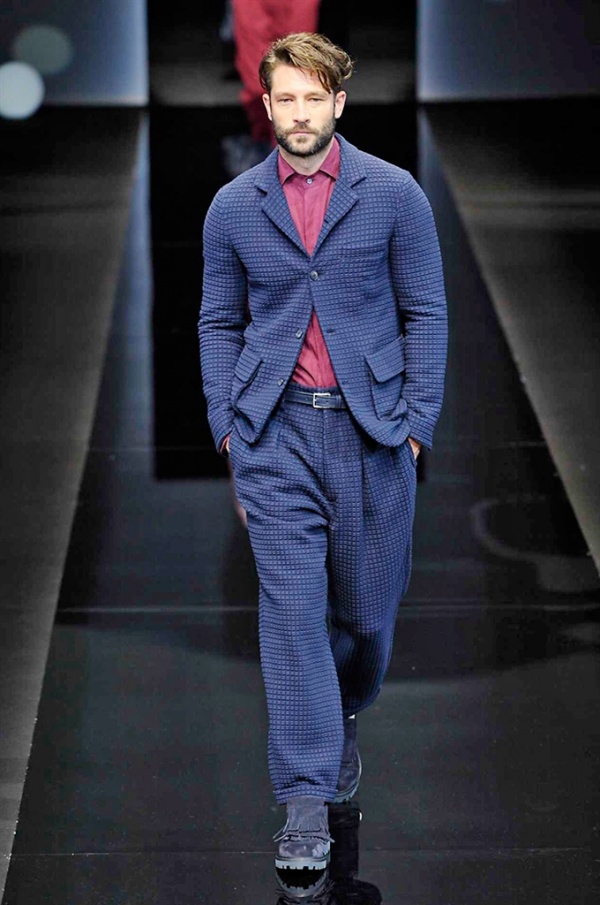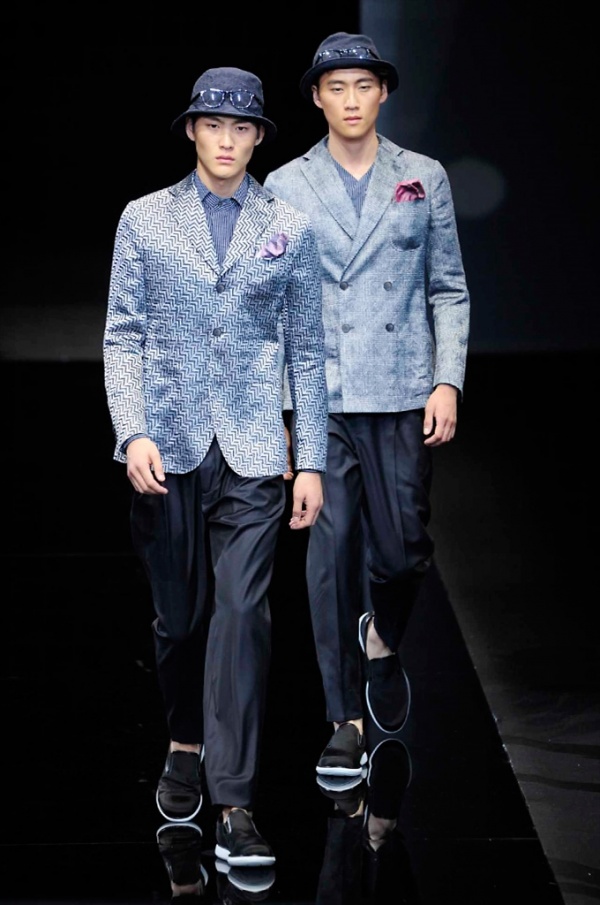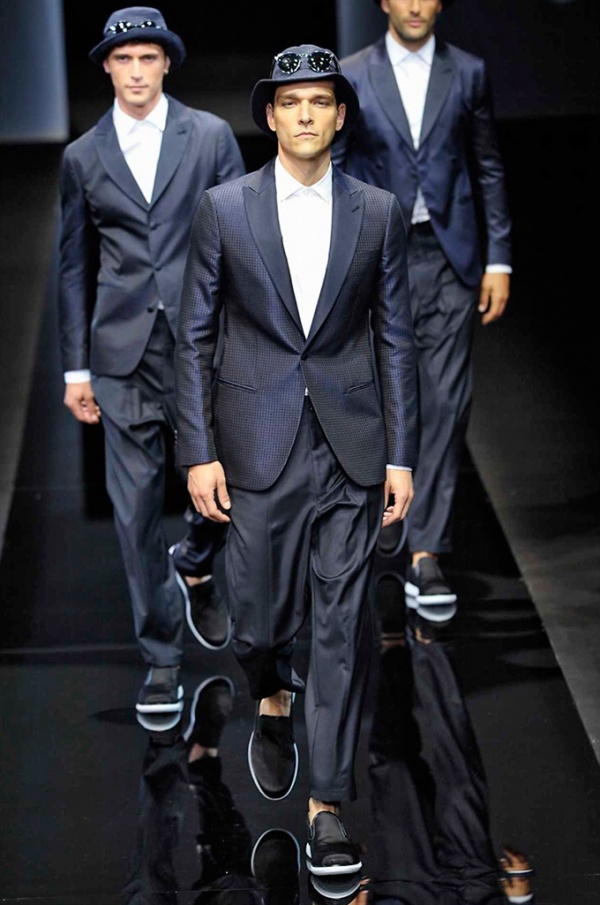 Information: Armani Fashion House
Photos: Milano Moda Uomo


Hits: 7793 | Leave a comment