Classic men's coats: Duffle coat
Duffle coat is the only type of classic men's coats, equipped with a hood. This form of head protection has a prehistoric tradition since the Bronze Age.
Since the 18th century, duffle in English means a rough woolen fabric, most probably named after Duffel - a municipality in the Belgian province of Antwerp.
The cut of the coat leads us to the traditional Polish men's national costume, which is longer and has a specific way of closure, that is very popular during the first half of XIX century. Others seek the prototype in monkish hoods.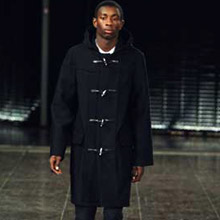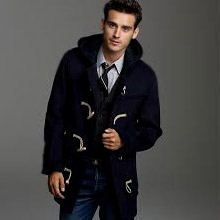 Exactly the Duffle coat made the introduction of the hood in men's fashion. It, like some of the other classic coats, was initially meant for military, when Royal Navy (the United Kingdom's principal naval warfare force) provides sailors with similar garments, which hoods and heavy wool fabric keep them from wind and cold. During the WWII, Field Marshal Montgomery was a famous wearer of the coat in beige version.
In 1950s a huge number of Duffle coats from army warehouses were given to the people, which totally turned the coat in a favorite for cold Winter days. In France, the coat became very popular among students and intellectuals.
In addition to classic beige and dark blue, nowadays are worn Duffle coats in dark brown, dark green, wine red and yellow.
The cut, the big hood, the double layering of fabrics on the shoulders and the buffalo horn toggles make this design definitely sporty and appropriate for men, who prefer casual outfits. In memory of Field Marshal Montgomery, the garment is also called the 'Monty coat'.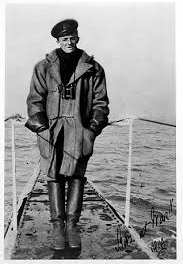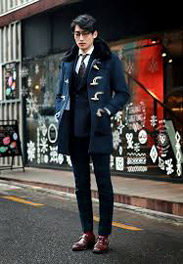 The original classic Duffle coat is creation of British company 'Tibbett', so if you want to have it for snobbish reasons, you should by it from there... And please don't wear it with a helmet...


Hits: 4913 | Leave a comment