Sicilian Chinoiserie and Sartorial Denim in Dolce & Gabbana Spring-Summer 2016 Men's collection
SS 2016 collection by D&G is deeply inspired by The Chinese Palace of Palermo in designers' favorite Sicily - the main inspiration in all their work as they admit. In the past, the Chinese guest room in European palaces was a must. The pajama suits in bizarre colors - mainly in the color of the hip of a frightened nymph - are very popular during this period.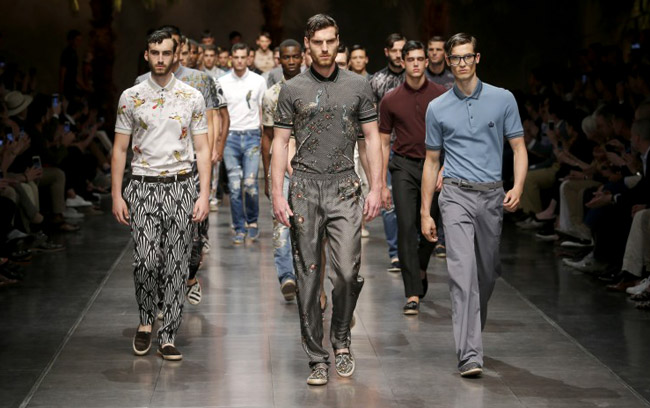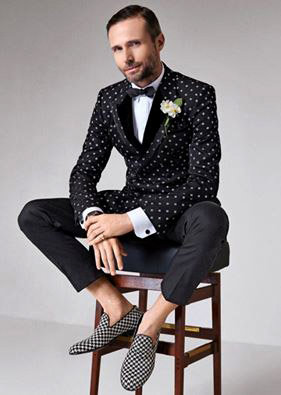 To the exotic beauty of chinoiserie, Dolce and Gabbana have added geometric and floral motifs from Sicilian folklore, which add to the gentlemen special splendor.
In Dolce & Gabbana Spring-Summer 2016 men's collection , you can find also some trends from the last fashion fairs in Paris, Milan and Florence, like dots, strange tuxedos and pattering the traditional menswear in chameleon exaltation and optics.
Palermo's Chinese Palace with its its fine panels, gobelins and paintings served as a model for this eccentric taste for the Eastern exotic. Pagodas, lanterns, cacti, sparrows and exotic birds, mandarin trees and peacocks create fancyful prints, slipped on the bodies of models. These are not just clothes, but memories about palaces and glamorous eras.
The collection of sartorial denim is also extremely original - perfectly tailored denim men's suits, additionally contrasted by bright-colored stitches and Corozo buttons for accent. Another interesting detail are the small hand bags, worn by some of the models, which are absolutely copied from the ladies' parlor bags of the 1920.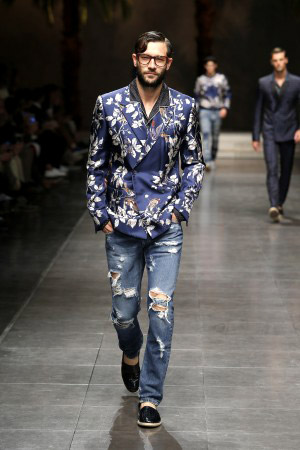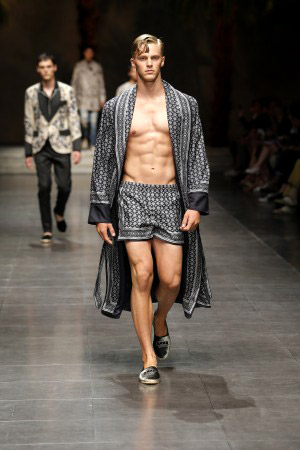 As I drink a glass of champagne in honor of the tandem, I dare to note that a long black pearl necklace would fit perfectly with almost each of the designs...


Hits: 5578 | Leave a comment