Solbiati fabric offers for Fall-Winter 2016/2017
Italian brand Solbiati has 150 years of history and culture to its name. The company has always belonged to the same family and it was the first to yarn dye linen, to invent the crepe version and propose a softened and naturally creased linen. So, their fabric collections offer decisions for every occasion and every style - from classic to casual.

Solbiati for Fall-Winter 2016/2017:

JACQUARDS
Patchwork
Derived from the inexhaustible creativity of Solbiati, it is an inventive jacket fabric in which 5 jacquard designs are offered in patchwork squares, revealing themselves casually against a plain background, almost as though playfully chasing each other. So herringbones, natté and microdesigns will bring life to original, surprisingly unique garments. Made from 100% wool, for men and women.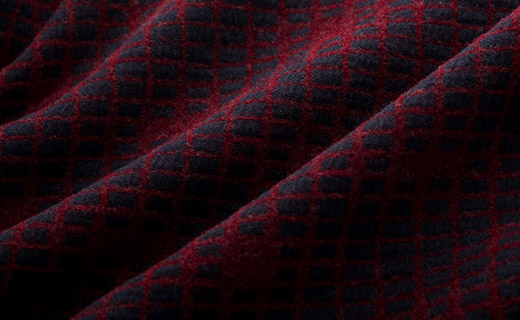 Jacquard Double
An alchemy of natural fibers, wool and cotton, which react differently to the high temperatures of the fulling process to create intriguing three-dimensional effects. The patterns, diamonds and false geometric shapes, blaze with intense shades of color: turquoise, orange, ochre, red and electric blue, in the finest Solbiati tradition. Perfect for making informal jackets, for men and women.


FELTED FABRICS
Brushed
Checks, hounds-tooth, overchecks and an original version of Madras plaid: an infinite variety of patterns liven up the weaves in these pure wool flannel fabrics, designed to make jackets for both men and women. They come in a sophisticated range of colors, including natural shades, greys, blues and burnt reds.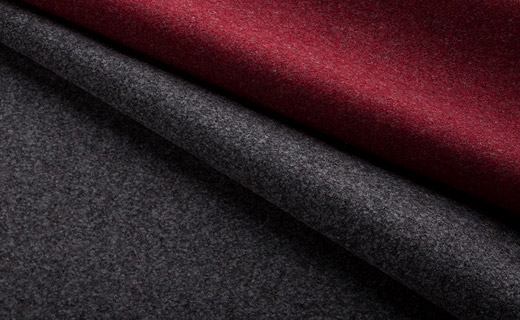 Coats
A broad range of warm, enveloping fabrics for coats. The dense, brightly colored pure wool felts are perfect for raw-cut garments with a contemporary, casual look. The 100% wool bouclé fabrics, in a splittable double-layer version, offer bold color contrasts between the right and the reverse side. The wool and mohair blend, a fabric with a solid weight, is warm and sophisticated. In the wool and cotton double-face jacquard, shy polka dots peep out here and there, creating a charming visual effect.


DYEME
Wool, cashmere and linen: 3 different fibers which nature has endowed with different dyeing attributes. It's a peculiarity that Solbiati has used to advantage in a skilful blend, where the raw materials, carefully proportioned and tuned, are combined from the very first stages of the production process.
The secret lies hidden in the greige fabric and is unveiled only after coloring, thus creating striking and 'worn' effects. In an assortment of weights and structures, ideal for jackets for men and women, Dyeme is offered in a wide color palette or in the greige pre-treated version, suitable for garment dyeing.

Hits: 2 | Leave a comment