Alfred Brown Fall-Winter 2016/2017 fabrics collection
This season Alfred Brown shows vintage style cloths for suits and jackets in country checks, black and ecru designs and flannels with speckled yarn effect.
More conventional suitings are offered with stripes ranging from wide to narrow subtle multi stripes, in shades of soft powder blue, deep cobalt blue and light grey.
Brand's jacketing designs include oversize checks with faint shadow design, traditional glen checks and herringbones.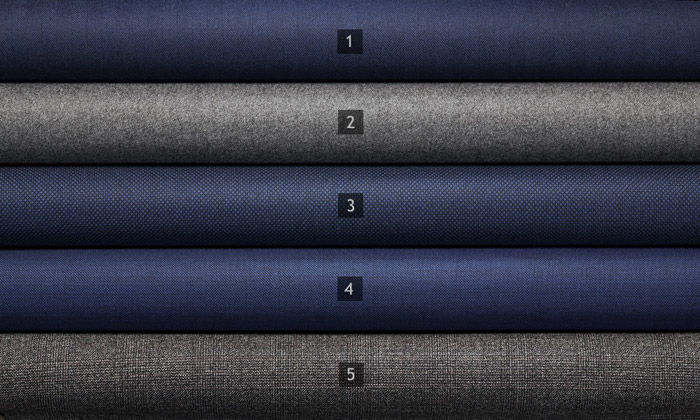 1. 700HB/206/3 - 100% wool 340gms Deep blue herringbon
2. 704T/PLAIN/0217 - 100% wool 320gms Soft grey twist flannel
3. 724/838/3 - 100% wool 360gms Deep blue birdseye
4. 720/524/112 - 100% wool 320gms Bright blue sharkskin design
5. 720HMT/2461/22 - 100% wool 340gms Ecru and black twist yarn milled hopsack check with dark rust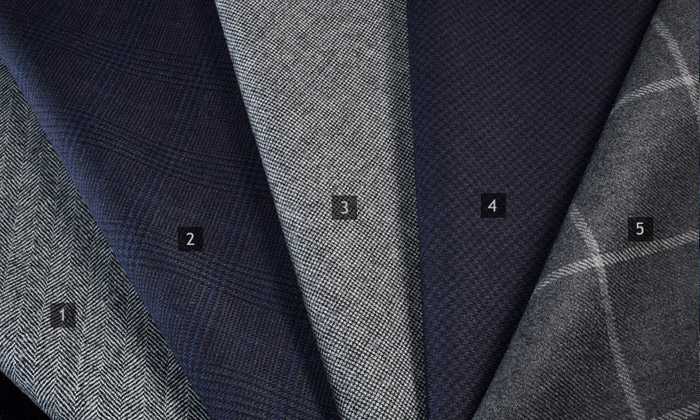 1. 1414/2894/12 - 100% wool 300gms Ecru and black herringbone jacketing
2. 989BS/3043/55 - 100% wool 270gms Milled Prince of Wales style check with blue overcheck detailing
3. 1622H/327/3 - Merino Extrafine wool 320gms Milled hopsack puppytooth in ecru and black
4. 989BS/2276/55 - 100% wool 270gms Subtle milled dogtooth design in deep blue
5. 1414/3064/22MM - 100% wool 300gms Steel grey large windowpane check jacketing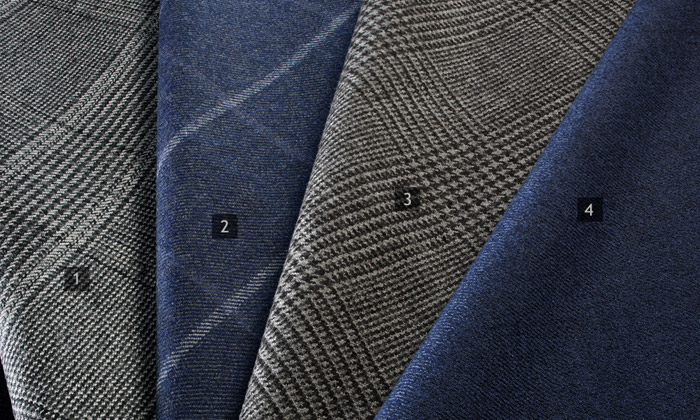 1. 1414/3125/1 - 100% wool 300gms Jacketing fabric with a country style check in neutral colours
2. 1414/3064/24MM - 100% wool 300gms Large windowpane jacketing design
3. 1458/3077/67 - 100% wool 480gms Grey and dark brown Prince of Wales coating fabric
4. 704T/PLAIN/0818 - 100% wool 320gms Soft blue twist flannel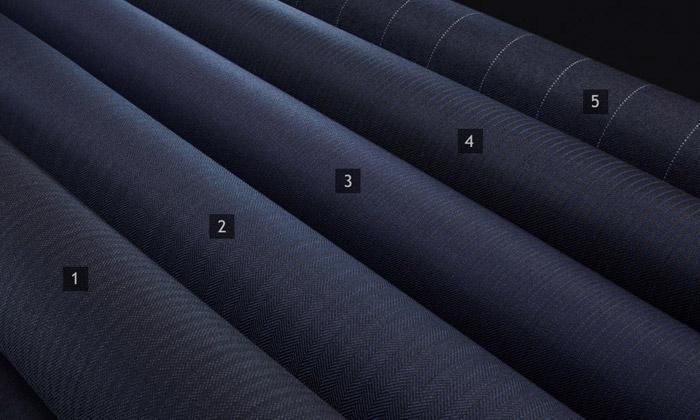 1. 1800/2603/0310 - Super 110's 280gms End and end bands of colour in contrasting shades on a fine wool twill base
2. 991BS/2860/77MM - 100% wool 290gms Small herringbone design with centre stripe detail in subtle blue
3. 451BS/3061/46MM - 100% wool natural stretch 270gms Narrow multi stripes in tonal colours
4. 991BS/2725/1 - 100% wool 290gms Deep cobalt blue rope stripe on a navy base
5. 989BS/3041/0611MM - 100% wool 270gms Wide hopsack stripe on a milled base

Source: alfredbrown.co.uk


Hits: 5578 | Leave a comment