Vitale Barberis Canonico for Fall-Winter 2016/2017
Vitale Barberis Canonico is one of the oldest wool mills in the world, founded in 1663. It is headquartered at Biella, Italy and the 13th generation of the same family is at the helm.
For the Fall-Winter 2016/2017 season the mill offers new interpretations of the classic milled fabrics, an introduction of an ottoman in pure wool and new functional textiles.
Vitale Barberis Canonico presented its latest collection at the XXІ edition of Milano Unica (September 8-10, 2015) and it concentrates on 3 core ranges: Classic, Vintage and Earth, Wind & Fire.

The Classic range has been refreshed with new interpretations of the classic double-face in both clear-cut worsted and in flannel to follow the trend for unlined jackets and suits also for the winter. Continuing in the same direction, the milled fabrics take on an even more important role. Central to the Winter season, the jacket fabrics are available both in fancy as well as in a 'blazer kit' which brings classic fabrics together with new proposals for the next Fall-Winter season.
A very interesting news items concerning the Classic range is the new Article 64, where the Vitale Barberis Canonico icon Revenge is reinterpreted in a winter solution in Saxony 150's ideal for day wear. Revenge in a milled version thus retains the characteristics of a double twist, giving it a warmer hand.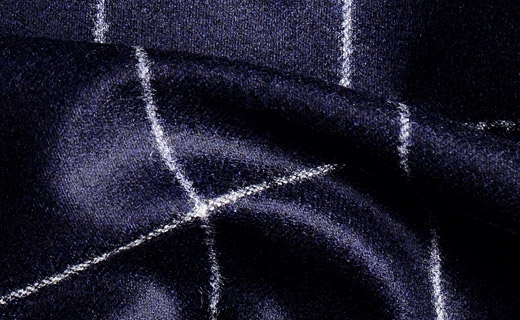 In the Fall/Winter 2016-2017 collection, the Vintage range has been enhanced with a bouclé, a honeycomb and an Ottoman (which are also new for the wool mill) and three concepts have been developed:
1) suits and jackets in irregular-surface fabrics of innovative blends and fancy yarns;
2) compact suits and jackets where the weave provides movement;
3) compact or double-face overcoats for classic wear or sport-chic.
For the first time, the Vitale Barberis Canonico wool mill has created an Ottomanfabric (Article 248) in pure wool, ideal for great-looking suits, which nonethelesshave an enviably high performance. This Ottoman is in plain, opaque colours, making it perfect for dinner jackets or evening suits.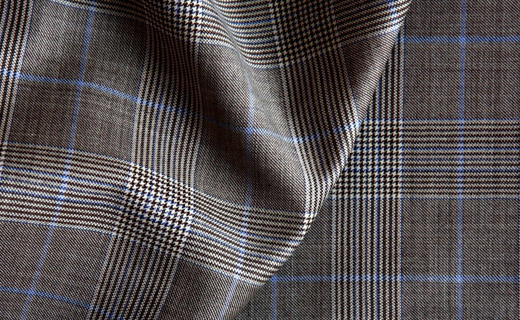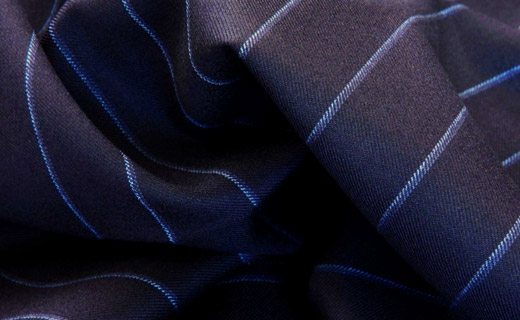 There is also some important news pertaining to the functional textiles of the Earth, Wind & Fire range, which was first presented at Milano Unica in September 2014. The creative talent and the technical know-how of the design office are demonstrated in two new concepts. On the one hand, there are new prints suitable for ties to add a touch of sophistication to a sporty, technical fabric, and on the other hand, there is the arrival of jersey.
The capsules of the previous Fall/Winter collection 2015-2016 (Aspen, Chamonix, Zermatt and Cortina) have been enhanced by four more (Sestriere, Everest, Megève and Mount Fuji).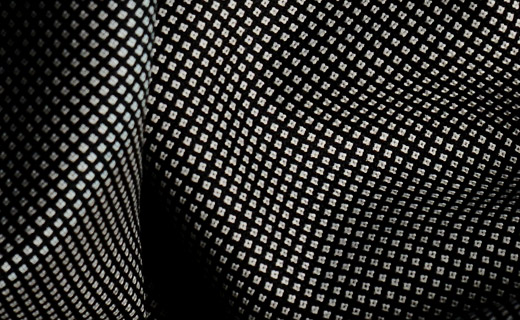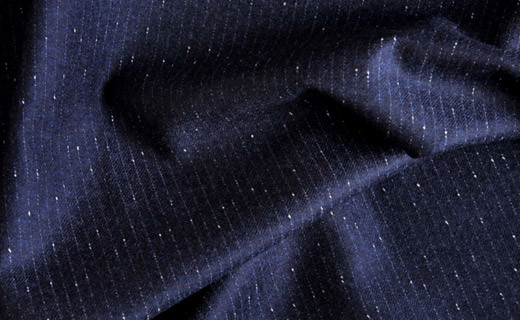 The first two introduce jersey in conjunction with classic woollen fabrics such as flannel worsteds and blazer worsteds (Sestriere) or with the Ottoman weave, the new item in the Vintage range (Everest). In the Megève group on the other hand, the worsted and carded flannels are attached to polyurethane membranes which are very thin and light in order to obtain a double colour effect. This type of technical fabric is of the maximum performance inasmuch as it is waterproof, wind-stopper and breathable, making it perfect for dustcoats and technical overcoats.

From an aesthetic point of view Mount Fuji is certainly the most important novelty in the Earth, Wind & Fire range: the carded and worsted flannel is enhanced by the addition of designs for ties on the reverse. This technical and stylistic addition renders it ideal for unlined garments such as jackets and trousers with an extra touch of personality and elegance.


Source: vitalebarberiscanonico.com


Hits: 9466 | Leave a comment