Bespoke Men's Suits
Bespoke suits are made to an individual buyer's specification by a tailor and are traditionally cut from a pattern drafted from scratch for the customer. The distinguishing points of bespoke tailoring are the buyer's total control over the fabric used, the features and fit, and the way the garment should be made. More generally, bespoke tailoring includes a high degree of customization and involvement of the end-user in the production process.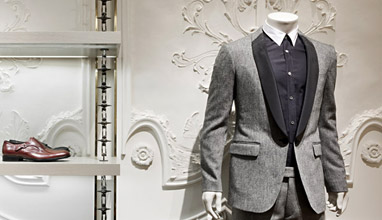 World famous fashion house Alexander McQueen launches series of signature jacket styles - from downtime DBs to classic morning suits - that can be cut to your exact specification and measurements and made of a wide range of exclusive fabrics. Alexander McQueen's new made-to-measure service will be offering an express route to suit customisation. Suits will be made in Italy and it'll take six weeks to be finished.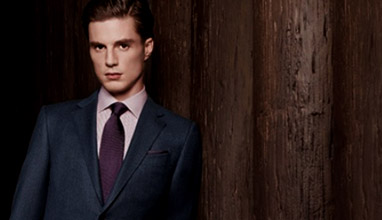 A luxury man suit is a symbol of status! A well-suited man radiates style, stability, self-confidence and influence. And when it comes to luxury menswear, wool makes the suit! 'Quality suits are like Ferraris, they're a piece of precision engineering,' says veteran menswear buyer and fashion consultant David Bush.