British rapper Tinie Tempah has created a bespoke men's suit
Patrick Chukwuemeka Okogwu, better known by his stage name Tinie Tempah, with the help of the Museum of London and Savile Row tailors, Norton & Sons - has designed a gray with accents of blue and gold running through it, Sherlock Holmes inspired, three-piece tweed bespoke suit to wear at the bi-annual menswear shows that start this Friday (January 9, 2015). Tinie will be the new The London Collections: Men ambassador.
The suit is made from the first ever 'London Tweed' material and is complete with horshoe waistcoat, tapered trousers and a slim-fit single breasted jacket.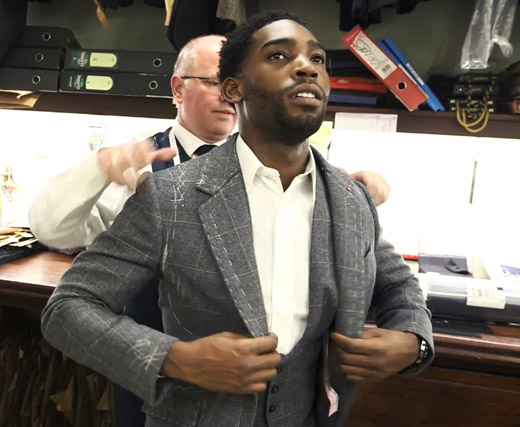 'I love the Museum of London's tweed - it's unique, fresh and definitely compliments my style. The suit is very important to the man who wears it. I bought my first tweed suit from a vintage shop four years ago - and now to have my own bespoke tweed suit is just phenomenal. I'm really happy that once I've worn the suit, it's going into the Museum of London's fashion collections. London is the reason why so many people around the world wear a three-piece suit. As a 26 year old man in 2015, to be a part of that great Savile Row history and legacy is incredible. Definitely a tick on the bucket list. It will be hard to let the suit go, though!', the rapper commented.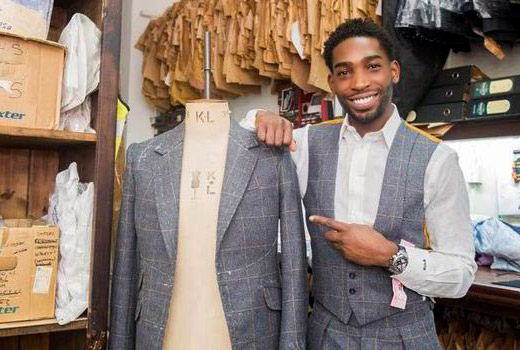 'Tinie has a really distinctive look of his own, and is so involved in supporting the menswear industry here in London that it seemed like a natural fit', said Timothy Long, Fashion Curator at the Museum of London.


'I think the combination of the scale and color just makes this (tweed) sing in a very modern way. It looks urban. It feels very contemporary. Tinie is a man with enormous personal style. Every suit made at Norton & Sons is an expression of the person who has commissioned it - and this suit for Tinie Tempah is no exception', said Patrick Grant, Creative Director of Norton & Sons and star of BBC Two's Great British Sewing Bee.





Hits: 7472 | Leave a comment