Tag: Chris Hemsworth
People profiles
Born and raised in Los Angeles, Evan Simonitsch has developed an eye for both the clean, sophisticated fashions of the red carpet as well as the casual looks of LA street style. Throughout his experience in the fashion world, he has worked on countless projects across multiple mediums including television and editorial content, but his true passion lies in menswear styling.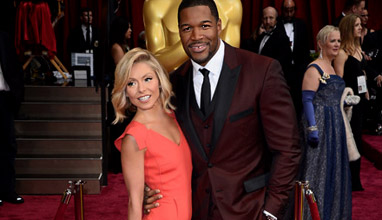 Fashion on the red carpet
Yes, we should admit that Leonardo DiCaprio looks great in his Giorgio Armani Made to Measure black one-button lape three-piece tuxedo at the Oscars 2014. He looks elegant, stylish and classy.
But let's take a look at the celebrities who were braver and chose other colors for their suits and you decide if they were right to do it...