Paul Smith dresses Men in Black 2019
"When I was invited to get involved in the return of the Men in Black films I was delighted," said Paul. "I've designed suits for earthlings for my entire career so the opportunity to take things to another dimension was too good to refuse!"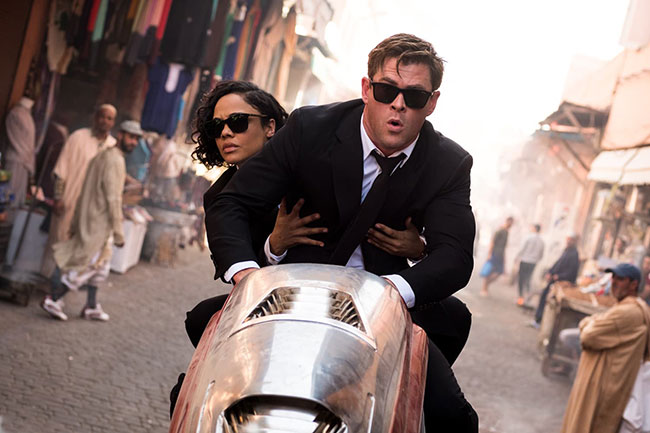 This new cinematic collaboration comes in two parts. Firstly, Paul designed custom suits for key characters in the new sci-fi blockbuster, while also outfitting the wider cast of MiB Agents with A Suit To Travel In. This on-screen element was then followed up by a special capsule collection of apparel and accessories, which are available to buy now.
The film is a spin-off of the Men in Black film series, which is loosely based on the Malibu/Marvel comics of the same name by Lowell Cunningham. The film stars Chris Hemsworth, Tessa Thompson, Kumail Nanjiani, Rebecca Ferguson, Rafe Spall, Laurent and Larry Bourgeois, and Liam Neeson.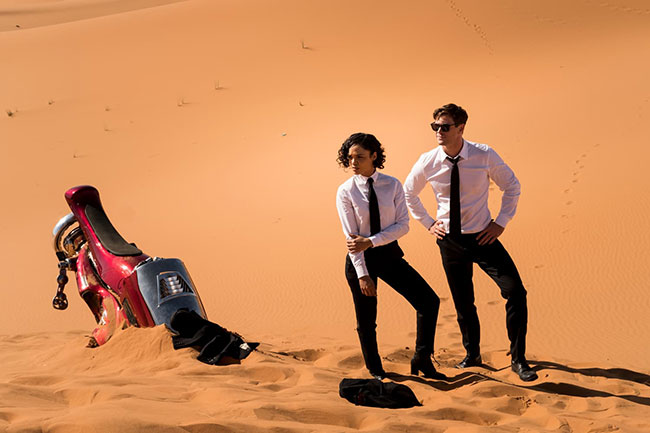 The capsule collection takes classic Paul Smith tailoring, clothes and accessories and remixes them with aliens and icons from the new film.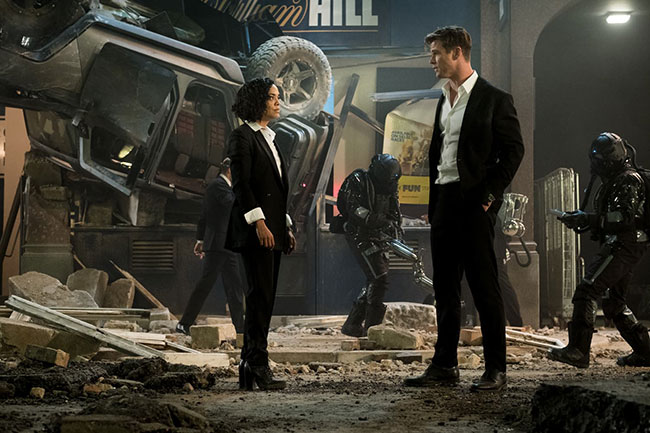 This includes the signature Paul Smith charm shirt, where the traditional buttons have been replaced with sunglasses, aliens and Men in Black logo charms. A Suit To Travel In comes with alien print lining and the same aliens also find their way onto a whole host of accessories - from lapel pins to leather wallets.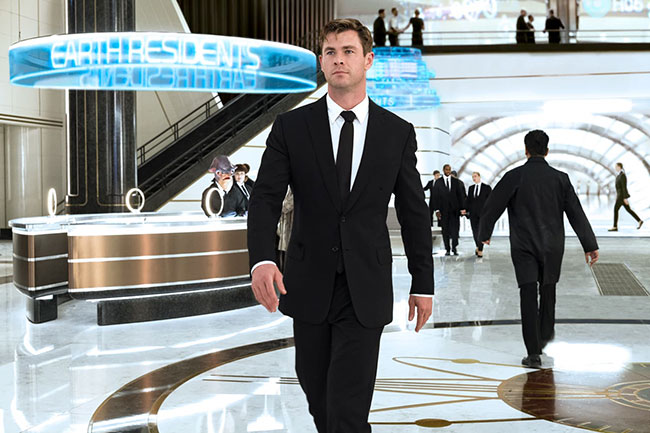 Paul worked in collaboration with the film's costume designer Penny Rose, to create custom suits for five leading men and women in black. As the essential uniform for every agent in the MiB organisation, the wider cast of extra-terrestrial crime fighters were also provided with A Suit To Travel In.
Special attention was given to the film's two lead characters: Agent H and Agent M.
Agent H's costume challenges the constrictions of the Men in Black uniform with a colourful jacket lining and a pair of Paul Smith striped socks, which give an irreverent finish.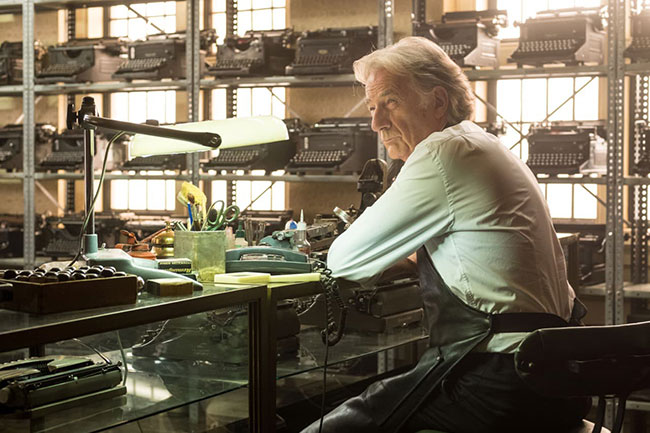 Agent M wears a two-button double-breasted trouser suit. Both suits are made using the 100% wool A Suit To Travel In cloth with natural crease recovery, which was perfectly suited to keep the agents looking flawless as they travelled through space and time.

Filmgoers should also keep an eye out for Paul when they watch Men in Black: International, as he makes a cameo appearance during a key scene.

www.paulsmith.com


Hits: 6944 | Leave a comment