How to create your own successful fashion line
Maybe you have designing skills, but you are afraid that launching your commercially successful clothing line is too hard for you? Well, this article is just for you! It will explain the steps you should take for turning your passion into your business.

Business plan
The first thing you need in order to start your successful business is to write a business plan. It should include an analysis of your main competitors, your costs to start manufacturing and your plans for growing and expanding.

Specialization
Choose the type of clothing you want to create - this will help you to determine your target market. For example you can decide to focus on formal menswear, leisure time lady's fashion, cotton unisex T-shirts, etc. Learn more about the demand at this market to be sure that your plans are feasible. If you have chosen to offer men's suits, here you can learn How to start a men's made-to-measure suits store - analysis and real business offer.

Target market
After choosing the niche and defining your target market, you should learn more about their demographic characteristics, way of thinking, buying habits, media they prefer, etc.

Training and education
This stage depends on your current knowledge and talent - have you studied at a fashion school/university, have you been to a fashion course, do you have some business skills. Think well, be honest with yourself and decide which activities can be useful for you to become more confident and help you start your own business.
There is an easy way to start your own business in menswear. Richmart factory in Eastern Europe offers a free business model to help you create your own men's suits brand. At the factory you can get a free training for taking measures for men's suits and learn everything you need to know in order to create your own atelier for made-to-measure suits.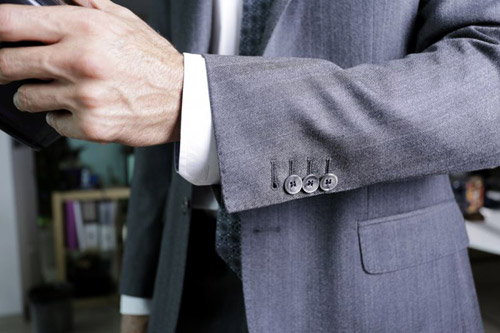 Business model
Wholesale, sell it yourself, stores, online trading - there are many options for trading off your clothing line. So, learn more about each of them and pick the best one(s) for you.

Permits and licenses
Research all permits and licenses needed in your area to start your business. You may talk with a lawyer, if you need some help.

Contacts
Make yourself a contact list with all fashion buyers, media editors, merchandisers, boutique owners and clothing distributors in your area. Later you will keep in touch with them, will invite them to your shows, send them look-books and press releases. A good resource for fashion companies is the World Fashion Directory.

Prototypes
Create prototypes of models for your first collection. Shoot them on a model or a mannequin and arrange your portfolio.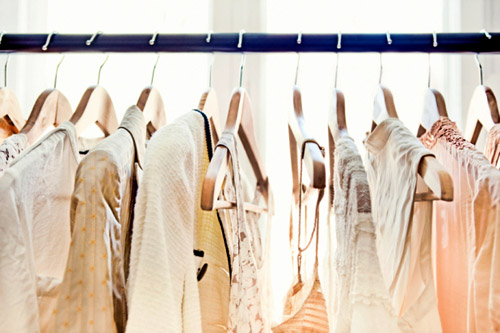 Look-book and line sheets
Prepare a look-book (physical or/and online portfolio) and line sheets (photos, wholesale pricing, fabric content, sizing information) for the collection.


Fashion show
Prepare a fashion show and invite all people from your contact list plus local students, studying fashion design, local media and the public. You can invite a local music artist for example to sing at the show to attract more public.


Press releases
Send press releases to the fashion editors, buyers and boutique owners (from your contact list), local media, online fashion directories, etc.


Website/Blog
Create a website or a blog to promote your clothing line. You can also use it as an e-commerce platform.


If you are interested in men's fashion and you'd like to launch your own menswear label, you can participate in the Men's Style International project for menswear fashion designers, which offers you FOR FREE sewing of your collection, participation in exhibitions, inclusion in an online store, making business contacts, advertising.


To learn more about the project and participate, please visit Men's Style


Hits: 28579 | Leave a comment