How to make a Breakthrough in Fashion
On Monday I visited an exciting event in London called "Breakthrough in fashion" - a one day all-you-need-to-know conference for fashion designers. There were selected range of workshops including PR, Marketing, eCommerce, Manufacturing & Distribution, Trend Forecasting, Building Retail Environments, Blogging, the Buying Process, and more.
The expert guest speakers were:
* Nigel Oddy (CEO, House of Fraser): 'Building Success and Growth in Fashion Retail'
* Paul Costelloe (Fashion Designer) 'The Story of a Successful Fashion Designer'
* Michael Sheridan (CEO, Sheridan & Co): 'Designing A Captivating Retail Environment'
* Lauretta Roberts (Director of Brand and Propositions at WGSN/Managing Director and Editor in Chief at The Industry): 'Keeping Up With The Latest Fashion Trends'
* Shailina Parti (Buying and Merchandising Director at Jigsaw UK) 'What Fashion Buyers Look For, And How To Approach Them'
* Val?rie Eldenmalm (Ecommerce Expert/Former Chief Digital Officer at a Leading Luxury Fashion House, and Former Buying Director Ecommerce at Ralph Lauren) 'How To Maximise Sales On Your Website And Build Effective Ecommerce Strategies'
* Laetitia Wajnapel (Founder/Blogger at Mademoiselle Robot): 'Creating A Successful Online Story'
* Kate Hills (Managing Director at Make It British/Meet the Manufacturer): 'From Design to Production: How to Work With UK Manufacturers'
* Araminta Sheridan (Founder at Araminta Marketing): 'How To Market Your Fashion Brand Effectively'
* Alex Babahmadi (PR Manager at Amanda Wakeley): 'Importance of Strategic PR to Garner Great Press Coverage'
* Tamsin Lejeune (CEO at Ethical Fashion Forum and mysource.io): 'Ethics and Sustainability in Fashion'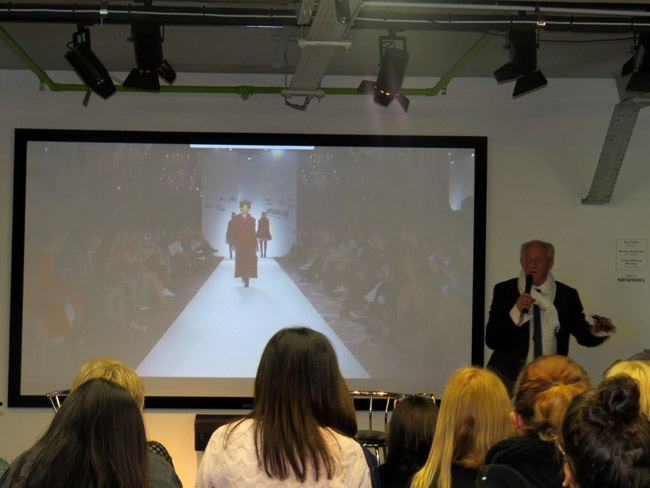 The Fashion Designer Paul Costelloe

I will try to summarise the most valuable advices for the fashion designers, who want to develop their own brand:
- Have a clear brand identity and create a successful story
- Have a long term marketing strategy that needs to communicate a message to the clients. You have to answer the questions:
*What can I do to help the society?
* Who is the customer and what do they expect?
* What the customer wants?
* Where can I engage with the customer?
The strategy is omnichannel retailing. Such channels include retail stores, online stores, mobile stores, mobile app stores, telephone sales and any other method of transacting with a customer. Transacting includes browsing, buying, returning as well as pre-sale and after-sale service.
You have to use statistics to see which channels convert the most.
More an more brands offer a combination: Buy online - return to store.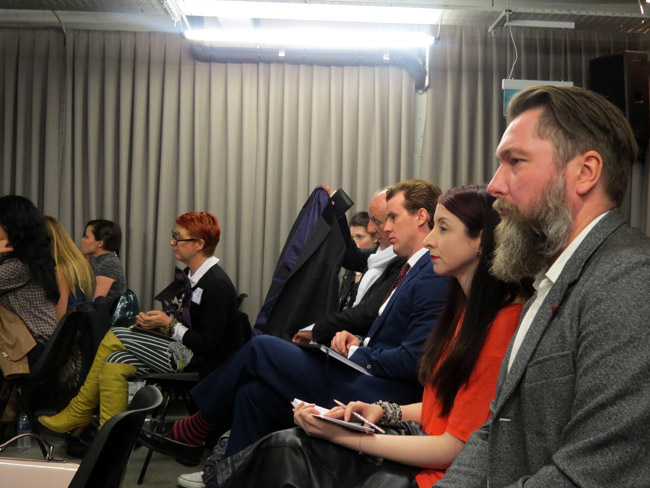 - Build a relationship with journalists

- Use social media to communicate with clients

- Keep up with the latest fashion trends

- Balance beautiful things with profit

And while maximising benefits to people and profits you should try to minimise impact on the environment.


Photos: © Be Global Fashion Network


Hits: 5976 | Leave a comment