What Is a Travel Suit & What to Look for When Choosing One?
Have you heard? The new breed of formal menswear is here. Yes, it's the Travel Suit, and this blog is all about it. What it is, why it is worth getting much more is to follow below. If you want to travel in style, this article is for you.
Business or pleasure? Have you ever been asked that by an airline employee or a friend before heading to your vacation? Probably. But, why not both?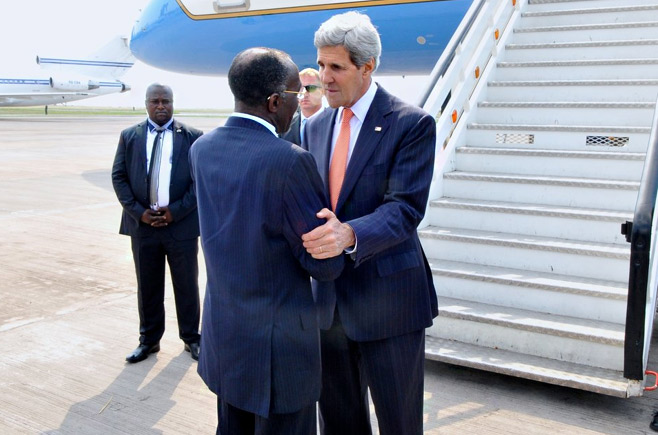 A Travel Suit is one that is perfect for work trips but at the same time having the comfort and style of leisure time.

One of the biggest struggles for businessmen out there has always been keeping their suits without wrinkles when traveling. For professionals planning to take a few hours of their luxury retreats to meet with some investors or suppliers in their holiday destination, the travel suit is the best type of attire to bring on board. Why? Let's see:

1) Reasons #1 - Performance

Designers of such suits know they need to keep in mind that the suit's performance is just as important as it looks. It has to fit the needs of a busy person always on the go and with only a few minutes to spare on his/her look. The first and foremost thing the travel suit does is to make your life easier if you need to look smart and professional on your trip, whether it is for business or pleasure purpose. The fabrics used by some of the big names in the industry are chosen so they don't crease easily and do recover from wrinkles faster than regular suits.

2) Reason #2 - Practicality

They say there is a perfect suit for every type of guy. But, it's safe to conclude that the perfect suit, in general, is the one that can easily be put in your carry-on and it's lightweight so you can take it anywhere. Maybe you like going on luxury retreats, but even on vacation, you still want to ensure you have the perfect business attire for work emergencies. Looking smart doesn't have to be associated with the business environment.

Maybe you like formal wear in your everyday life too. Remember Barney Stinson from the TV show How I Met Your Mother and his tagline "Suit up!"? Exactly! No matter where you are going or if it is on business or pleasure, packing a suit is rarely a bad idea.

3) Reason #3 - Low Maintenance

Let's be real. Has anyone ever complained of owning low-maintenance clothes? In such a fast-paced world, the last thing we want to think about is being super meticulous about our suits. We all like it when things don't take too much time, especially when it has to do with our appearance. That's one of the top reasons why you should add a travel suit to your wardrobe. You can't go wrong with packing breathable, stretch fabrics for your next trip, and you won't have to make any compromise with stylishness. That's a given.

The Qualities of a Good Travel Suit

Now that we have presented to you the suit that combines comfort, flexibility, and elegance, it's time to reveal some of the best advice on picking the right one for you. Check out the most important things to consider before you buy one.

The Fabric

Most brands choose to work with wool. While that might be the popular decision for fabric, you should still pay attention to the characteristics of your suit of choice. It is less prone to creasing, hence, it is the go-to material. It's often mixed with stretchy fabrics for an increased level of comfort. The experts recommend high-twist wool as a top choice of fabric.

You should also look for a suit that's made of a breathable fabric. In addition, most of them these days are also water-resistant, so that's another feature to look for.

The Fitting

The buzzword here has been 'comfort' all along, and that's one of the most important things to look for when choosing a travel suit. Even though they are designed to excel in this category, each travel suit will fit you differently. Style and elegance are easily achieved with a slim fit. You might have to spend long hours in this piece of clothing during transit to your destination, changing flights, or going from meeting to meeting. If it's not the right suit, it will defeat its whole purpose.

The Color

Of course, this is a matter of personal preference, but just as a rule of thumb, look for versatility. What would that mean? Simply, colors and patterns can be worn together with multiple other pieces, which make them versatile and suitable for many occasions. The classic dark-blue color comes in a heap of shades, and subtle patterns can help you achieve both the formal and the everyday kind of look.

We hope you feel inspired to fill your closet and your case with travel suits and head to your next luxury retreat. Because after all, business and pleasure can go together in every aspect!


Hits: 22713 | Leave a comment