The history of male tailoring and where we are today
From 1800's male gentry fashion, to 2023's gender fluid tailoring choices, the world of fashion is evolving decade-by-decade. With e-commerce sites often opting for separating their clothes by gender, we are at a point in the world where brands are moving away from a binary option and creating more fluidity in the world of fashion.
2023 has seen Fashion Week's around the globe curate bespoke, tailored pieces that are fully gender-neutral in both clothing and accessories. Defining itself as a turning point for the decade we are in now, fashion-loving consumers are still in love with one part of the male-gendered world of clothing — tailoring.
Regardless of what gender you categorize yourself in, tailoring is a need for any ensemble due to the widespread demand for perfectly fitted clothing. Just like male trends in grooming, i.e. which mustaches are worth keeping, or which hairstyles are right for you, the decade you are in will always see trends come and go. We will be looking at the evolution of the male suit, and where we are in the world today.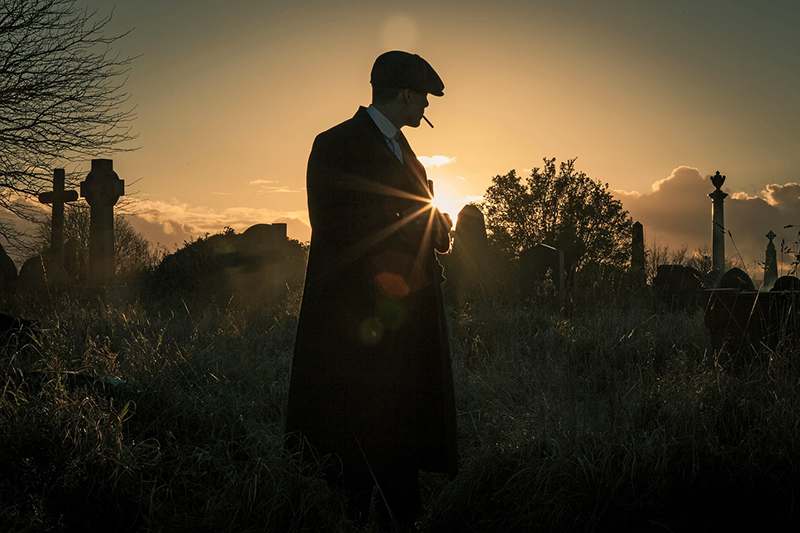 1800s - The years for embracing simplicity

Beau Brummell is who you need to thank for changing the menswear game forever. By creating two simple pieces which are what are known as suits in current times, he surpassed all norms in the 1800's by ditching the powdered wigs and numerous parts to a male outfit. A huge trailblazer for the 1800s court life due to the rejection of anything other than simple jackets and full-length trousers. By befriending King George 1V prior to becoming King, Beau ensured that the rollout for this trend on the simple tailored suit would be a hit. Due to his friendship he managed to influence the upper echelon of British society, and make a mark, even though he wasn't of any noble rank himself.

Prior to Beau's huge mark in history, the costume nightmare included heeled shoes on gentlemen, tailed coats, with shiny silk knee-high socks and knee breeches. To finish this look, the gentry men would go for a powdered wig, which is a far stretch from the movement in which Beau created. The male suit and the world of tailoring evolved from his ability and trends at the time and efforts to make a difference.

 

1900s - The years for Peaky Blinders

The biggest thing in the 1900's was the hat. Moving swiftly on from the paired back and simplicity of the 1800's, the 1900's adapted this simple approach but with the addition of a hat. Remarkably like the renowned show featuring Tommy Shelby, Peaky Blinders is based on this era of fashion. Donning three-piece suits in heavy industrial fabrics, these looks were then paired with the peaked cap. The tailoring featured utilitarian looks with slim-tailored jackets, in dark tones, such as black, navy or dark brown.

 

1920s - The roaring years

No matter what part of history you look at, the 20s are all about bragging about the excess of wealth and showing off. Think The Great Gatsby, and you're halfway there. Elaborate and heavily embellished suits were adopted in these years, and lavish accessories were put to full use. Tie pins and bars were paired with vibrantly colored shirts and jazzed-up baggy suits. Men's tailoring took a different turn, as the jackets and trousers loosened for the wealthy, whereas the working class stuck to the Peaky Blinders styles from the previous years where darker colors were used.

 

1940s - The time of war

This decade was far beyond what its previous one was, with a theme of minimalism being at the core of men's fashion. WW2 hit, and wool was in short supply due to suits making their way into the world of uniform. Manufacturers were having to experiment with synthetic fabrics, and colors were darker, and patterns were incorporated. Think pinstripes and check, and rayon being used in replace of wool. Wool was being used up on military uniforms so the three-piece suits, and cuffs from the previous decade were factoring out, though trouser legs were still ballooned.

 

1950s and 1960s - The years of style

The 50s and 60s managed to ditch some of the minimalism and gain some style. These were the years of Mad Men, where many men were wearing suits to work, and tailoring was at an all-time high. Fits were extremely clean and tailored, and the new aspect of a slimmer tie was used. Patterns, colors and pastels were all coming out to play, and the years of depression were in the past.

 

1970s - Year of the disco

Think Beatles, disco, Elvis, and you've got the 70s down. These were the years for vibrancy and color, where lapels were as big as you can get, trousers were high waisted, and legs were flared for the first time. Suits and tailoring were being explored like never before and Saturday Night Fever was forging the realm of 70s fashion into history.

 

1980s,1990s - Fading away

The 80s saw pastels flow amongst the male suit trends, however fashion was at a complete reverse from the previous decade. Colors were muted, muddy, soft, and tailoring was non-existent. Oversized, ill-fitting looks were worn by men throughout these decades, and dysfunctional ties were paired with them.

 

Tailoring today

Pre-covid already saw a decline in male tailoring due to leisurewear and athleisure hitting an all-time high, however tailoring is still incorporated for gender-fluid styling in 2023. The time for gender fluidity is now, and fashion brands are choosing all these years of tailoring to curate these looks. Celebrities like Harry Styles adopt the roaring 20s in a more feminine manner, the regular city workers choose a paired back version of the classic suit and working from home individuals adopt a very casual approach. Regardless of what part of the suit is used in these looks, 2023 adapts all parts of history and makes it accessible for both male and females to evolve in the world of tailoring.


Hits: 3945 | Leave a comment