Dashing Tweeds Cloth Collections woven in Britain
Tweed is the original sportswear fabric of Great Britain. It is made of woven wool and is traditionally the way men have worn colors, patterns and texture whilst enjoying themselves in pastimes and country pursuits. London-based company Dashing Tweeds is modernizing the cloth by working with technical yarns in combination with wools. Their biannual collections originate as hand woven samples and are manufactured by the finest mills around the United Kingdom.


British Wool Cloth Collection
We are currently in a British wool renaissance. Prince Charles and his campaign for British wool has inspired new enthusiasm for the hardy fibres and combined with UK ameliorating climate finer woolen textiles are now being woven in the United Kingdom. This all adds up to an ever increasing desire for homespun cloth and with Dashing designs imparting modernity to the classic quality tweeds the world is yet again turning its attention to British cloth.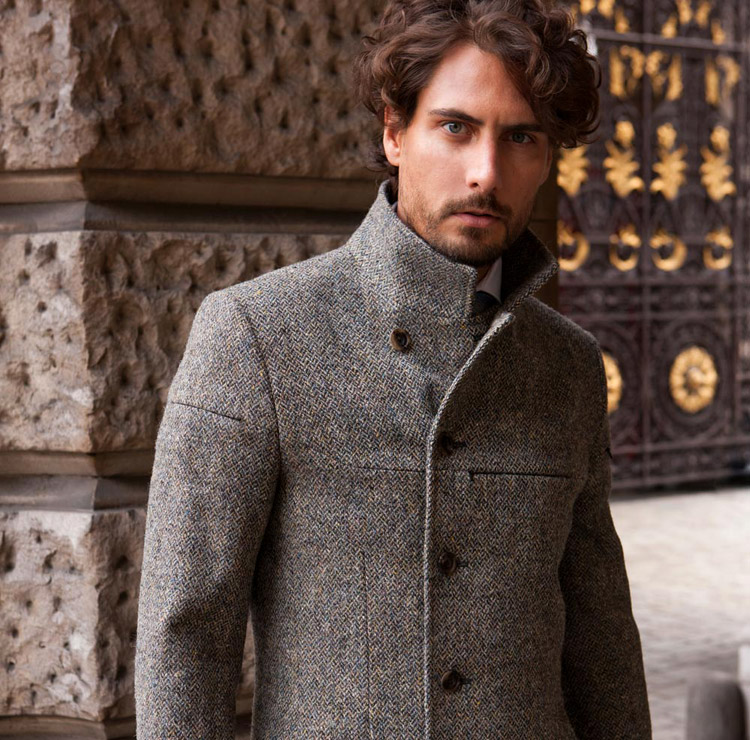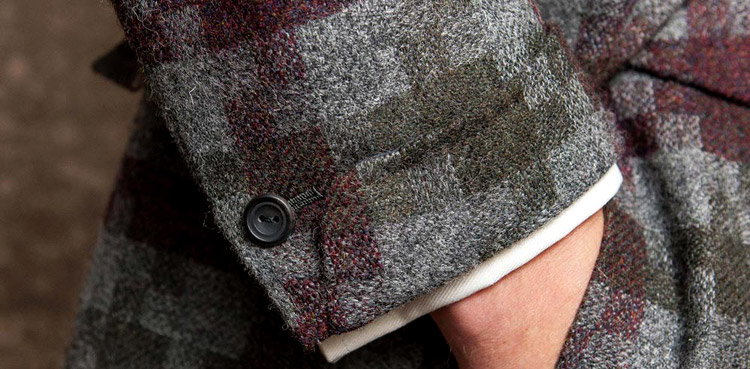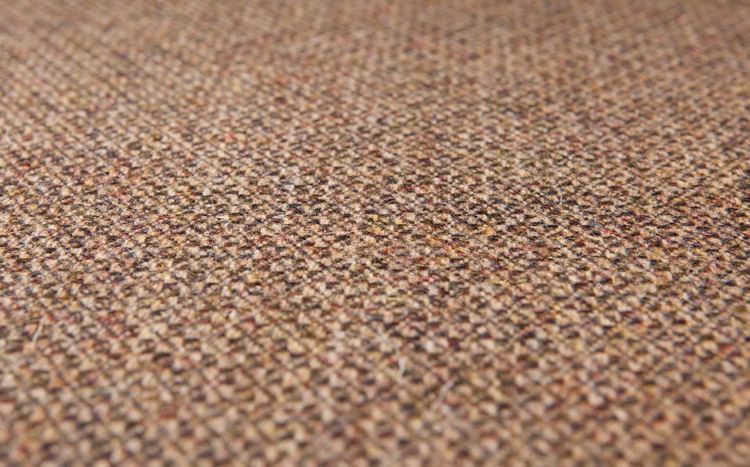 Urban Guise Cloth Collection
Tweeds are traditionally a form of country camouflage but as more people move to the city Dashing team thought it was time to bring tweeds to town. By replacing the hues of heather clad moors with the tones of travelled streets their cloths are reborn in an urban guise. Yellow lines streak over tarmac grounds in urban check designs, the reds of London buses, greens of parks and a tube line of palettes populate the designs of these truly modern fabrics.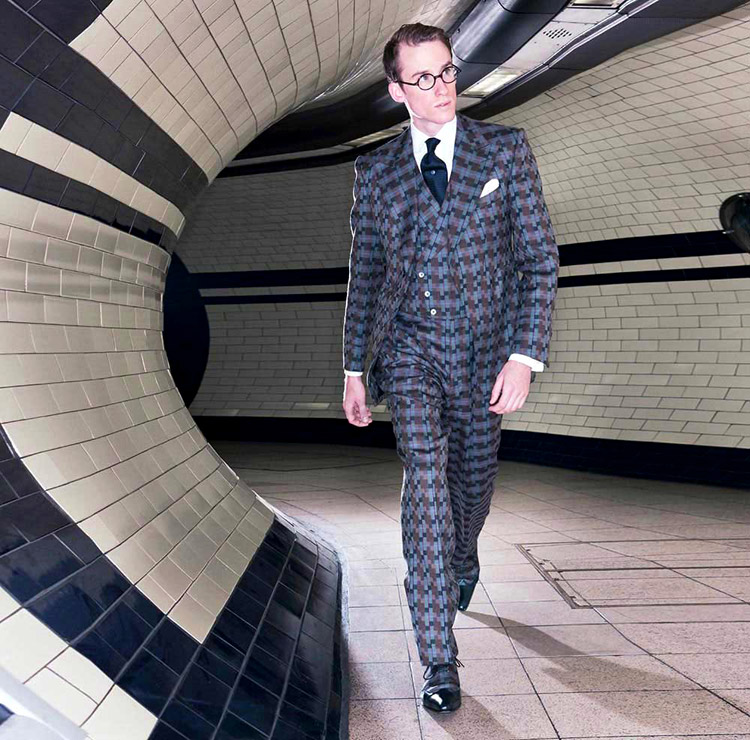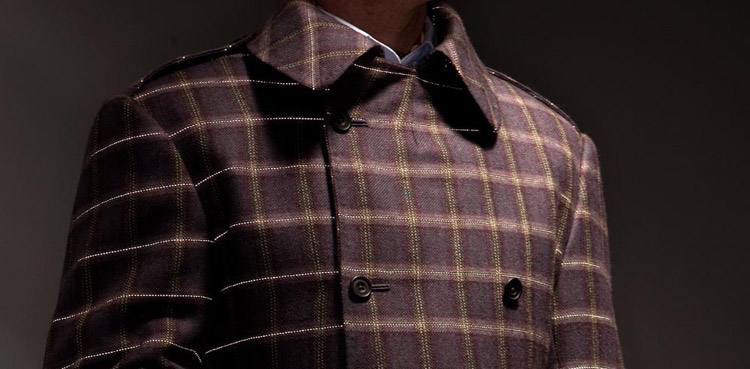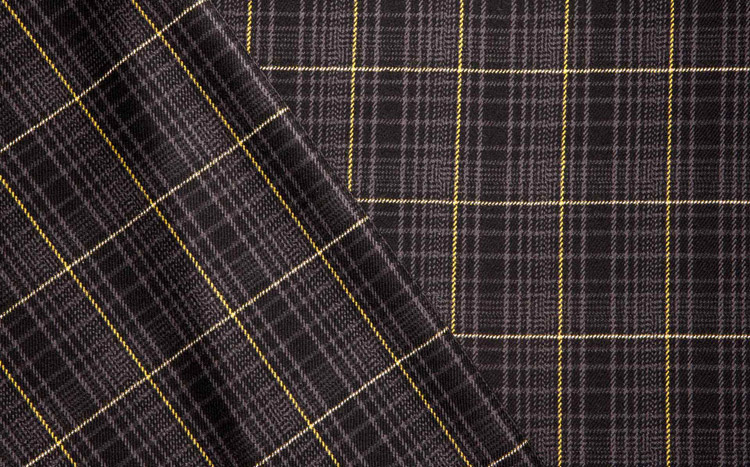 Blatant Checks Cloth Collection
There are times when subtle is not called for. An exuberant mood and an extravagant jaunt may not be a daily occurrence but when the state strikes then a blatant check is often the answer. Whether winning at the races or motoring to a meet, something loud can look tremendous.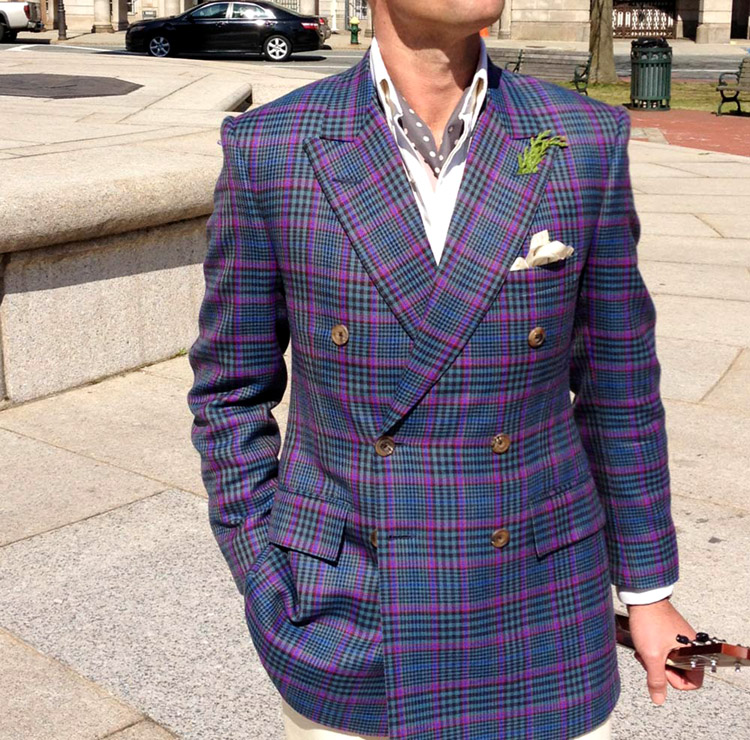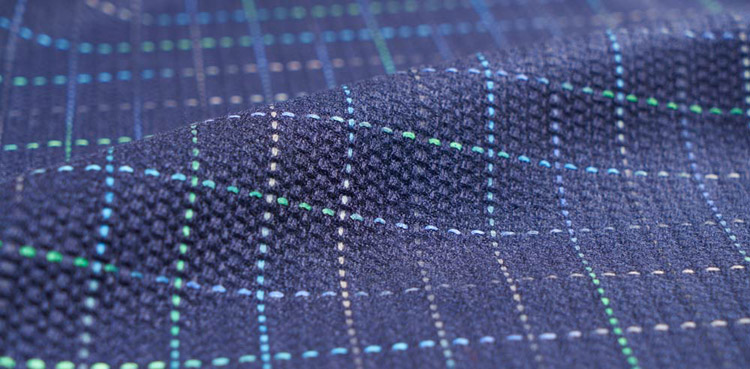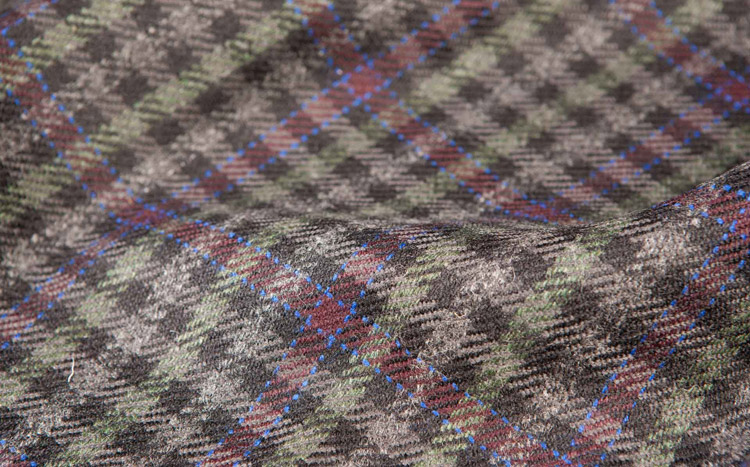 Sporting Lumatwill Cloth Collection
The underlying ethos of  Dashing is to combine technology to traditional tweeds as the cloth transits to an urban environment. One of the first ways they achieved this is in their Lumatwill range of reflective tweeds. Fine 3M high tech yarns coated in light reflecting micro beads are interwoven with Merino wools in the Scottish looms. The resulting cloth feels and behaves like wool suiting yet has fabulous reflective qualities at night. Designed with cycling in mind the cloths have been used in numerous products from shoes, bags and caps to dog coats.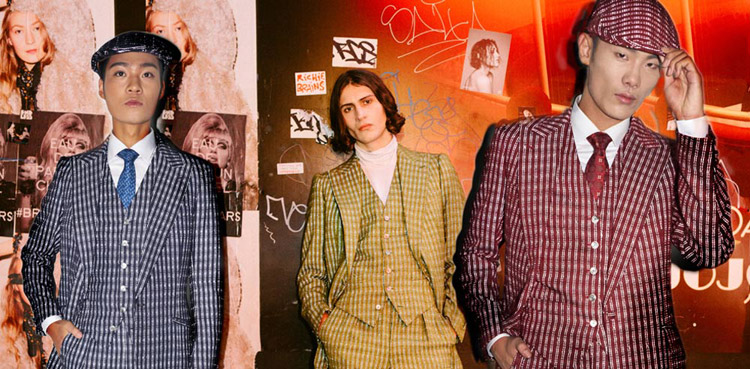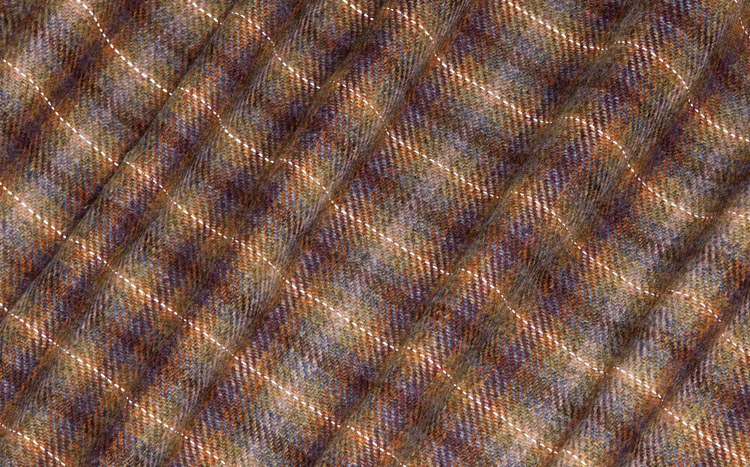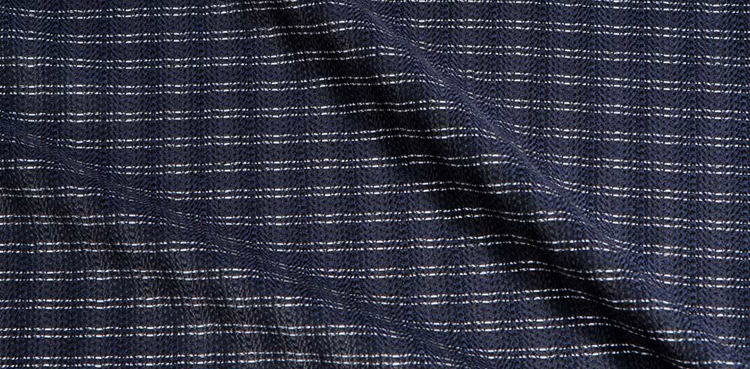 Exploratory Structure Cloth Collection
Dashing is always working towards the new, aiming to bring back variety to woven textiles for menswear. From their weave design studio in East London they are constantly experimenting with new yarns, weaving them alongside wools and pioneering new exploratory structures using yarns sourced globally. The brand has woven rubber yarns in a honeycomb structure with fine Merino wool, linens with lurex and silks in distorted herringbones, the combinations are endless and the findings fascinating.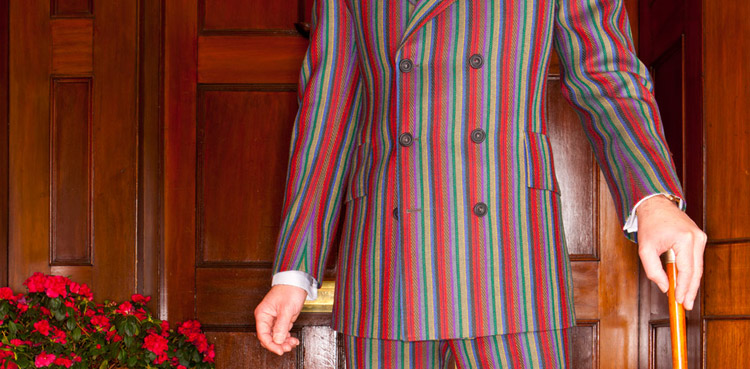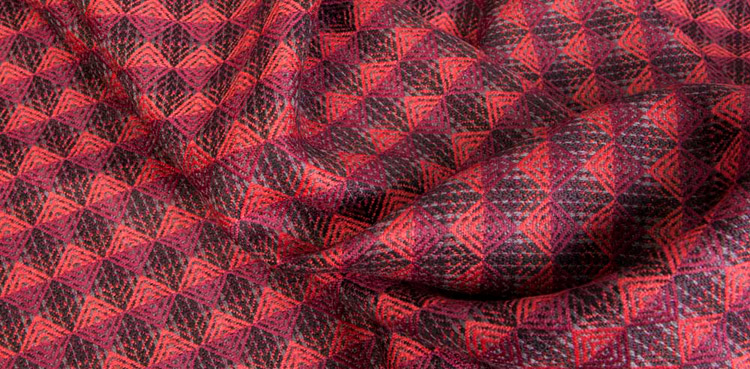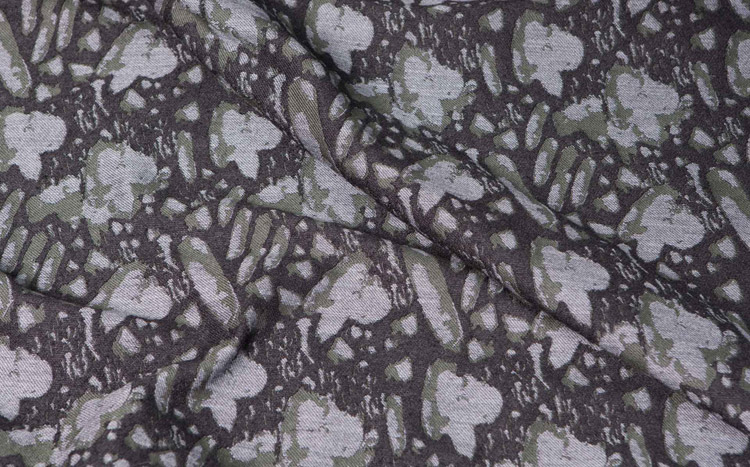 Summer Weights Cloth Collection
Interestingly, wool often associated as a winter fabric is very well suited to wearing during the British summer. Cricket flannels woven in fine wools have long been the stable wear for the warmer months and our fine weight designs in wools, silks and linens make up into impeccably hanging summer suits. As spinning technology improves and yarns become finer, Dashing summer weight cloth are always in demand.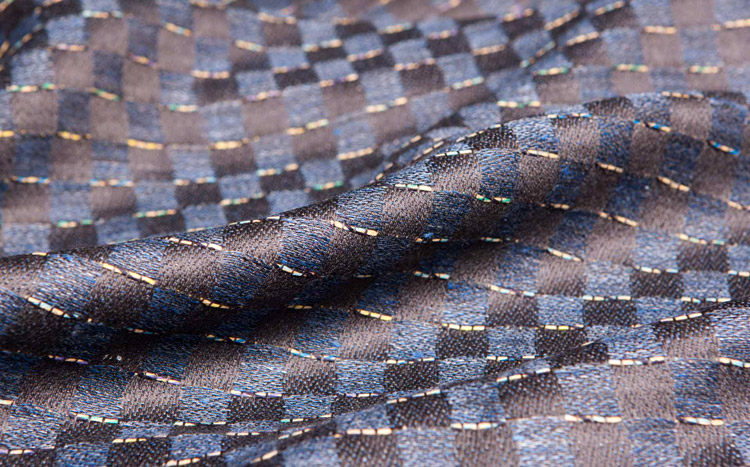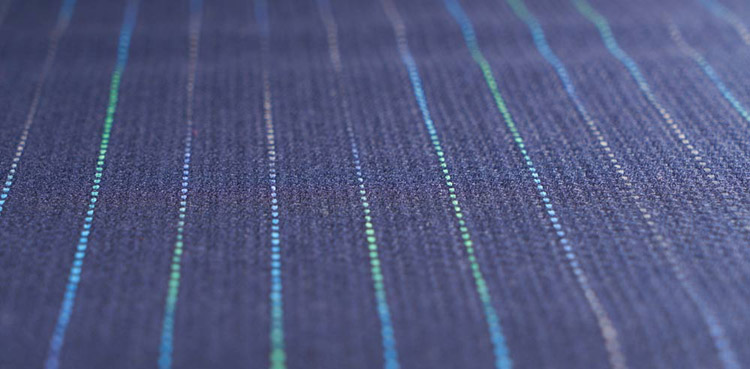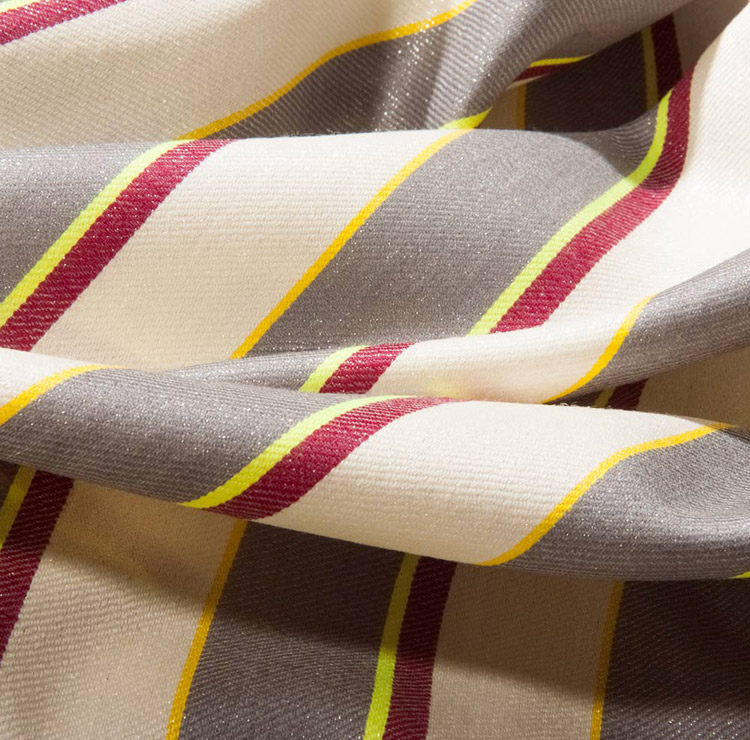 End of Rolls Cloth Collection
Dashing Tweeds weaves their original designs in small runs some of which sell faster than others, however when it comes to reweaving a design there can be very small batch changes in color and texture. With this in mind they sell the end pieces of rolls at a discount - you can find them at brand's website.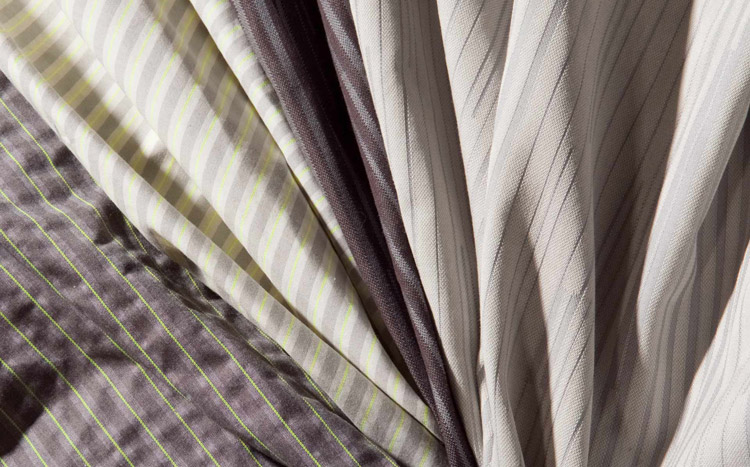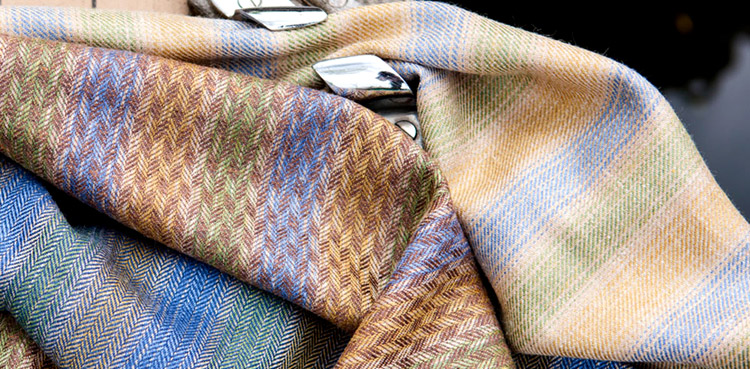 Photos and Information: www.dashingtweeds.co.uk


Hits: 5125 | Leave a comment