Olivier Rousteing - Balmain Creative Director
Olivier Rousteing is a French fashion designer born in Bordeaux, France, in 1986. He grew up in his birth town and later moved to Paris to study at ESMOD (Ecole Supérieure des Arts et Techniques de la Mode).
After graduation Olivier began his career as a designer at Roberto Cavalli, where he became the head of the label's womenswear division.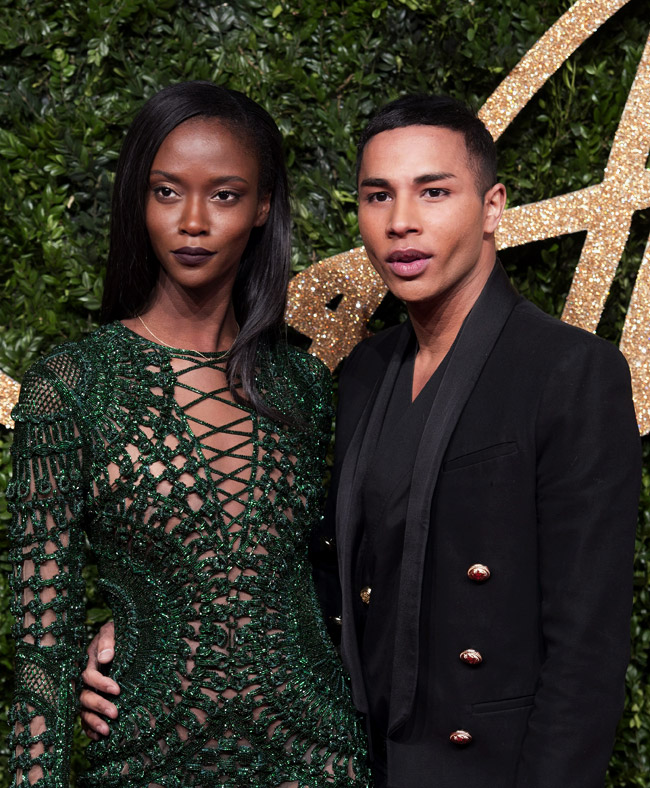 Olivier Rousteing and US model Riley Montana arrive at the annual British Fashion Awards,
London, UK, November 2015

Rousteing joined Balmain in 2009. In 2011, at age of 25, he replaced Christophe Decarnin as the creative director of the brand, gaining full control of the production of both the men's and women's read-to-wear lines.
Olivier oriented Balmain 'towards the finer aspects of French couture' and covered it with some Asian influence (Asia comprises a huge part of the brand's buyers). The designer obviously knows that the key to success for every brand is its ability to adapt and this allowed him to establish Balmain as one of the leading names in high fashion.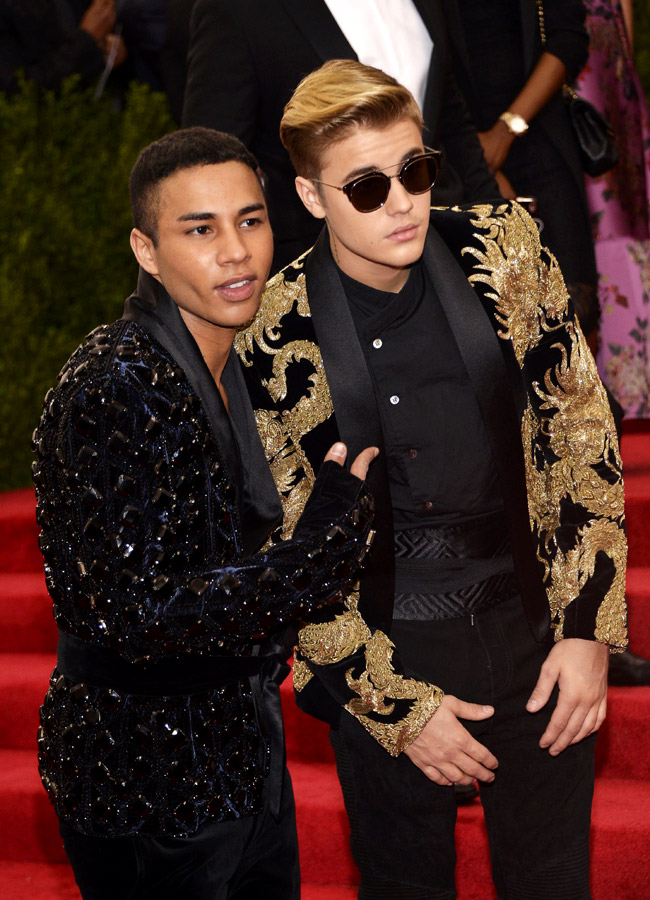 Olivier Rousteing and Canadian singer Justin Bieber arrive for the 2015 Anna Wintour Costume Center Gala,
New York, NY, USA, May 2015

Since his arrival, the company's income raised with 15-20% and 40% of the total revenue comes from menswear.
The label also attracted 1.3 million followers on Instagram, which makes it the first French label to have passed the million-follower plateau. This is due to Olivier's understanding of the importance of maintaining relationships with celebrities like Kim Kardashian, Kanye West, Rihanna, Beyonce, etc., who inspire consumer purchases.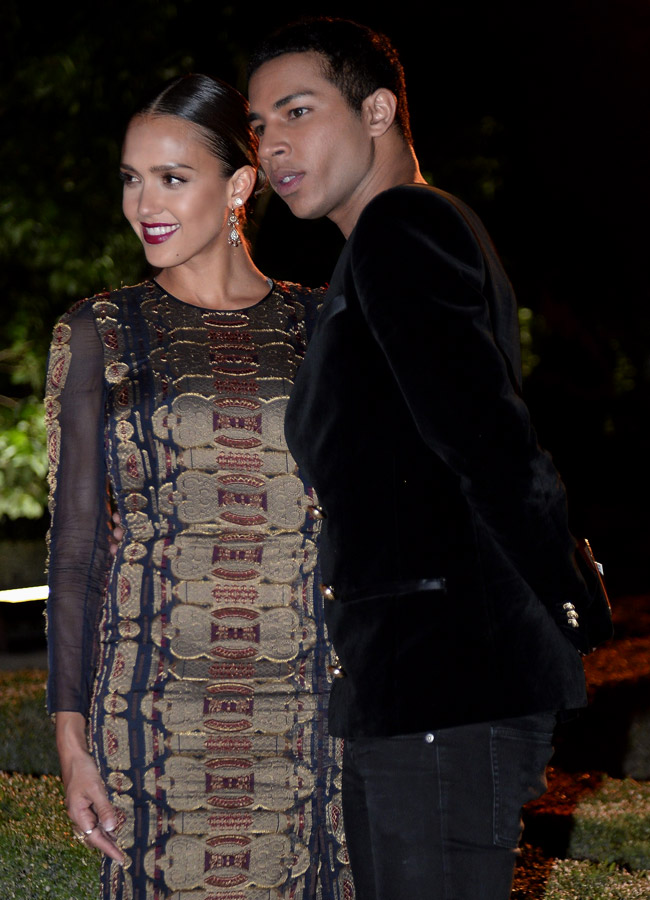 Olivier Rousteing and US actress Jessica Alba arrive for the launch party of the Tory Burch company's
Paris flagship store during the Haute Couture Fashion Week, Paris, France, July 2015


Photos: © EPA


Hits: 8892 | Leave a comment