Vicuña - the finest fibre by Loro Piana
Loro Piana is an Italian clothing company specialised in high-end, luxury cashmere and wool products and vicuña is the rarest, finest animal fibre in the world with a diameter of only 12.5-13 micron.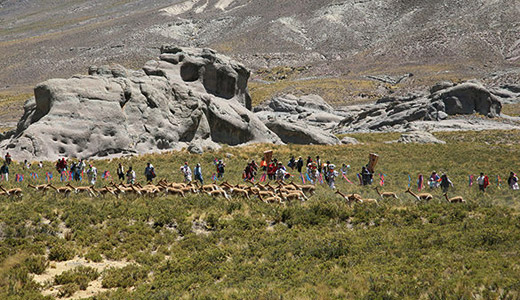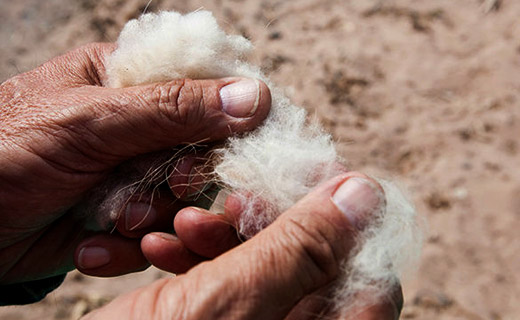 Each Vicuña - a small member of the camel family that lives wild in the Andes - produces only 120-150 grams of fiber every two years, so the fleece of 35 vicuñas are needed to create a single overcoat. The Vicuñas are known as the 'Queens of the Andes' for their grace and lithe.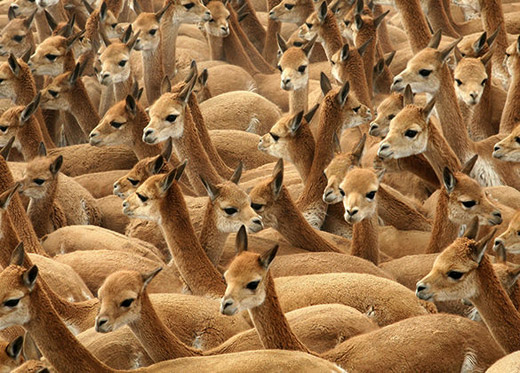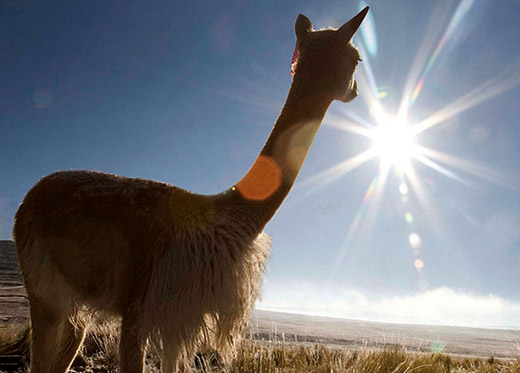 The animals have always been deeply respected by the Incas who believe vicuñas possess supernatural powers. In the days of the Incas the fibre was only gathered once every four years, following a precise ritual which was held at the end of the Summer: the Chakku.
In Peru the fleeces are still harvested according to the ancient traditions of the Chakku. Hundreds of men and women gather on the mountain plateaus to celebrate this special day with traditional dances and songs. Holding a rope that is more than 2,000 metres long, decorated with colorful pennants and streamers, they surround the vicuñas and herd them into the shearing pens.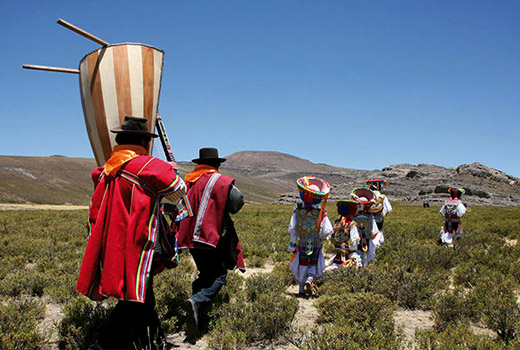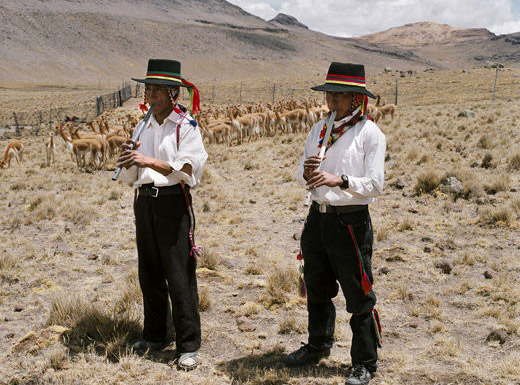 Loro Piana began working actively in Peru in the 1980s to 'safeguard the fibre of the gods' and in 2008 established the 'Reserva Dr. Franco Loro Piana', Peru's first private nature reserve. In just five years the number of animals in the reserve has doubled. In 2013 Loro Piana ventured into Catamarca province in North East Argentina, purchasing the majority share in a company that has permission to shear the vicuñas that live wild in the area it owns the rights to.
Today Loro Piana is considered the world's number one processor of vicuña.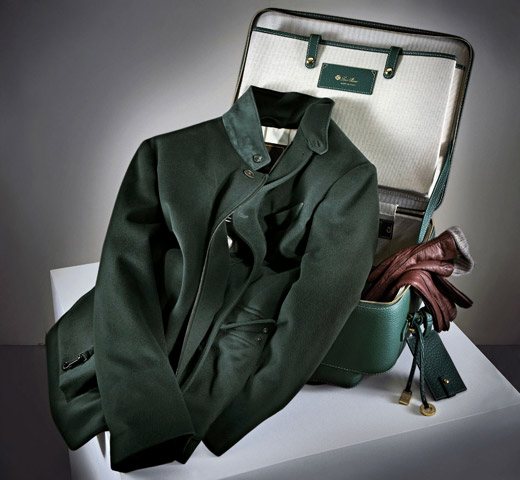 See also: Loro Piana Men's Fabrics Fall/Winter 2015: Wool takes center stage


Hits: 798 | Leave a comment