Savile Row Bespoke Association
Savile Row is a street in central London famous for its handmade bespoke men's suits. Annually, between 6,000 to 7,000 suits are made in and around the Savile Row area. Many statesmen and celebrities - from Winston Churchill to the Duke of Wellington, and from Fred Astaire to Elton John - have been Savile Row's regular customers.
Savile Row Bespoke Association (SRBA) was founded in 2004 by an alliance of five fashion houses - H. Huntsman & Sons, Gieves & Hawkes, Anderson & Sheppard, Henry Poole & Co. and Dege & Skinner.
Today the Association has 16 member houses, which main aim is 'to safeguard Savile Row's unique bespoke standards, to protect and champion this understanding of bespoke tailoring and to promote the ingenious craftsmen that comprise the community of Savile Row'.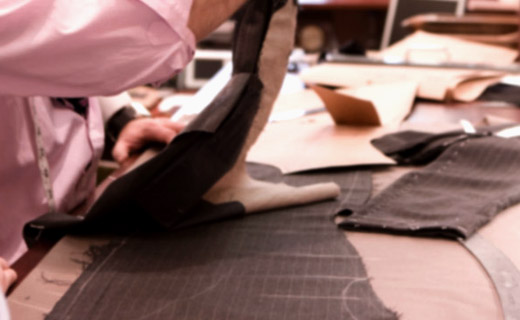 Some of the requirements that must be covered by members include: every member must offer the customer a choice of at least 2,000 cloths; jacket foreparts must be entirely hand canvassed, buttonholes sewn, sleeves attached and linings felled all by hand; all garments must be constructed within a one hundred yard radius of Savile Row; produce all bespoke garments from an individually cut paper pattern that has been made by a Master Cutter; typically create a two-piece suit with at least 50 hours of hand work.

Twice a year, the SRBA organizes a Savile Row bespoke showcase during London Collections: Men, as well as a number of other specialist exhibitions to promote 'Savile Row's continued relevance as an epicenter of modern, luxurious men's style'.

The Association works also on helping the young generation of tailors to master the craft, offering apprentices programs (from 2 to 6 years long).


For more information: savilerowbespoke.com


Hits: 4875 | Leave a comment