Première Vision Paris presents Autumn-Winter 2016/2017 and Spring-Summer 2017 fashion trends
For 3 days,  twice a year (in February and September), at Paris-Nord Villepinte, the six major industries (Yarns, Fabrics , Leather , Designs , Accessories, Manufacturing) supplying materials and services to the global fashion industry  come together in Paris, presenting forward-looking fashion information.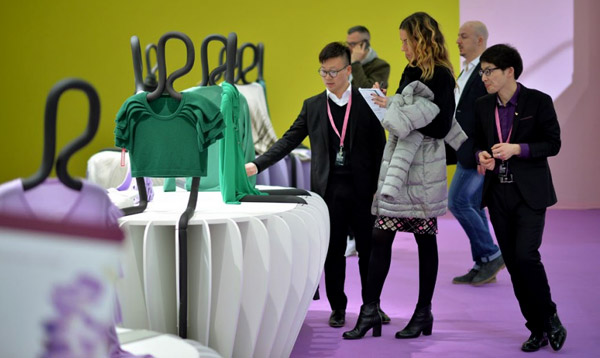 What to expect from this year's September edition of Première Vision Paris - held September 15-17, 2015?
In September, the global event for fashion professionals presents the fashion information and seasonal directions of its 6 shows in 16 forums, over more than 5,000m2 of dedicated areas. These showcase the exhibitors' most creative and innovative products, selected by the Première Vision fashion team.


Première Vision Fabrics presents a season in three themes - visionary, sensitive and strong-minded - marked by adventure and the future, the sensory and the sensual, fully assumed and advocating a passionate rigour in the creativity and design of collection.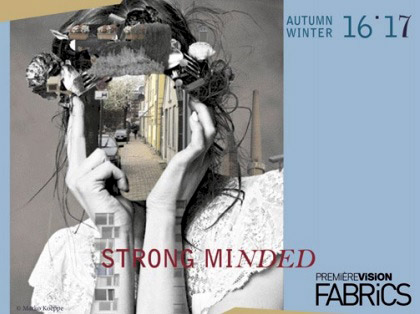 Knitwear Solutions: For Autumn-Winter 2016/2017, creative flatbed knits are inspired by hairdos, inviting us to envision clothing as elaborately styled tresses. Forms and stitch-plays are figured like braids. They evoke curls and locks of hair - from wellcoiffed to totally tangled.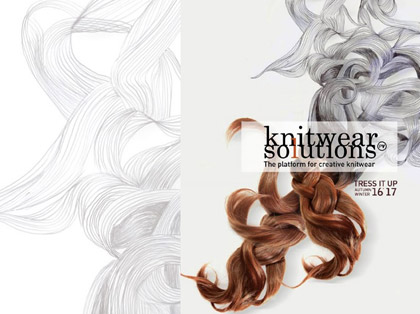 Première Vision Leather: Be Dazzled. In the world of leathers and furs, this is the concept chosen to embody Autumn-Winter 2016/2017, conjuring up the wonder, surprise and magic of light. The season is built around a strange complicity between Nature, our muse, and Technology, her canvas. A complicity expressed this season in five stories, ranging from poetry to hyper reality.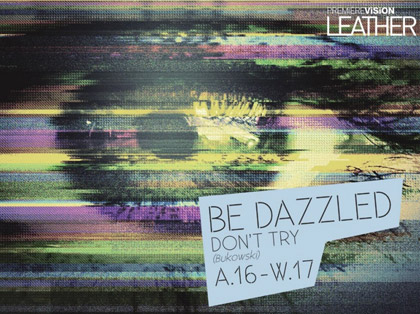 Première Vision Designs: This season is about taking risks, trying out new techniques, getting closer to one's opposites. Autumn-Winter 2016/2017 initiates encounters between faraway lands and bygone eras, between serious moods and tender joys, between grey pencils and luminous projections.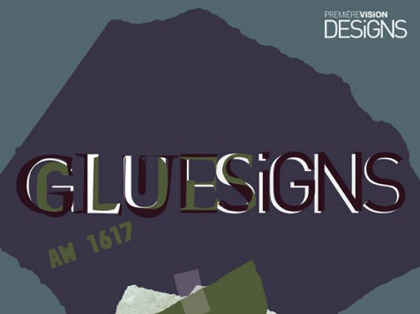 Première Vision Accessories: Accessories for Autumn-Winter 2016/2017 have jumped onto the trampoline of imagination and are bouncing from idea to idea. At each creative impact the effects grow stronger, multiplying and generating a wealth of new applications. Movements which make reality richer, more surprising, more unexpected and more beautiful.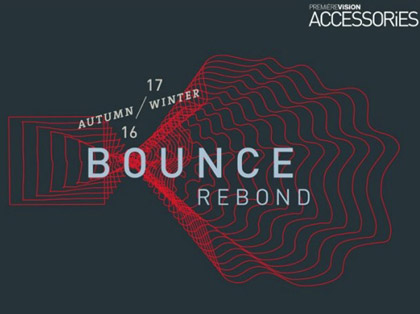 Première Vision Yarns reveals fashion trends for Spring-Summer 2017!
For Spring-Summer 2017, yarn refinement is expressed through plays on compositions, textures, opacity and paleness. The diaphanous lightness of extra-fine fibres is revealed through contrasts with decidedly natural looking plant fibres. Spun yarns and smooth or textured filaments are combined to give bloom to textiles with an evanescent appearance, and ephemeral handles.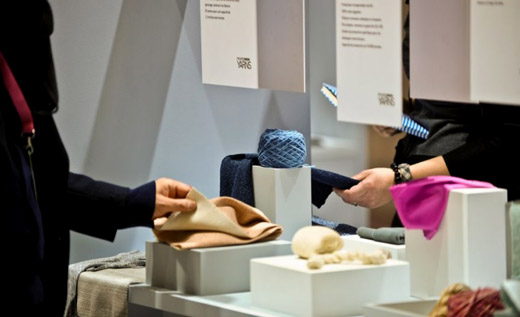 For more information: premierevision.com


Hits: 10096 | Leave a comment