Valentino Spring-Summer 2016 menswear collection
Traveling in style, accompanied by an ever-changing soundtrack, adopting other cultures and worlds as a tool for writing one's personal story through clothing is the journey that Maria Grazia Chiuri and Pierpaolo Piccioli have embarked on for Valentino Men's Spring-Summer 2016 collection, presented on June 24, 2015 in France during the Paris Men's Fashion Week (June 24-28, 2015). The result focuses on the man and his inalienable individuality.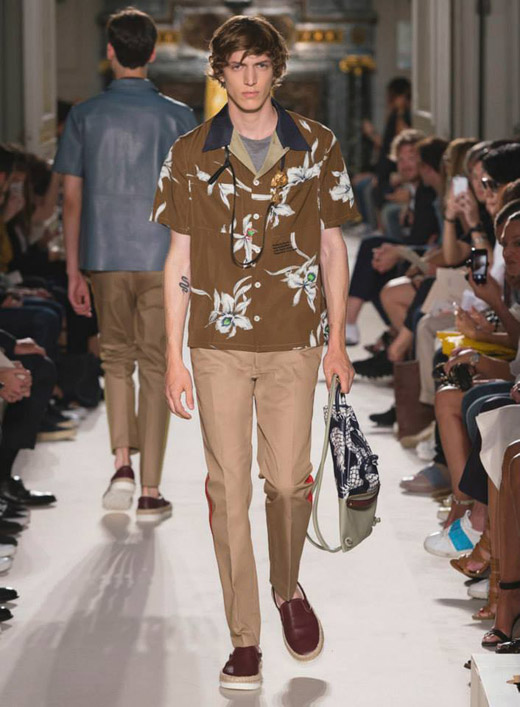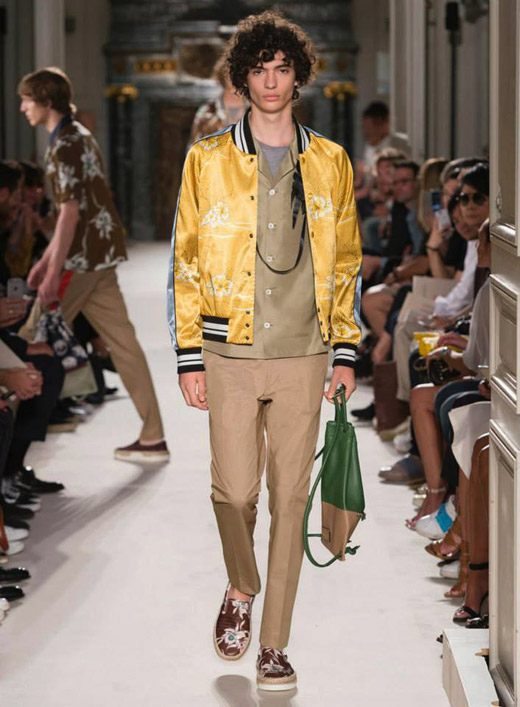 Suggestions, recollections and references overlap in this multicultural style concept. Five-pocket jeans have heat-bonded seams and Hawaiian shirts use the thermal printing process.
Souvenir jackets, with textures and decorations, become pages of a thrilling diary to be worn. Surfaces come to life like stories told and songs sung: they teem with imaginary animals, beading, and floral prints.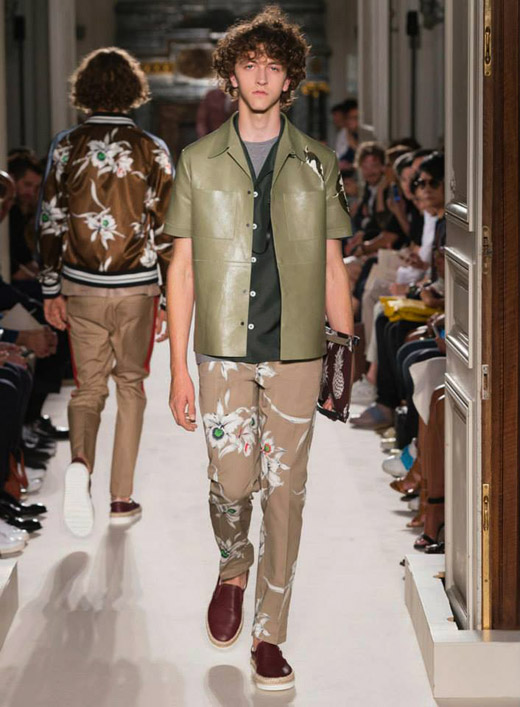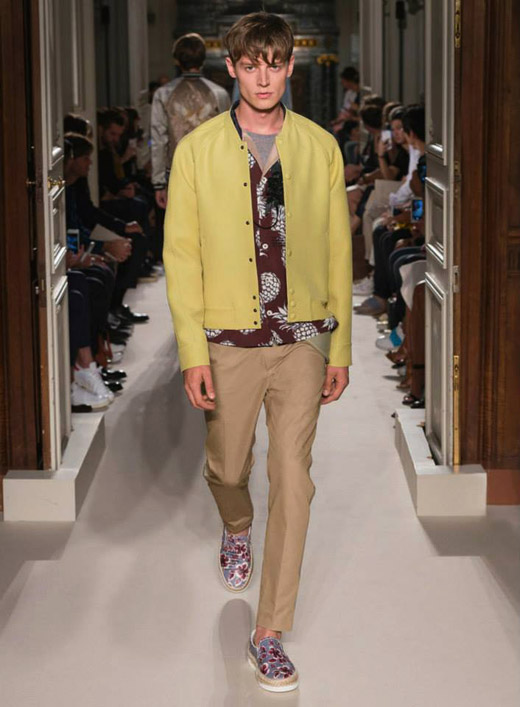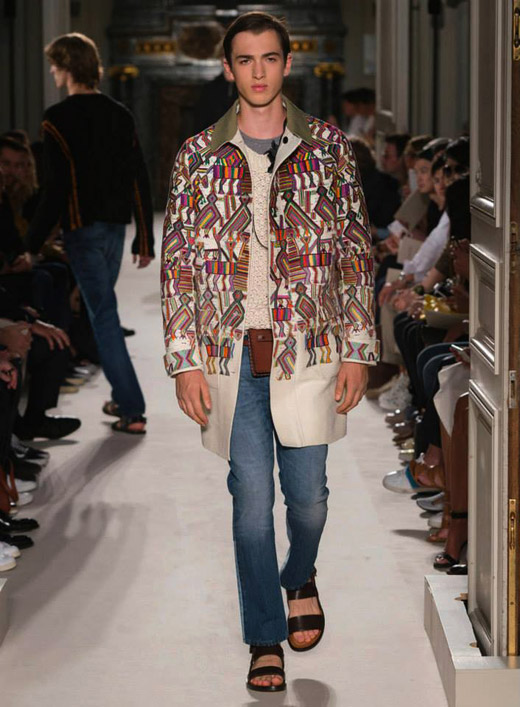 Denim - the textile of choice for contemporary storytelling, a democratic material able to adapt to everyone's body and life - is given a couture interpretation.
Pieces are freely combined and never defined: the punk rocker trench coat is paired up with the Hawaiian lei made with leather laces and denim jeans with a Japanese vibe. The jumpsuit and fanny pack introduce a note of unconventional practicality. Slip-ons turn into espadrilles, sneakers are embroidered, and guitar straps embellish shoes and backpacks.
Authentic, masculine colors - ranging from black to military green, blue and beige - are always interrupted by textured patches and embellishments that express a concept full of intuition, instinct, and emotion.

Enjoy: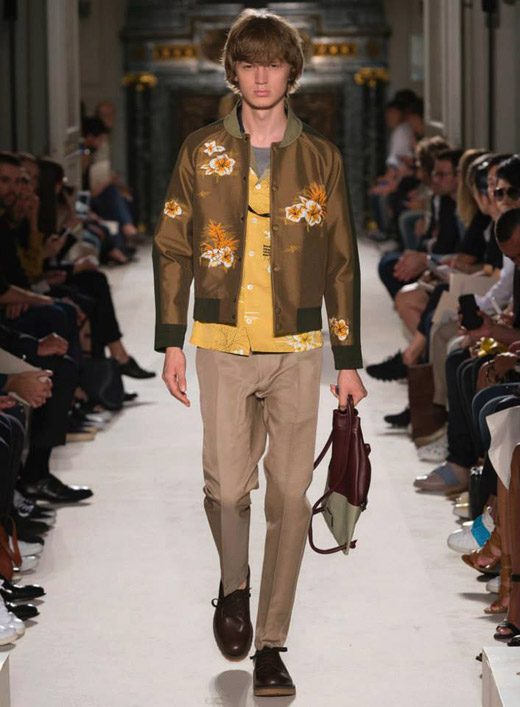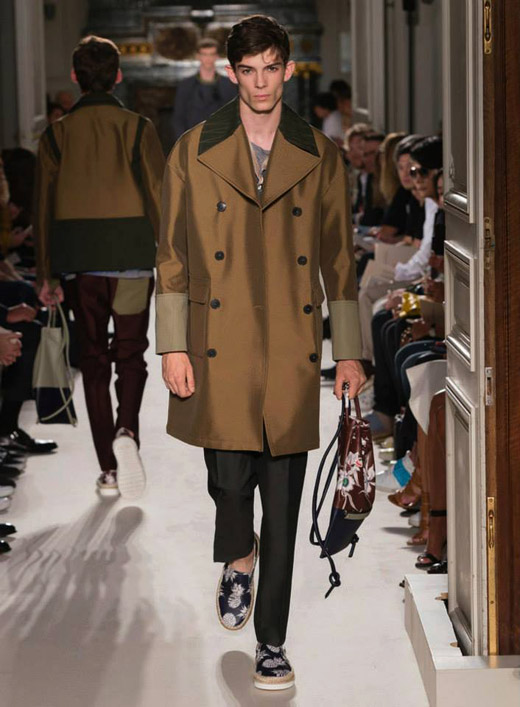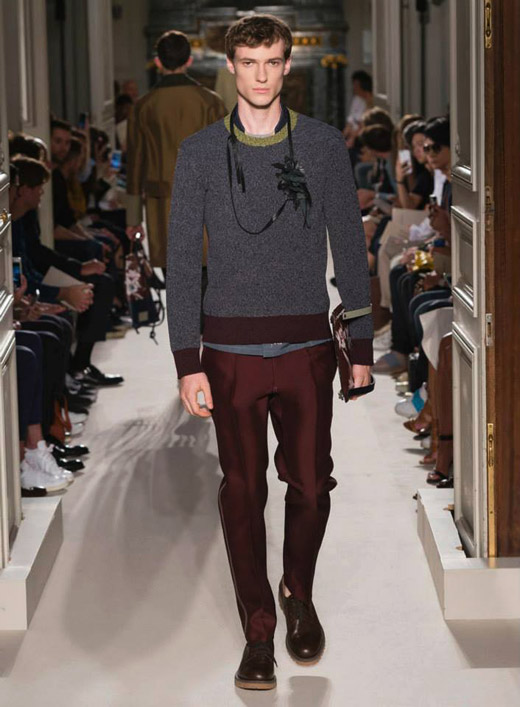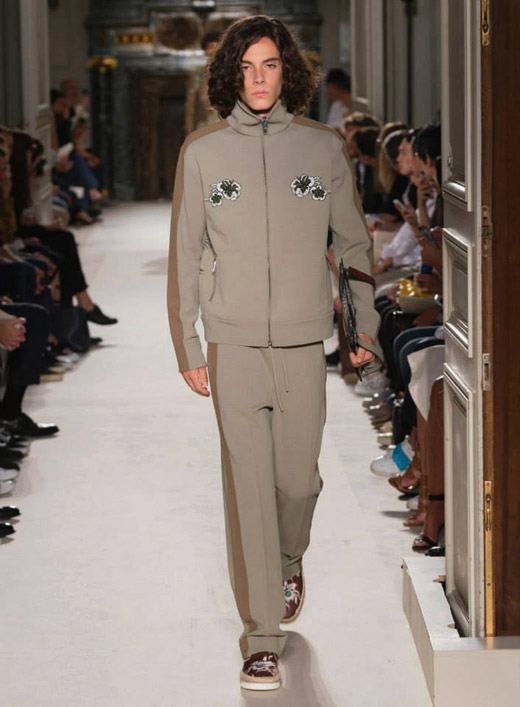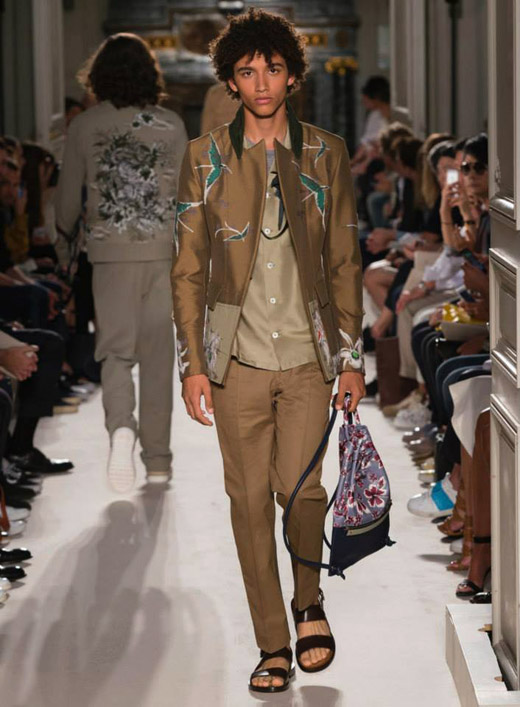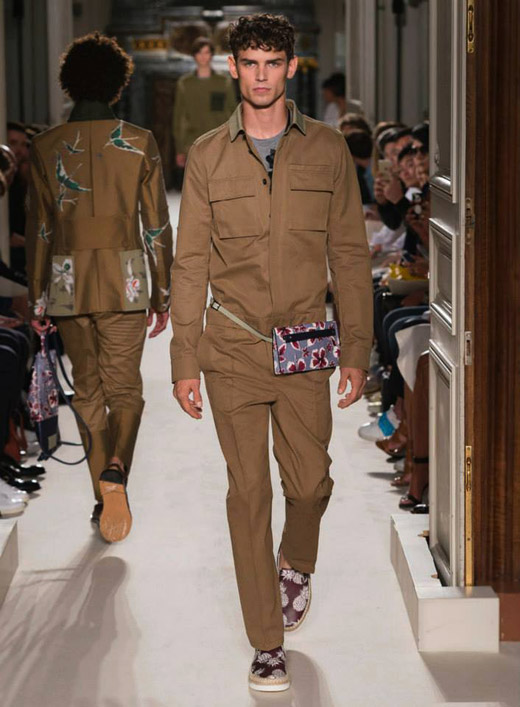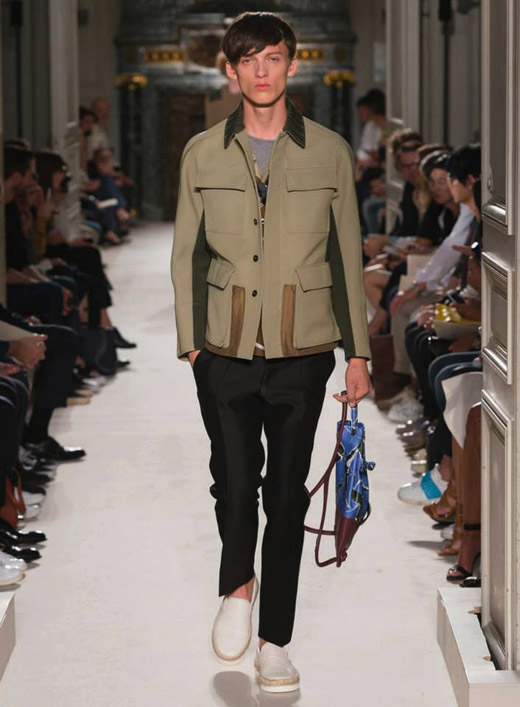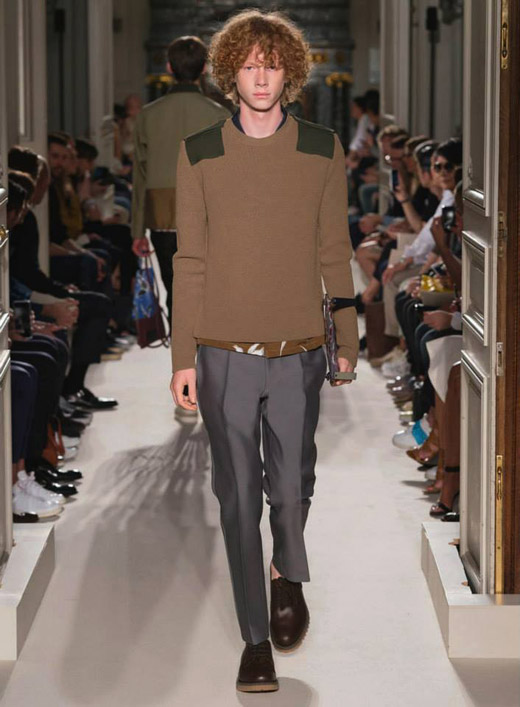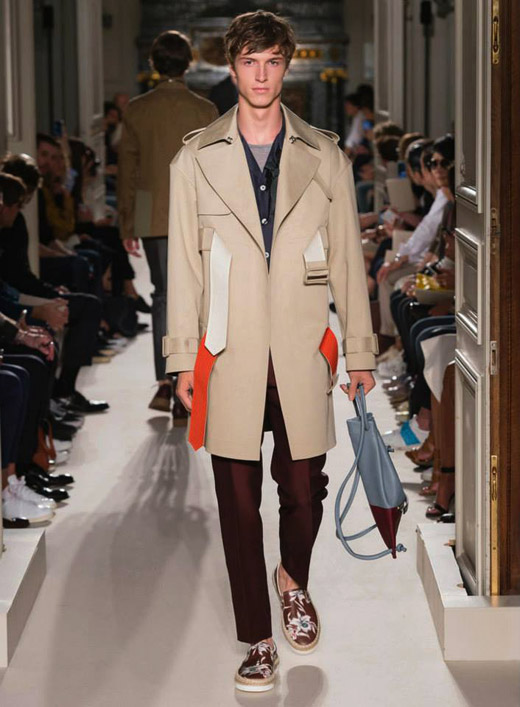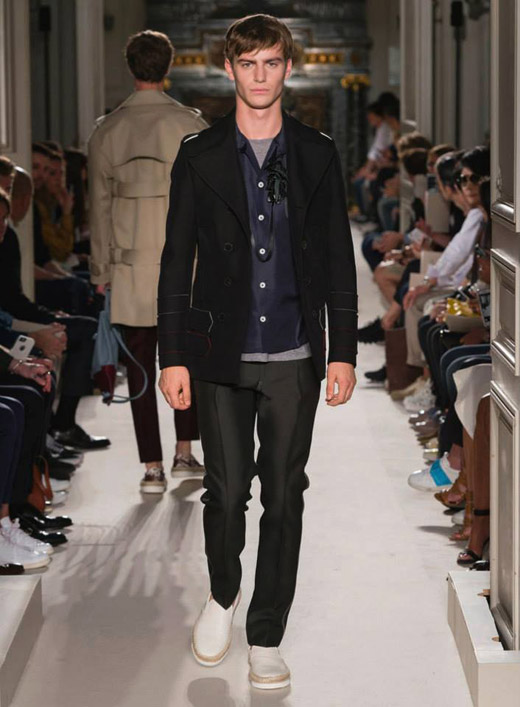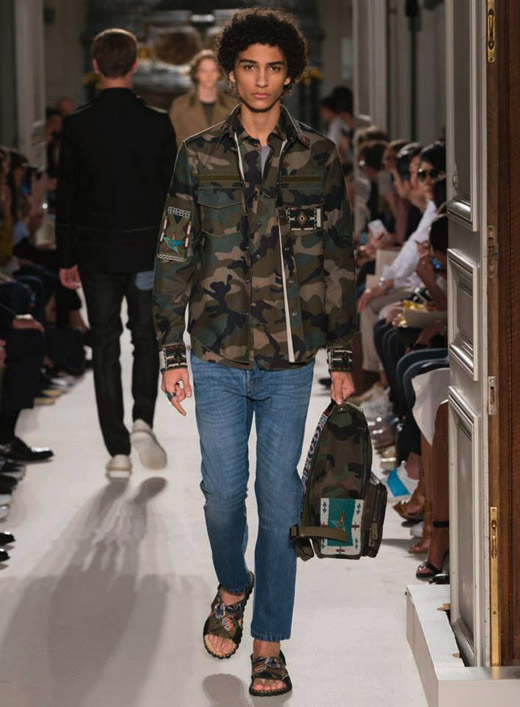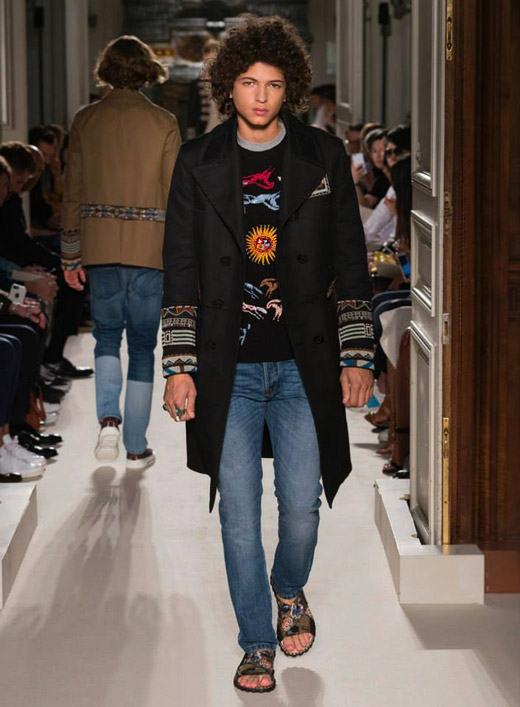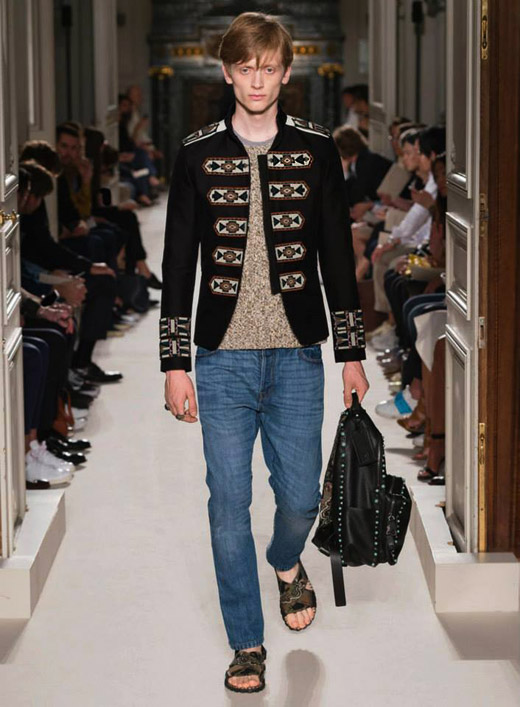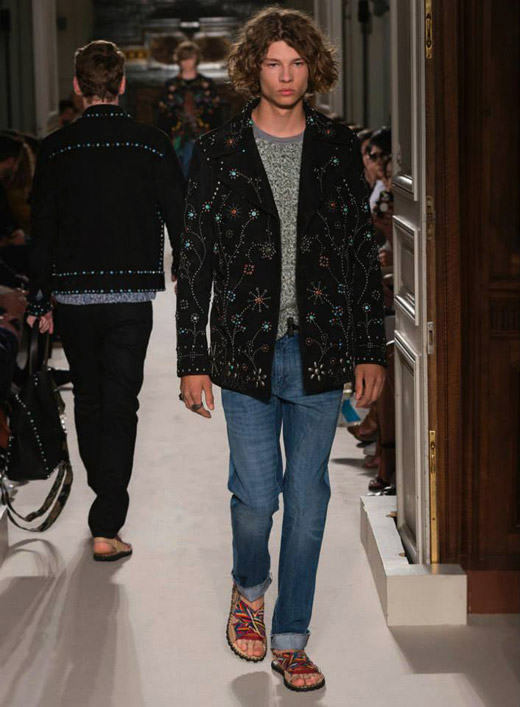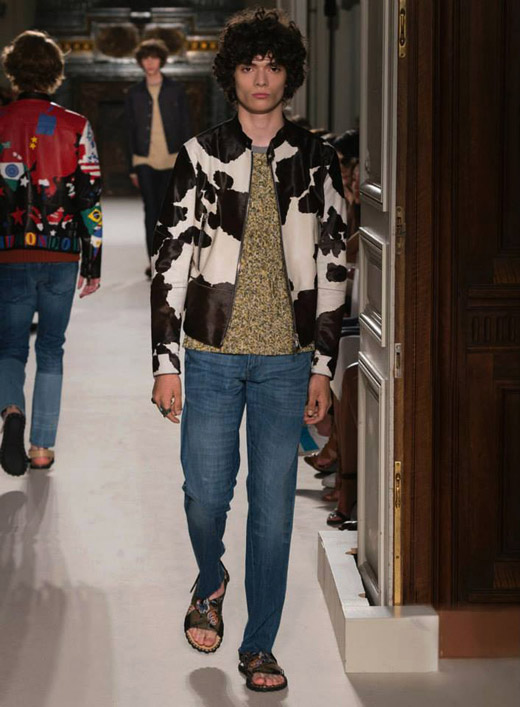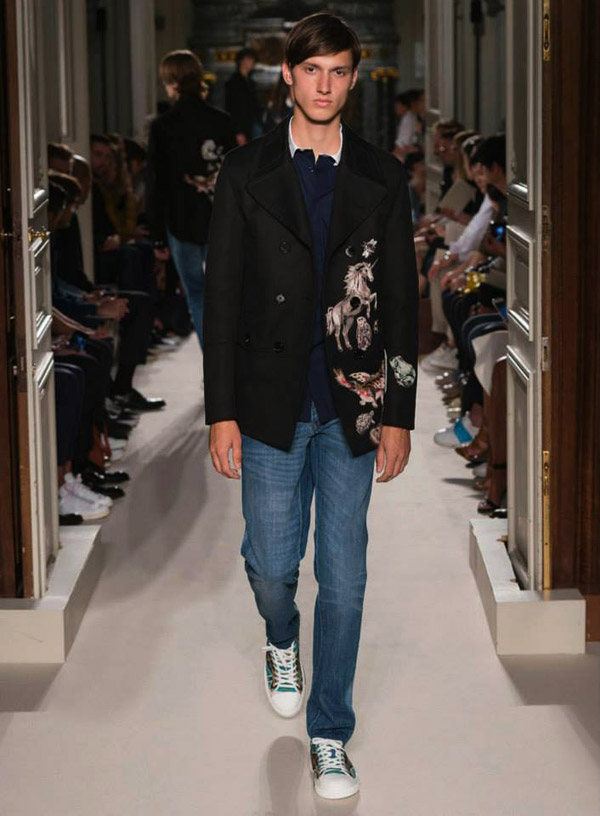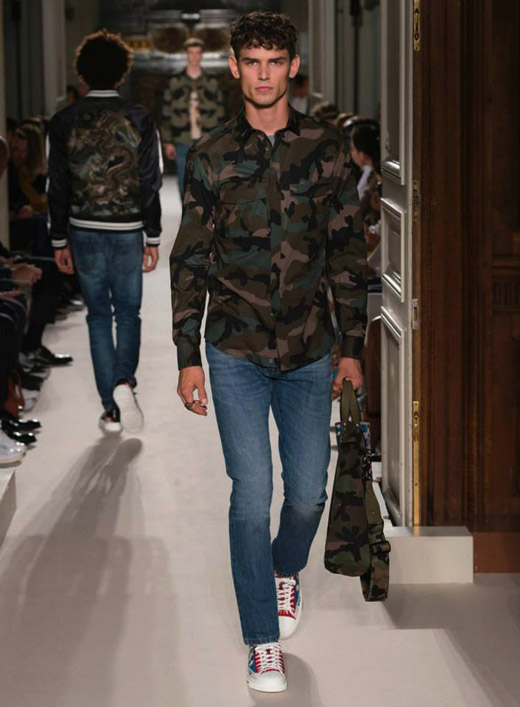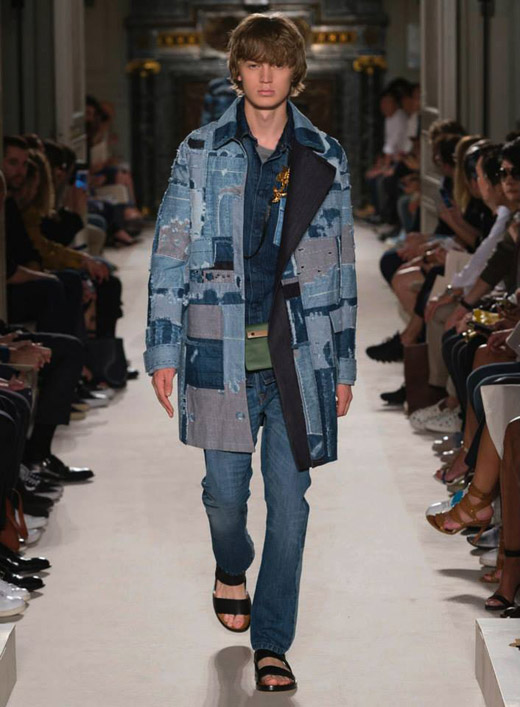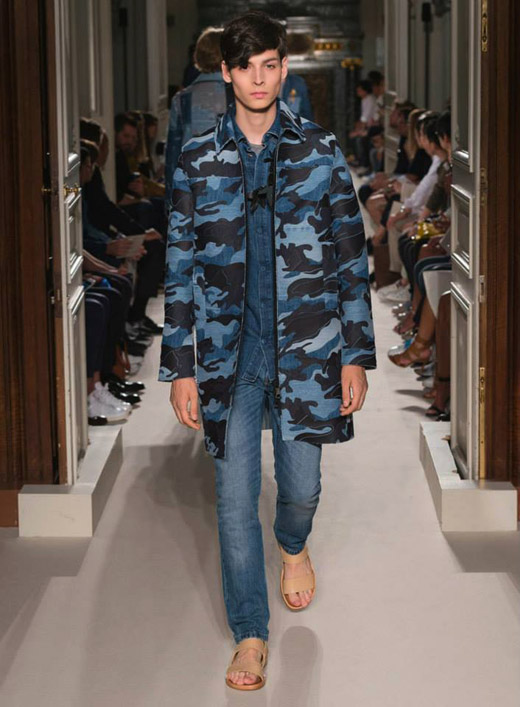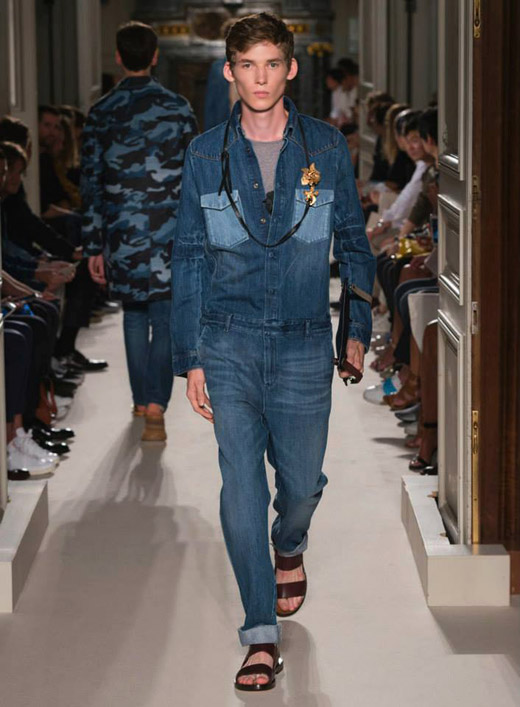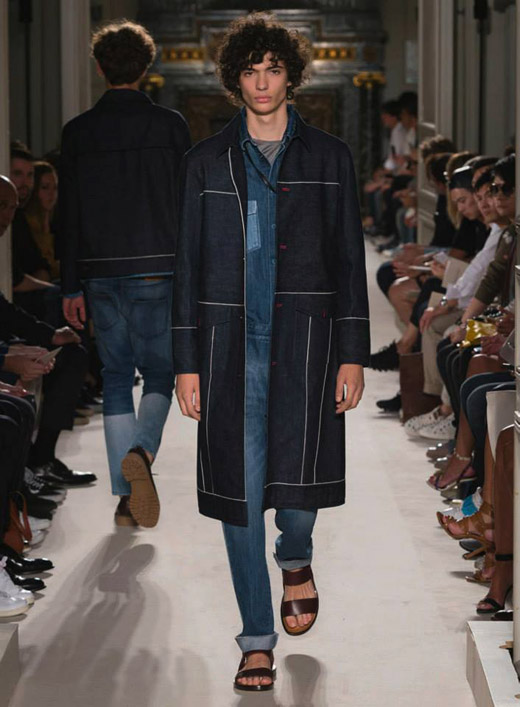 Photos & Information: valentino.com


Hits: 8368 | Leave a comment