Tag: boucle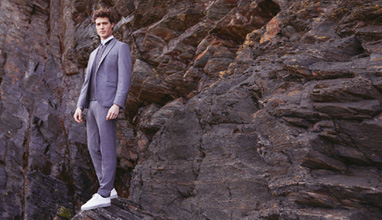 Menswear collections
The deepening, immersive relationship between man and nature is a cultural and creative trend which has served as their inspiration for Autumn/Winter 2018. The latest collection balances the rugged textures and colours of the natural world with the clean lines of modern design to create a unique and well considered collection for the new season.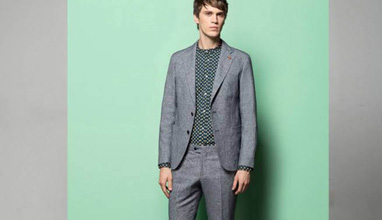 Menswear collections
Manuel Ritz presented his latest collection for Spring/Summer 2018. Relaxed silhouettes and nomad-style looks, alongside sportswear elements with a hand-crafted yet technical flavour, outline a new concept of comfort. The new organic trend, Biophilia, leads the way. Key garments are the destructured jackets in "molten" effect wool, wool overchecks, fused micro-textures, boucle pinstripes, blousons in wool or coarse-look cotton matched with soft trousers in jersey, wool or boucle wool flannel. The focus is on limited edition textures: Winter Garden, all-over flowers in cool shades, warmed with a touch of red.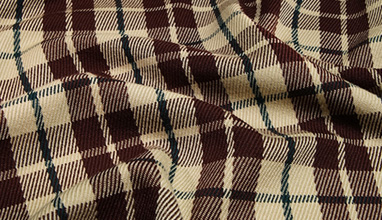 Menswear fabrics
Coats look to be less bulky, and jackets sturdier. Everything is cosy comfort or rigorously structured; outerwear grows more radical. Hijacked classics create a play on fantasy from top to bottom.