Premiere Vision Paris presented the highlights in menswear
Coats look to be less bulky, and jackets sturdier. Everything is cosy comfort or rigorously structured; outerwear grows more radical. Hijacked classics create a play on fantasy from top to bottom.
COATS & BLOUSONS
Neat density: slightly hard handles offset by round or soft behaviours, neither brittle nor crispy. Ultra-firmly-set cottons – right up to Duchesse satin, and firm and shiny water-repellent synthetics. Weaves that take no half-measures – either clearly sculpted or ultra-smooth. Bondings that lend substance without thickness. Well-compressed, finer muted knits and compact broadcloths, for protective outer layers without any heaviness.
British obsession: recognizable visuals to be read two ways. Surprising re-appropriations of Prince of Wales, Glen checks and other British powerhouses. From fancy woollens and tweeds to unexpected colourways, oddly cut and pasted or deliberately deformed patterns. Inventive transpositions in knits and fake furs.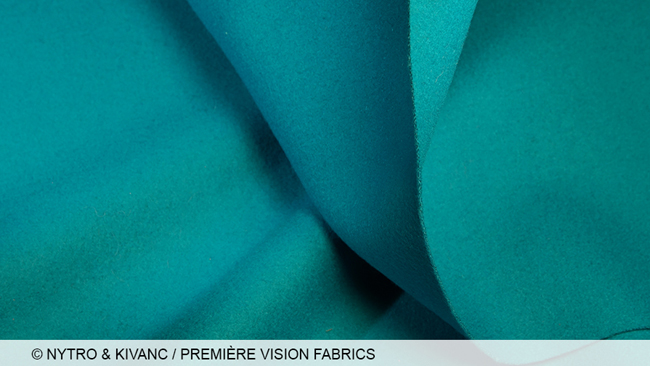 Eccentric assemblies: shearlings and fake furs flee any trace of naturalness! Future short jackets and coats in artificial colours with crazy dishevelled puffs. Hairy fake skins. An updated flight jackets, contrasting bondings, cracked vinyl and soft gummy textiles, surprising denims with sheepskin or velvet interiors. Deceptively classic quiltings and creative needlepunchings for trendy puffers. Padded and warming fancy indigos.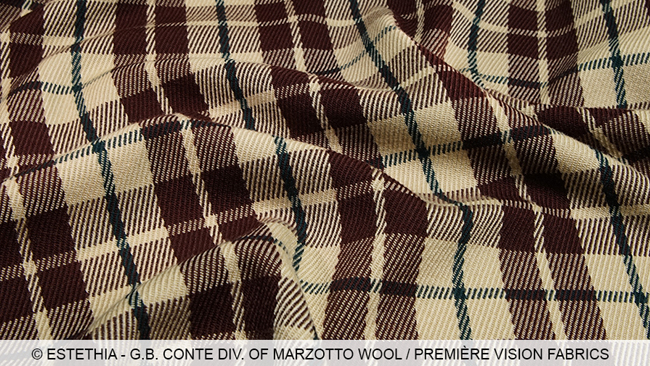 Fluffy clarity: creamy mohairs and boucl?s. Woollens like luxurious waddings, at once boiled and airy. An illusion of rusticity contradicted by the tenderness of handles. Lightweight irregular weaves, ultra-soft textured effects in jacquards, puffy thick yarns, and ultra-cushy, very wide ribbed corduroy.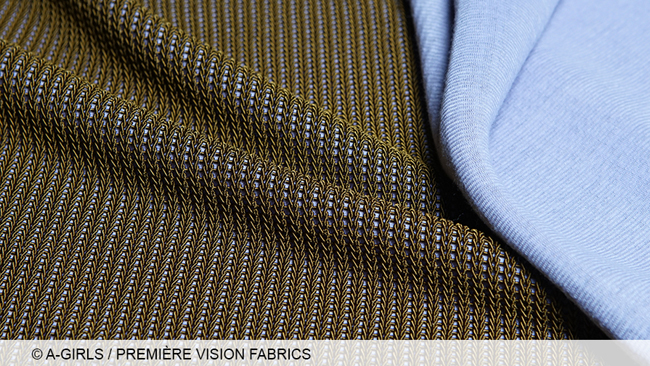 JACKETS AND SUITS
Warm comfort: serious and soft flannels, blurry graphic plaids and stripes for seriously tenderised suits. Washed Shetlands, blown-up, even slightly mishandled wools, visible imperfections and discreetly altered surfaces. The discreet and opulent lustre of smooth velvet for elegant city menswear.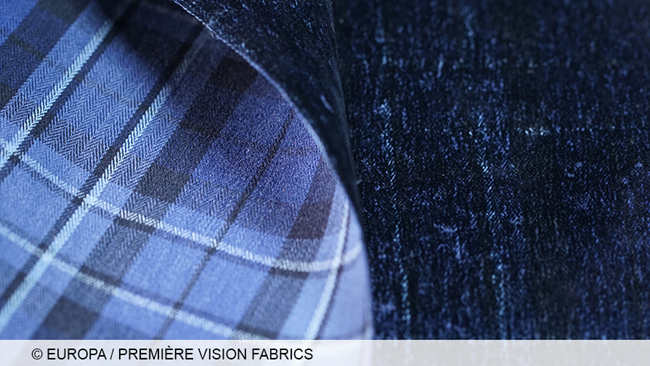 Yarn accidents: micro neps, slubbed irregularity in small doses or rare bouclettes, disruptive fancy yarns. Fine suitings with imperfect windowpane checks and hesitant tennis stripes. Throwns, boucles and knops in rich, colourless blends for a mineral fantasy in menswear and womenswear. Tweed vibrations with blurry "bearded" effects.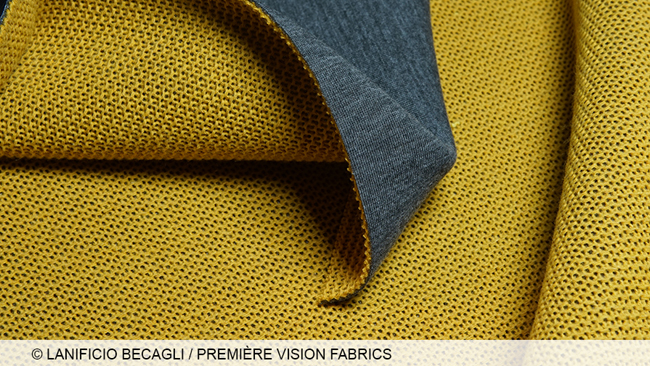 Implacable diagonals: super neat, even a touch rigid, twills and serges in wool or cotton. A modern shine emerges from ultra-smooth yarns and fully-assumed synthetic blends. For uncompromising men's and women's suits, no gender, with strong-shouldered, far from the body volumes. Denims with extra-readable weaves for wide and straight volumes.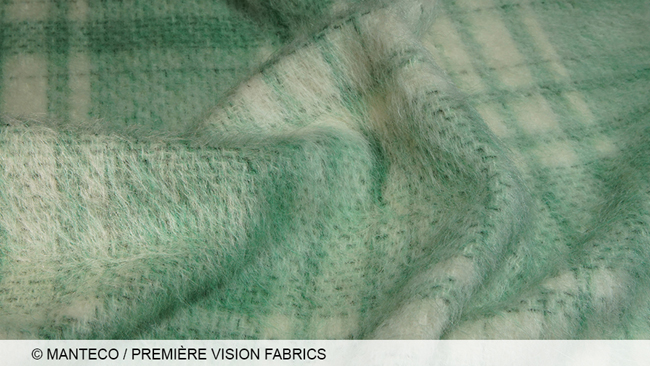 PANTS & ENSEMBLES
Compact and sheathing: stretchy and soft blends, with a synthetic look and feel to follow the body without moulding it. Part compressed scuba and tech Milano, athletic and chic, for malleable and structured clothing.
Velvety softness: never authentic and always surprising! The casual refinement of fine-wale velvets that display floral hues, prints and yarn-dyed checks in half tones or laser-engravings. Generously brushed, flannelette-style cottons and denims. Neat cottony or woolly yarn-dyed with ultra-soft backs. Fine diagonals and sportswear or denim twills, Lyocell blends, finely emerised surfaces.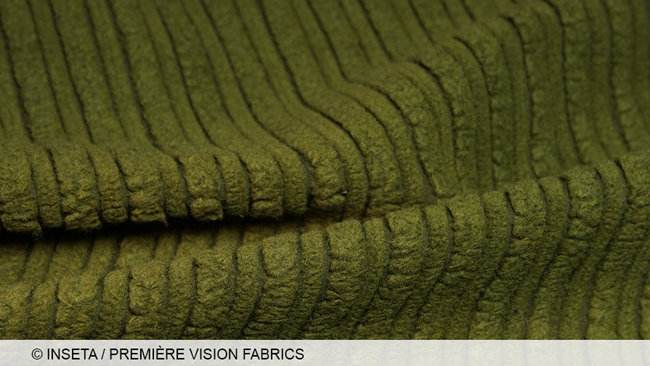 Fleshy fluidity: elegance and extreme femininity in synthetic blends – viscose, cupro, Lyocells and polyamides. Wovens and knits that look alike, all syrupy suppleness, subtly satiny or powdered, enlivened with small surface effects, inspired by sports clothes. A variety of final products, jackets that verge on sweatshirts and pants and skirts like tracksuits.


Hits: 3686 | Leave a comment