The most famous shoemakers that produce custom shoes
The shoes are one of the most important accessory when we talk about style and suits. You should be careful what kind of shoes you wear according to the occasion and the outfit. We are going to present you the most famous shoemakers that produce custom made shoes, made-to-order shoes, bespoke shoes and made-to-measure shoes. The selection is made of masters all over the world.
Joseph Cheaney and Sons - Joseph Cheaney founded the company and moved to the present site in 1896. In 1903 Joseph's sons Arthur and Harold joined the company. In 1930 "Dick" Cheaney, grandson of the founder, joined the company.In 1966 Cheaney won the Queen's Award to industry and was sold to Church and Company. In 2009 Jonathan and William Church bought the company. Their family has been making fine shoes for five generations and they are fully committed to producing the finest footwear entirely made in England.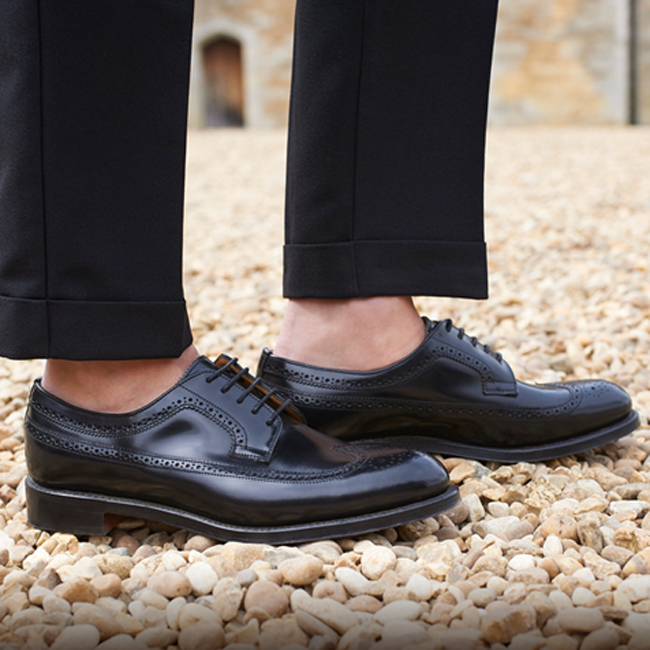 Church's - Each style celebrates a master of British literature and poetry: true artisan wordsmiths such as Dickens, Joyce, Wilde and Defoe. Likewise, these creations are an example of the art of shoe-making expressed through impeccable, contemporary shapes and finishes.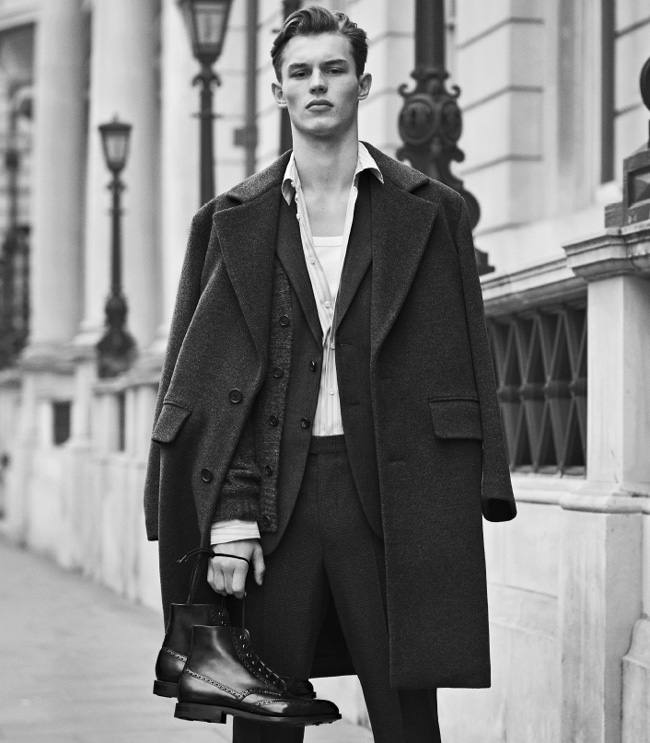 Antonio Meccariello - The Meccariello's clients can choose the type of toe shape they would want, heel shape and height, and the final design of their bespoke shoes. He can offer his clients most leathers from famed tanneries such as Annonay and Du Puuy of France, Freudenberg of Germany, Ilcea of Italy. In addition, I have access to various exotic hides such as crocodile/alligator, lizard, shark, mountain ram, kudu, etc. His service consists of him making a completely personalized last based upon the client's measurements and design inputs (such as toe shape), and then constructing a fully handwelted shoe based on the clients wants.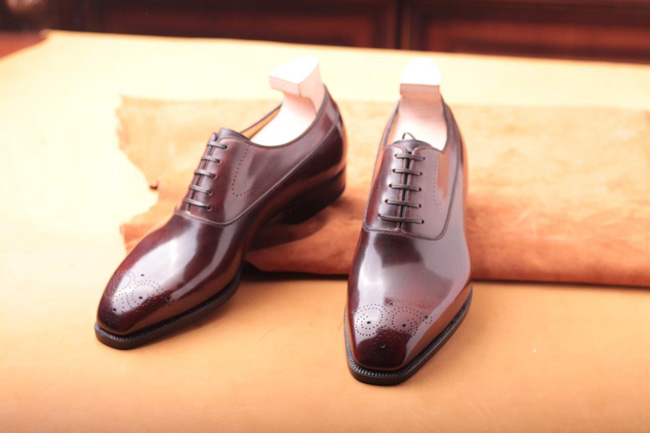 Sansoni - Fatto a Mano su Misura represents the evolution and peak of Santoni's craftsmanship. The experience acquired during forty years of excellence in the art of shoemaking is at the service of the client and of his wishes. The privilege of owning a unique product, specially designed and built according to one's own wishes, expresses the purest sense of Santoni Fatto a Mano su Misura, an exclusive experience.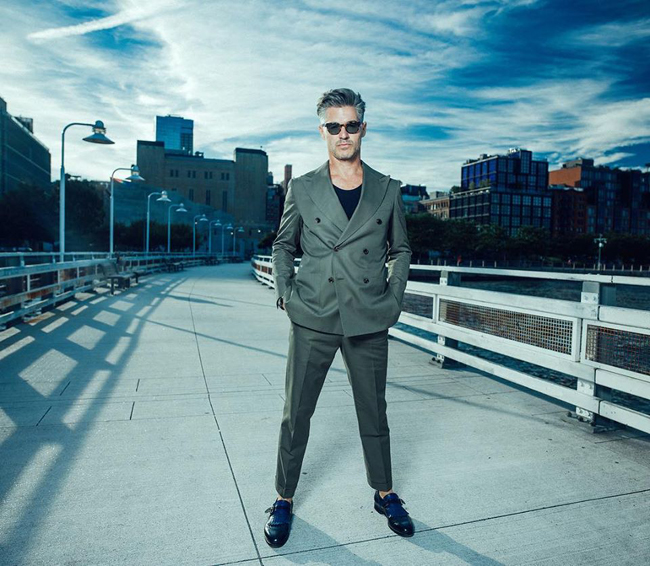 J.M. Weston - J.M. Weston, traditional shoemaker for more than 120 years, enhances and reinterprets classic codes with audacity through the impetus of its Artistic Director Michel Perry. Building on the excellent craftsmanship of its Limoges factory, the brand continues to evolve, reinventing itself without ever compromising its search for timelessness. Each new style, new leather, new detail of manufacturing is conceived in its workshops to enhance the feet of men and women. More than just a shoe, the loafer, derby or oxford shoe become a walking companion, a reflection of an easy-going lifestyle and of resolute elegance.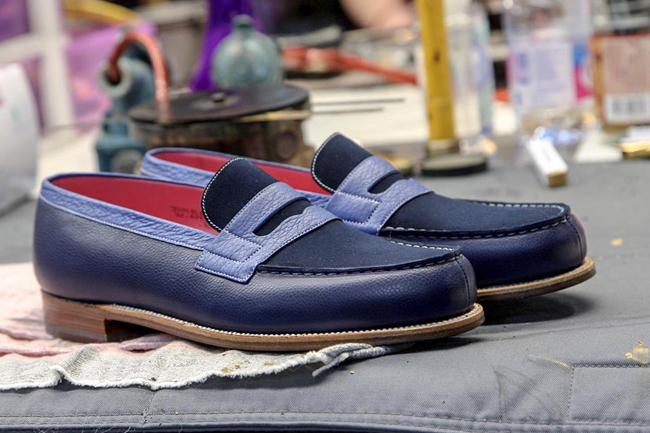 Hiro Yanagimachi - What determines whether you can make beautiful shoes is not your hands or fingers but the spirit that guides your hands and fingers. And the thing that supports this spirit is the feeling the customer will have for the shoes. What is essential is invisible to the eye. Remember that the things that make a shoe truly shine are what comes before it is made and what comes after it is made.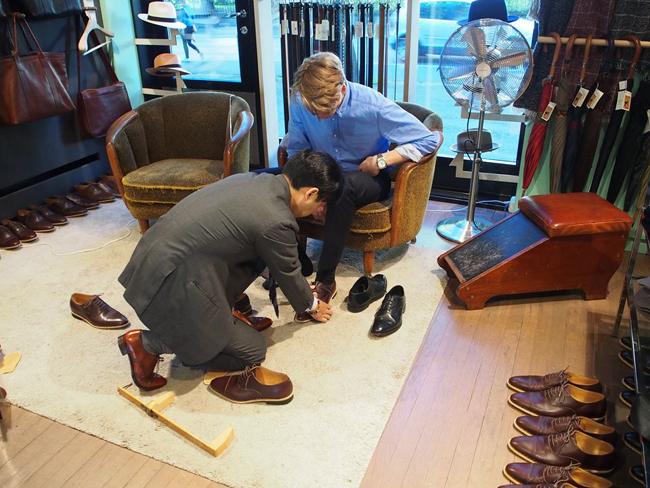 George Cleverley - The George Cleverley name goes back to the late 1800s, and since that time the craft of bespoke shoemaking has hardly changed. The following is a brief summary of the steps involved in the making of a fine pair of handmade shoes. There are basically five stages involved: measuring and last making, pattern cutting and clicking, closing, making, and finishing.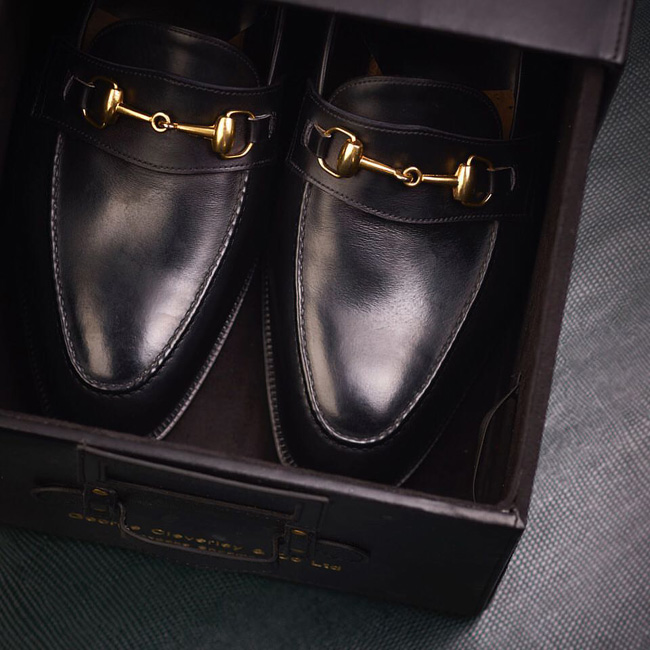 Edward Green - Edward Green established his shoemaking workshop in Northampton in 1890. His name soon became synonymous with the finest English Goodyear welted footwear. They continue to strive to make the best shoes possible, refining and improving where appropriate, but always taking their time to ensure that each pair of shoes is fit to bear their founder's name and dress another generation of men who appreciate the difference.
John Lobb - John Lobb began making bespoke boots and shoes over 150 years ago. Generations of master bootmakers have continued the lineage of unrivalled skill and constant innovation, bringing the spirit of bespoke into the modern era. At the heart of the Bespoke service is the relationship between the client and the John Lobb artisans who serve at every stage to fulfil making their wishes become a reality.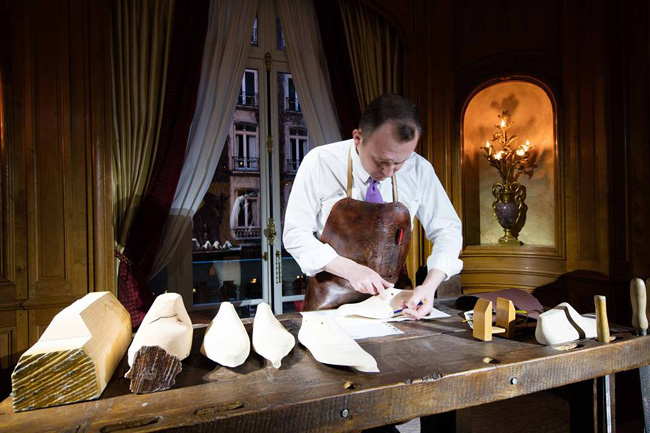 Carmina shoemaker - They are a four generation shoemaker based in Mallorca. Carmina shoes combine the classic models such as oxford shoes, derby or loafers, monk strap shoes, and contemporary styles as chelsea and chukka boots. Specialists in genuine shell cordovan shoes and boots.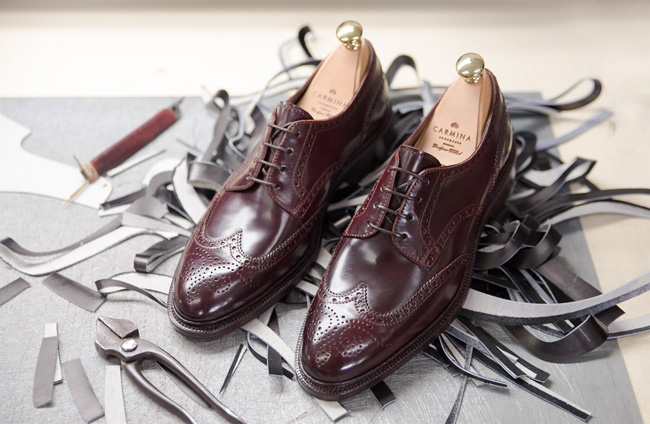 Melker Shoes - In the year 1921 Emil Jonsson was appointed apprentice in the shoemaking trade. After three years of apprenticeship Emil opened a shop in Bygdea in the north of Sweden. Emil was famous for a special style of a Norwegian welted boot with a raised lake. Emil's son Melker took over the shop in 1944. Melker is the one in the family who without comparison have made most shoes and boots in the family. He worked many years in a shoe factory which he for some time was the owner of. Melker retired in 1988.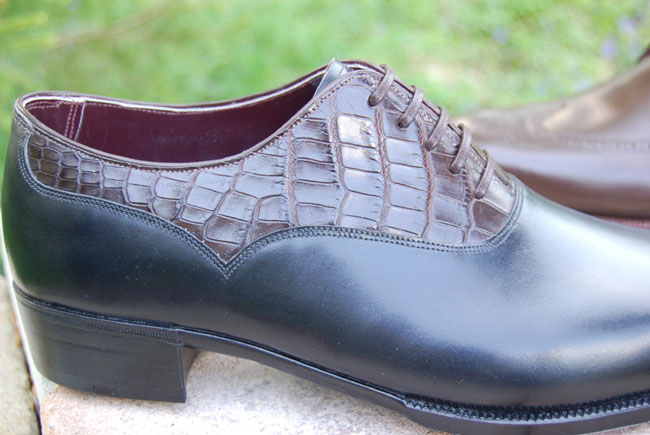 Moreschi - Moreschi means craftsmanship, elegance, and quality... the essence of a product 100% Made in Italy. Moreschi is the emotion felt by wearing a shoe born from an inseparable coupling, between highly qualified handicraft and valuable materials, carefully selected to combine class, style and comfort, without equals.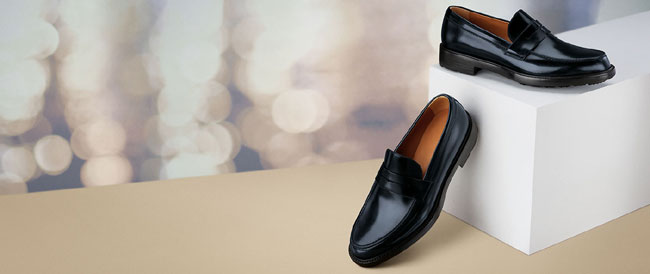 Bally - Established in Milan in 1947, Zagliani's atelier eternal quest for perfection will endure with Bally's exclusive access to the Milanese workshop. The skilled artisans now turn their talents to developing the Bally Made to Order service, in order to offer a bespoke handbag collection for the future, using only the finest leathers and precious skins.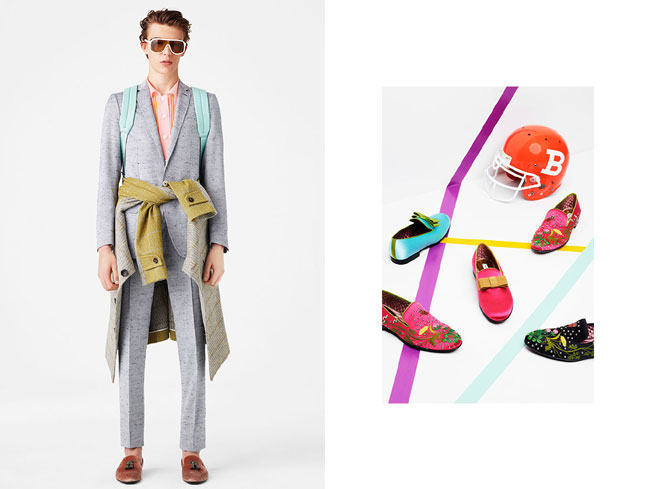 Crockett and Jones - Founded in 1879 in Northampton, at the heart of England's most famous shoemaking town, Crockett & Jones specialise in the manufacture of high quality Goodyear-welted footwear. For men there are 3 ranges produced by Crockett & Jones: Hand Grade, Main Line and Shell Cordovan.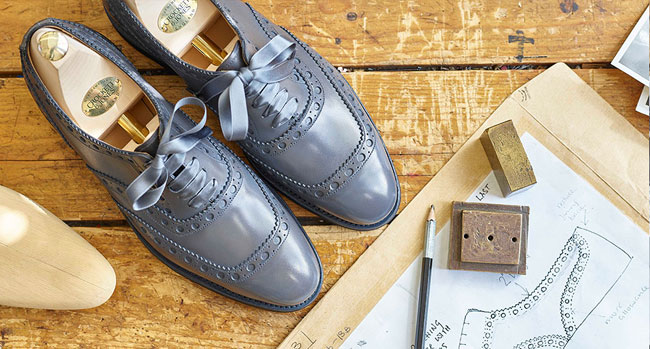 Hits: 11294 | Leave a comment