John Lobb - bespoke men's shoes from UK
John Lobb began making bespoke boots and shoes over 150 years ago. Generations of master bootmakers have continued the lineage of unrivalled skill and constant innovation, bringing the spirit of bespoke into the modern era.
At the heart of the Bespoke service is the relationship between the client and the John Lobb artisans who serve at every stage to fulfil making their wishes become a reality.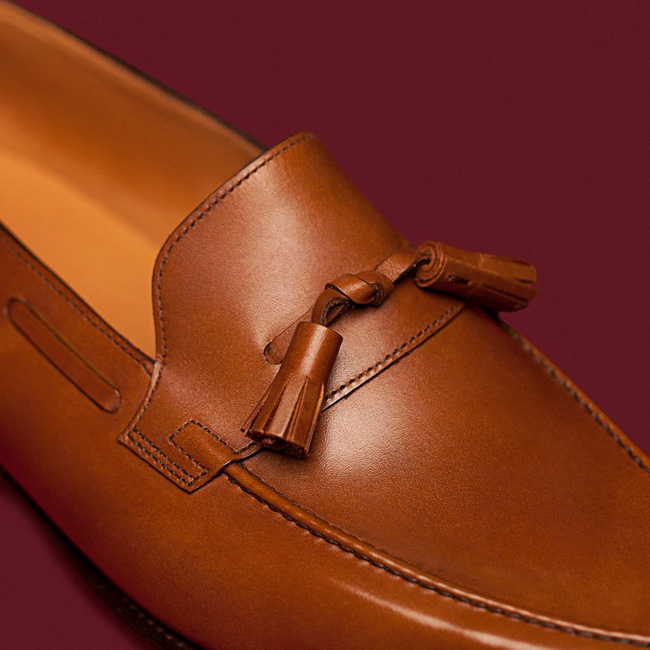 The making process begins with ensuring the perfect fit.
At the first of several appointments, the Master Last Maker takes a number of detailed measurements from the clients foot. Using these precise measurements, the contour of the foot is sculpted by hand in hornbeam wood, forming the last upon which the leather upper of the clients bespoke pair of boots or shoes will take shape.
A trial shoe is created, allowing the client to get a sense of how the shoe will look, with an opportunity to revise any aesthetic preferences such as the height of the heel and shape at the toe. Whilst wearing the trial shoe, final measurements are taken and incisions mad by the Master Last-maker to examine the shoe for the even the slightest pressure points to the foot. This allows the artisan to further refine the precision of the clients last.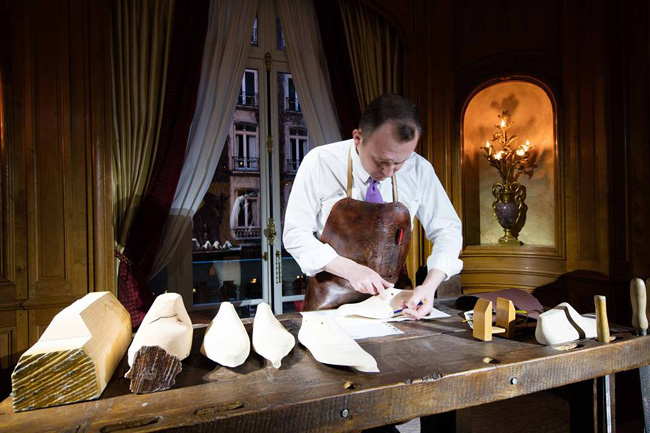 With every detail considered, the artisans of the Bespoke atelier begin the metamorphic process of turning naturally sourced materials into objects of ultimate refinement. Taking measurements from the the finished last, a pattern is made according to the specified style of the client. Once perfected, the artisan cuts out the shapes from the selected leather which will form the upper.
Long established relationships with distinguished tanneries across the world mean that the John Lobb Bespoke atelier has the pick of the finest leathers on offer, including prized rarities and exotic hides, allowing the client unparalleled choice and assured quality.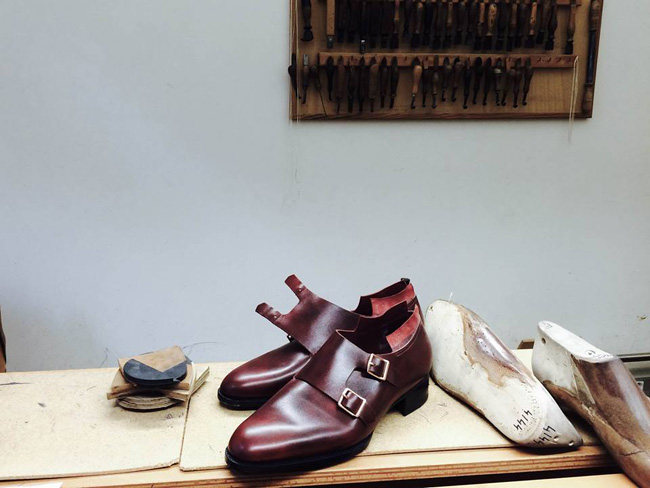 Shoes trees are individually crafted for every order, helping to maintain the unique shape and structure over a lifetime of wear. Every Bespoke creation is a celebration of the intrinsic relationship between material, traditional handtools and the virtuosic skill of the maker.
Masterly techniques often bare an elemental quality which can only harnessed by a handful of seasoned artisans, keeping the rich heritage of tradition and innovation alive in every pair. The history of John Lobb is preserved in the Bespoke archives, giving a traceable link from the iconic designs of it's storied past to the contemporary creations realised in the atelier today.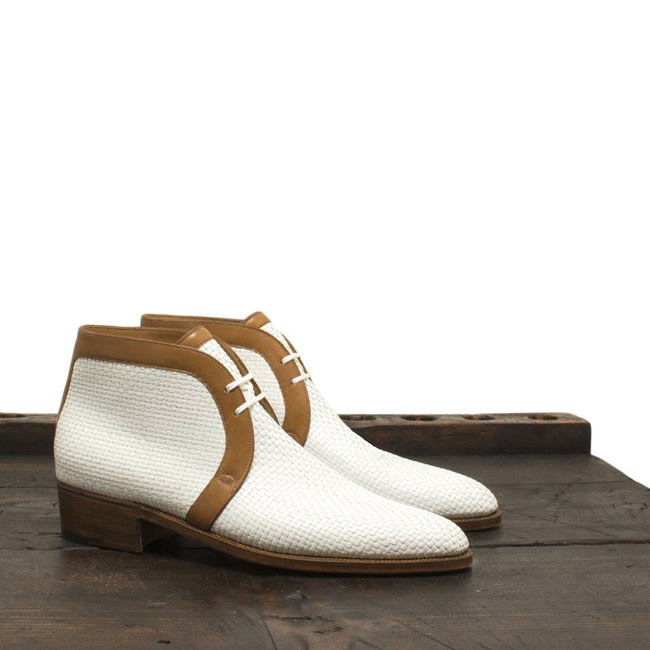 Bespoke creations are expertly finished by the meticulous application of nourishing cream and wax to create the desired patina. Once finished, they are presented in a box bearing the John Lobb Bespoke signature mark, the embodiment of generations of transmitted gestures and techniques and a celebration of devotion to the craft of the artisans.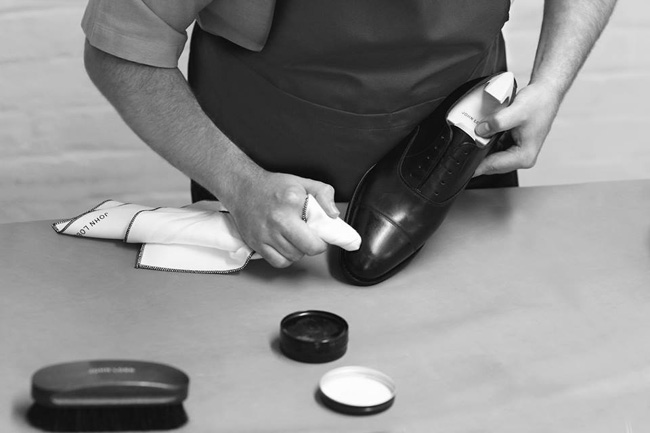 Photos and information: www.johnlobb.com


Hits: 17522 | Leave a comment