Church's shoes - English hand made shoes
With 58 days of detailed hand-craftsmanship dedicated to each single pair, the Crown Collection embodies Church's renowned hand-crafted virtuosity like no other.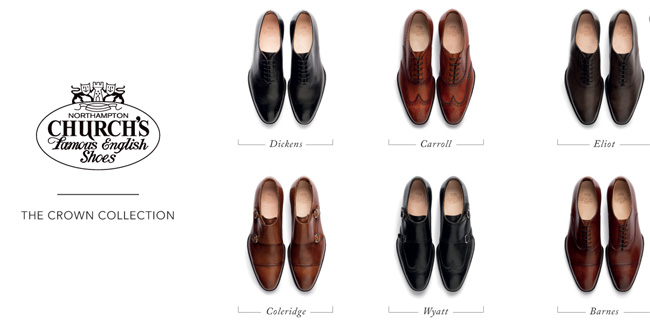 Each style celebrates a master of British literature and poetry: true artisan wordsmiths such as Dickens, Joyce, Wilde and Defoe. Likewise, these creations are an example of the art of shoe-making expressed through impeccable, contemporary shapes and finishes.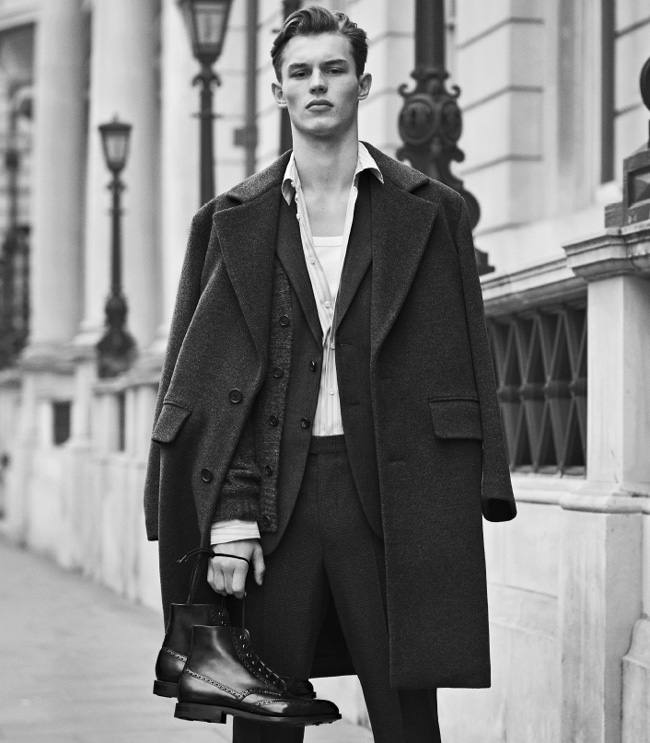 Made with great care, the styles in this limited edition collection are the most authentic result of artisan workmanship, with brogue motifs, burnished trim, and color meticulously applied by hand.

Other distinguishing features include a 1930s-era crest and the name of the model transcribed in calligraphy on the upper of each shoe -- just a few features that render each pair a timeless keepsake. Experience this enduring elegance and unique comfort. Schedule your private fitting at their selected boutiques.

AMSTERDAM - P.C. Hooftstraat 112
BRUXELLES - Place St?phanie 2
CHICAGO - 75 East Walton Street
EDINBURGH - 59a George Street
GENEVA - Rue du Rhоne 59
HONG KONG - Store No 36, Pacific Place
LONDON - 133 New Bond Street
LONDON - 143 Brompton Road, Knightsbridge
LONDON - 201 Regent Street
?LONDON - 28 Royal Exchange
?LONDON - 110 Jermyn Street
LONDON - Cabot Place East, Canary Wharf
MADRID - Calle Jorge Juan 11
MILAN - Via Sant' Andrea 11
PARIS - 229 rue Saint Honore
PARIS - 24 Rue de Svres, Au Bon Marche
PARIS - Printemps 64, Boulevard Haussmann
ROME - Via dei Condotti 57
SINGAPORE - 2 Bayfront Avenue, Marina Bay Sands
TOKYO - 5-8-1 Jingumae, Shibuya-ku
TURIN - Via Lagrange 7A
WIEN - Seitzergasse 1-3


Hits: 5043 | Leave a comment