Edward Sexton - London Bespoke Master Tailor
Bespoke tailor Edward Sexton established his eponymous house in 1990 in Knightsbridge, West London. He began developing his own workshop; overseeing tailors that met his high standards and teaching his personal philosophy on tailoring to this select few. Many of the tailors at Edward Sexton today have been with their teacher since the founding of the business.
This mastery made many celebrities and artists to trust Edward Sexton to deliver clothes that suit their very particular requirements. Mark Ronson, Mick and Bianca Jagger, Twiggy, Justin de Villeneuve, Ringo Starr and Paul McCartney, Rupert Murdock, Marie Helvin, Naomi Campbell and Annie Lennox are among the house's loyal clients.
With this reputation firmly established, from the early 70s onwards Edward embarked upon a series of consultancy roles with luxury ready-to-wear fashion brands. In 1995, whilst studying at Central St. Martins, Stella McCartney served an apprenticeship at Edward Sexton. Edward himself helped McCartney to develop her graduate show and later continued tutoring McCartney in the art of cutting, tailoring and fabric selection, playing an instrumental role in her early success.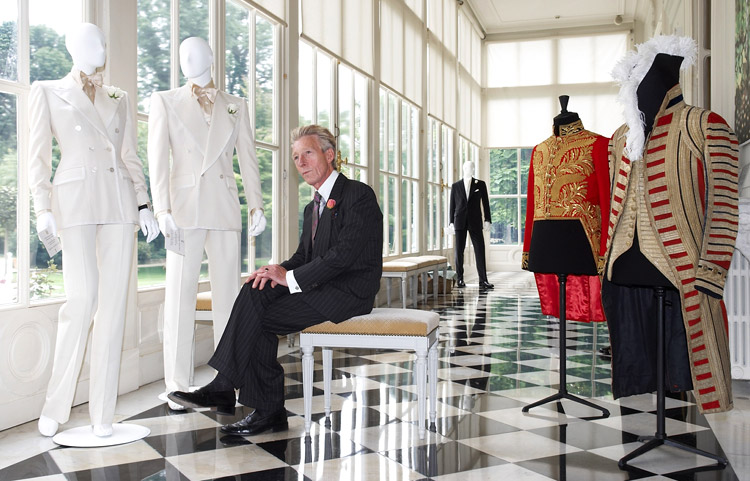 Watch the video below to learn more about
the Sexton bespoke process and the important qualities of a Savile Row suit
by master tailor Edward Sexton himself and the Creative Director Dominic Sebag-Montefiore:





Photo: www.edwardsexton.co.uk


Hits: 4928 | Leave a comment