Michael Keaton with a star on the Hollywood Walk of Fame and timeless elegance
Michael John Douglas known professionally as Michael Keaton, is an American actor, comedian, producer and director, born in Robinson Township, Pennsylvania, USA, in 1951.

Michael Keaton arrives for the 30th Independent Spirit Awards,
Santa Monica, California, USA, February 2015

Keaton's first big success came with his comedic roles in Night Shift (1982) and Mr. Mom (1983), followed by his big breakthrough with the dramatic portrayal of Bruce Wayne / Batman in Tim Burton's Batman (1989) and Batman Returns (1992). Since then, Michael has appeared in a variety of movies ranging from dramas and romantic comedies to thrillers and action films and also provided voices for characters in animated films.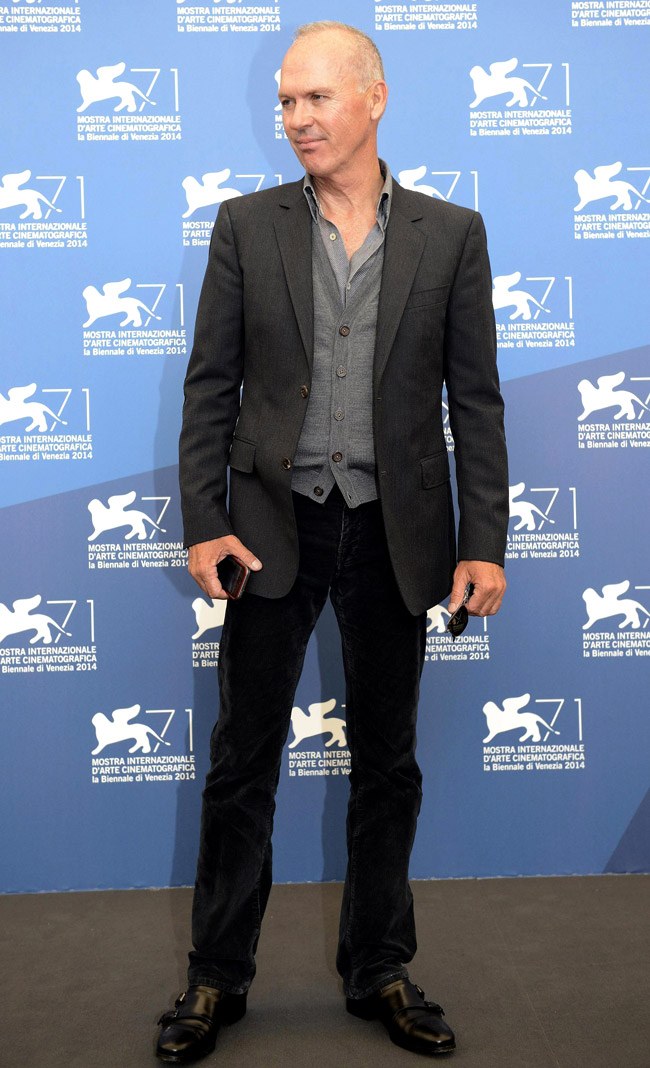 Michael Keaton poses at a photocall for `Birdman` during the 71st annual Venice International Film Festival,
Venice, Italy, August 2014

The charming actor received a Golden Globe Award nomination for his performance in Live from Baghdad (2002) and a Screen Actors Guild Award nomination for The Company (2007). Michael Keaton's lead performance in Birdman (2014) earned him a Golden Globe Award for Best Actor in a Musical or Comedy, the Critics' Choice Award for Best Actor and Best Actor in a Comedy, and nominations for the Screen Actors Guild Award, British Academy Film Award, and Academy Award for Best Actor.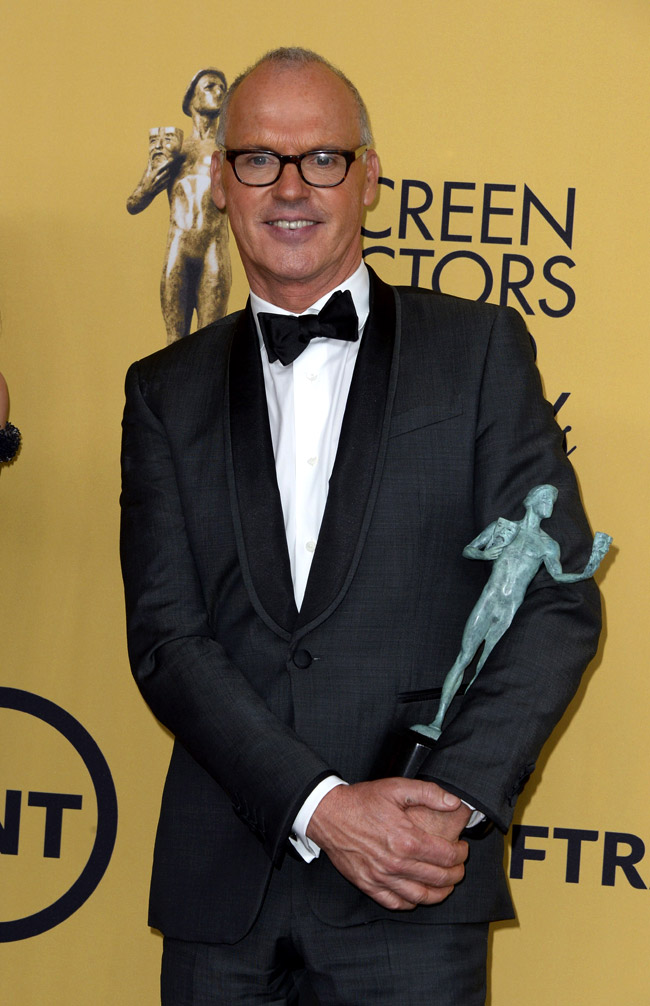 Michael Keaton holds the award for Outstanding Performance by a Cast in a Motion Picture for `Birdman`
at the 21th Annual Screen Actors Guild Awards ceremony, LA, CA, USA, January 2015

After playing Batman, Birdman, Beetlejuice, and so many more characters, last month Mr. Keaton finally received his star on the Hollywood Walk of Fame.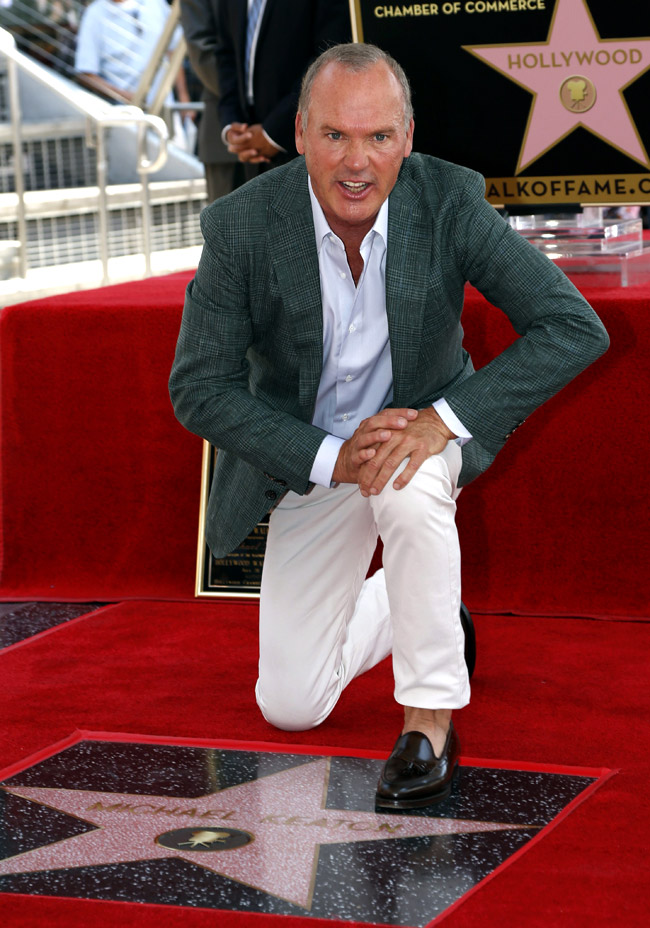 Michael Keaton poses with his star on the Hollywood Walk of Fame,
Hollywood, California, USA, July 2016

His acting skills, impeccable taste and timeless elegance are the reasons Michael Keaton to be among the nominees in BGFN's Most Stylish Men 2016 contest.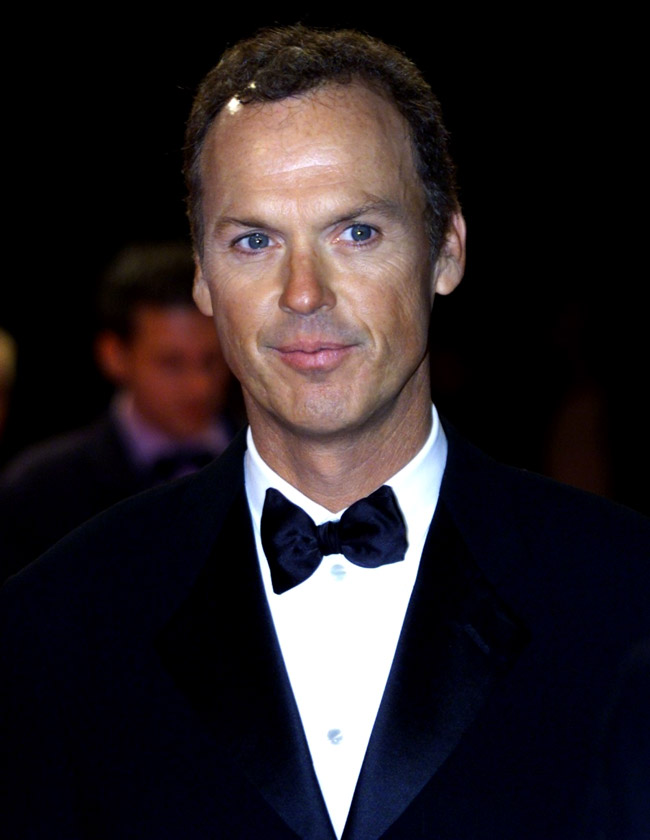 Young Michael Keaton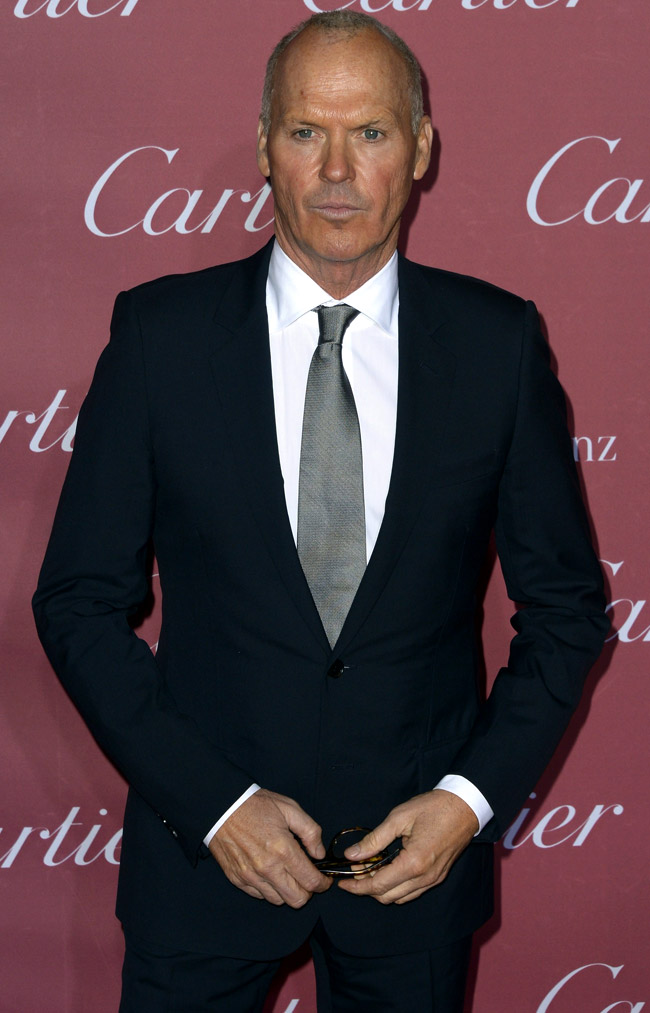 Michael Keaton arrives for the Palm Springs International Film Festival Gala,
Palm Springs, California, USA, January 2015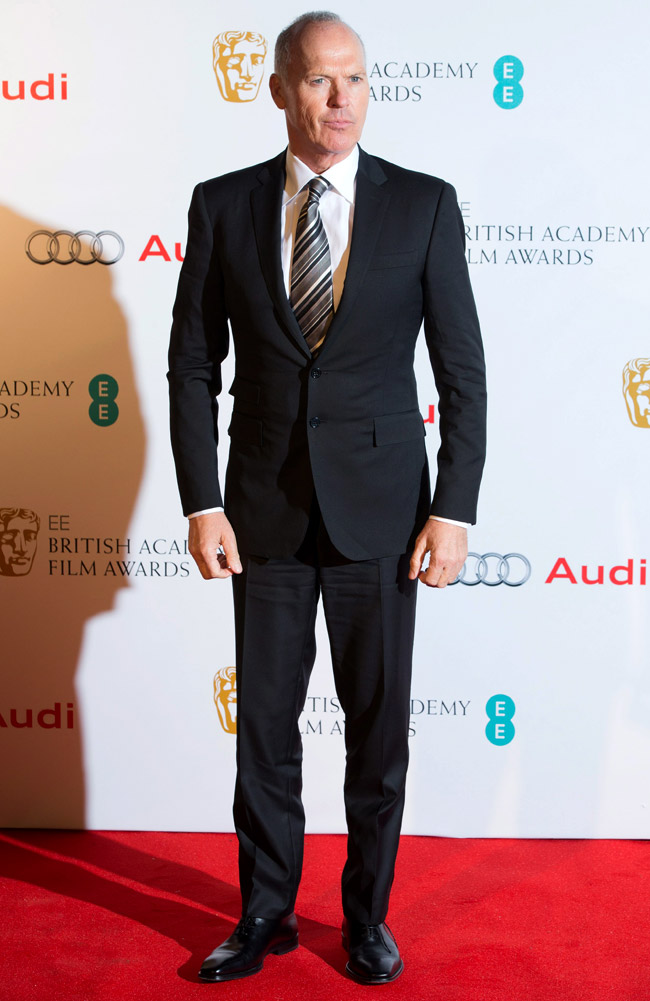 Michael Keaton arrives for the 2015 British Academy Film Awards Nominees Party,
London, UK, February 2014

Michael Keaton arrives for the 88th annual Academy Awards ceremony,
Hollywood, California, USA, February 2016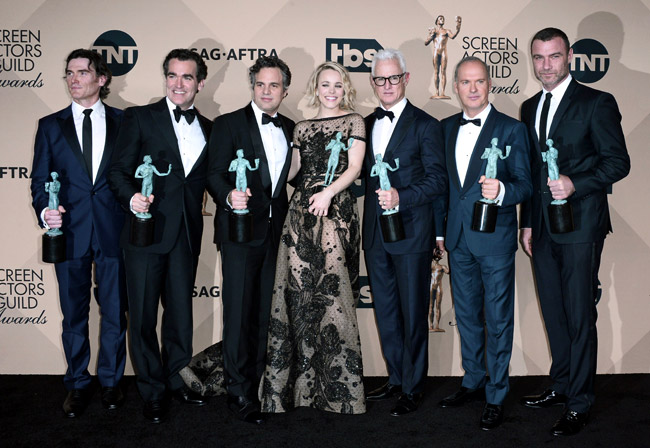 Actors Billy Crudup, Brian d`Arcy James, Mark Ruffalo, Rachel McAdams, John Slattery, Michael Keaton and Liev Schreiber pose with the SAG Award for `Outstanding Performance by a Cast in a Motion Picture` for `Spotlight` during the 22nd Annual Screen Actors Guild Awards ceremony, Los Angeles, California, USA, January 2016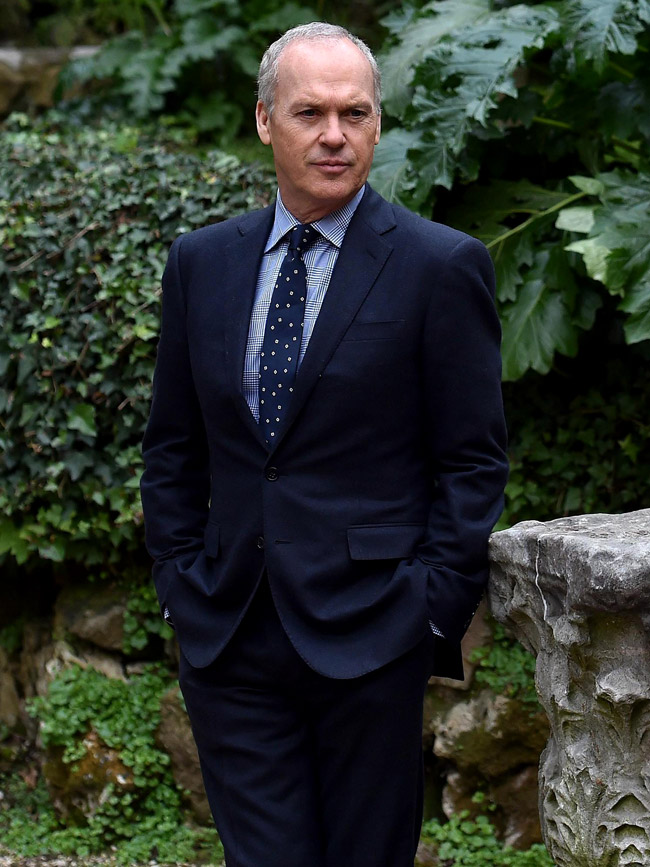 Michael Keaton poses during the photocall of `Spotlight`,
Rome, Italy, January 2016

Michael Keaton arrives for the UK premiere of `Spotlight`,
London, Britain, January 2016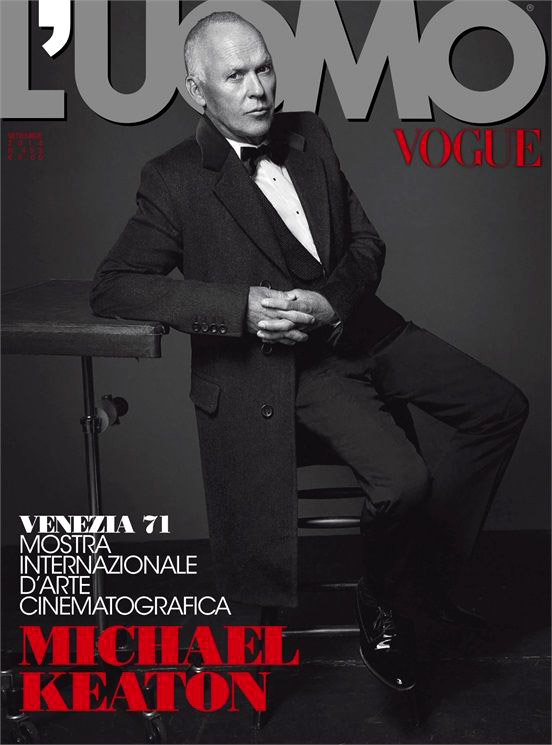 Michael Keaton covers L'Uomo Vogue Magazine Italy September 2014 issue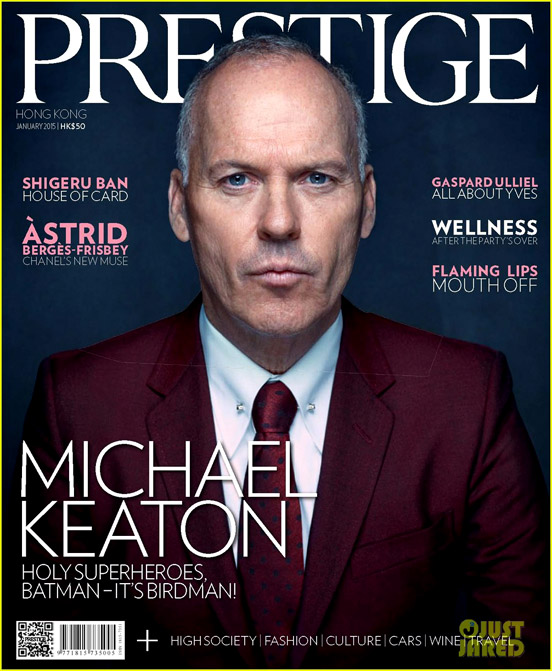 Michael Keaton covers Prestige Hong Kong January 2015 issue


If you like his roles and presence support Michael Keaton in BGFN readers' Most Stylish Men 2016 voting
and win a made-to-measure suit jacket!

Photos: 1-4, 6-11 © EPA


Hits: 7265 | Leave a comment