2016 Men's fashion trends: New Utility
Analysis experts at Trendstop.com has defined New Utility as Fashion Trend of the Year for 2016.
This inspirational trend direction influences fashion, beauty, home and lifestyle products, fusing fashion with function to create a clean, contemporary approach to utility aesthetics. New Utility reflects how today's consumer is increasingly expecting practical yet well-designed products.
The utilitarian aesthetic represents forms of genderless dressing.
New Utility is the ultimate unisex look, combining practicality with sophisticated design.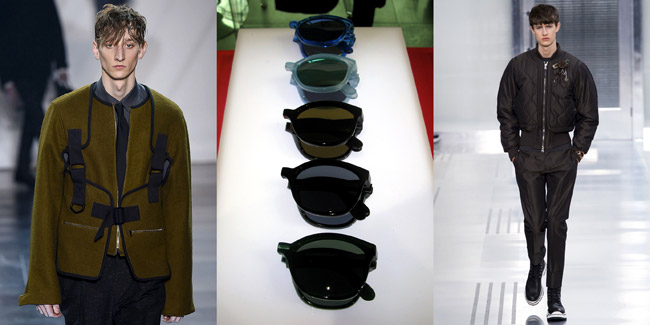 In menswear, modern styles utilise practical detailing and durable fabrics to create a utilitarian aesthetic. Subdued shades of Ever Green, Gunmetal and Boot Polish make up the palette, applied in tonal stylings to enhance the uniform feel.

Minimal, clean-cut garments are styled in layers, complete with functional footwear and customisable accessories.


Photos and Information: Trendstop.com


Hits: 6232 | Leave a comment