Portuguese football team in tailor made suits by Dielmar for UEFA Euro 2016
The Portugal national football team (Seleção Portuguesa de Futebol) represents Portugal in association football. Since 1997, Portugal's kit are supplied by Nike, Inc. replacing Olympic, a Belgian sportswear brand, that replaced Adidas in 1994.
But this year, for Euro 2016, the boys look stylish and hot in their tailor made suits by Dielmar - a leading Portuguese menswear brand, offering elegant men's suits and accessories since 1965. The brand, which is the official tailor of the national football team for this championship, has created a number of perfectly fitting three-piece suits in navy blue, combined with gray ties and pocket squares in addition to white shirts. Small red ribbons on the jackets' lapels complete the looks.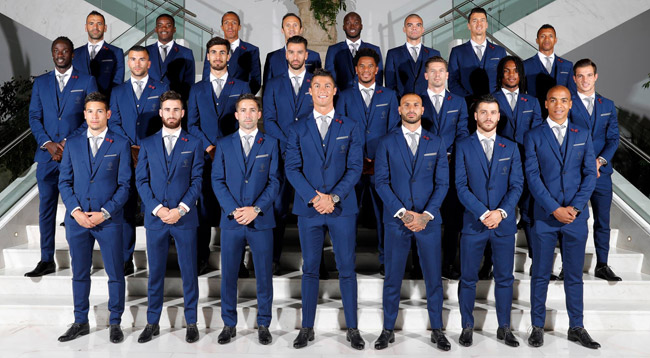 Maybe this is a beginning of a trend - sport teams to have their official tailors, which to create custom made formal pieces especially for them.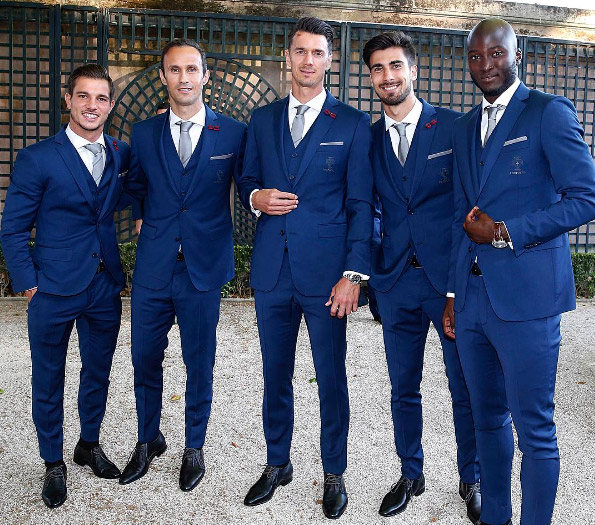 Romanian football team was dressed in tailored suits for a photo shoot, too. But the coincidence in colors is interesting - why both tailors have chosen navy? We believe that there are many other interesting and stylish colors in which players can look great for their formal appearances and encourage tailors and teams' management to be more experimental oriented.


Hits: 15205 | Leave a comment