Tag: football team
Fashion in the industry
For Euro 2016, the players look stylish and hot in their perfectly fitting three-piece suits in navy blue, combined with gray ties and pocket squares in addition to white shirts. Small red ribbons on the jackets' lapels complete the looks.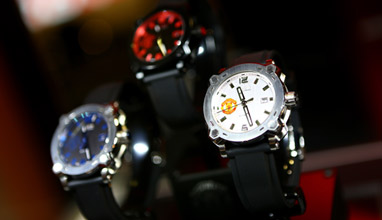 Menswear accessories
Bulova Corporation, the Official Timekeeper of Manchester United, presented customised Manchester United Squad Watches to the first team players. The event celebrated the important partnership between the team and the global watchmaking company, while also introducing the Bulova Accu•Swiss Treble Collection, available at select retail locations.