New company awarded contract to organize ITMA 2019
CEMATEX, the European Committee of Textile Machinery Manufacturers, has announced that it has awarded a contract to a new company, ITMA Services, to organise its ITMA 2019 show.
ITMA Services NV is headquartered in Brussels and has a subsidiary office, ITMA Services Pte Ltd, in Singapore.
Ms Sylvia Phua has been appointed as Managing Director of ITMA Services Pte Ltd. Ms Phua has previously been involved in organising ITMA 2011 in Barcelona, ITMA 2015 in Milan, as well as the ITMA ASIA 2001 and 2005 shows in Singapore. She also collaborated on the ITMA ASIA + CITME series of shows in Shanghai from 2008 through 2014.
ITMA 2019 will be held from 20 to 26 June 2019 in Barcelona, Spain.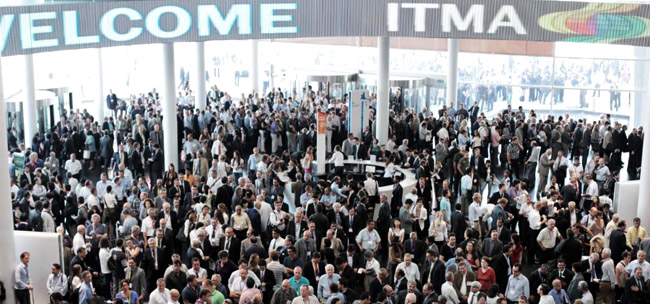 About CEMATEX & ITMA
The European Committee of Textile Machinery Manufacturers (CEMATEX) comprises national textile machinery associations from Belgium, France, Germany, Italy, Netherlands, Spain, Sweden, Switzerland and the United Kingdom. It is the owner of ITMA and ITMA ASIA. Considered the 'Olympics' of textile machinery exhibitions, ITMA has a 65-year history of displaying the latest in machinery and software for every single work process of textile and garment making. It is held every four years in Europe.

About ITMA Services
Headquartered in Brussels with a subsidiary in Singapore, ITMA Services is the appointed organiser of ITMA 2019 and future ITMA branded exhibitions. It is managed by professionals with extensive experience in organising ITMA and other major trade exhibitions around the world. It aims to maintain and expand ITMA's unique selling proposition and relevance to a global audience.


Hits: 2892 | Leave a comment