Daniel Radcliffe - the stylish wizard
Daniel Jacob Radcliffe is an English actor, born in London, UK, in 1989. He is best know for portraying the young magician Harry Potter. Daniel was cast for the role at age 11 and starred in the series for 10 years until the release of the final movie in 2011.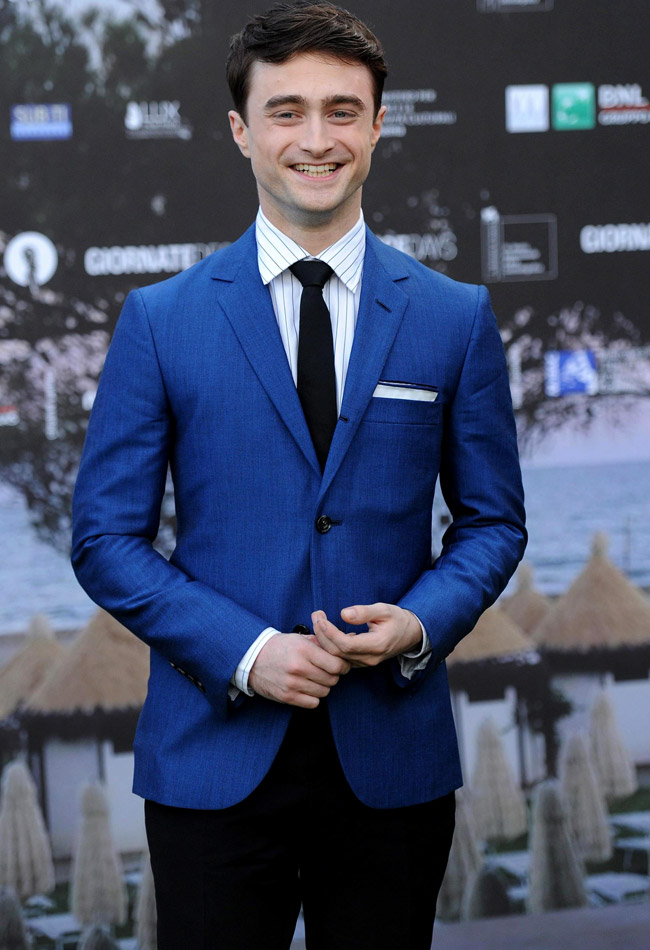 Radcliffe poses at a photocall for 'Kill Your Darlings' during the 70th annual Venice International Film Festival,
Venice, Italy, September 2013
Daniel is the only child of a literary agent and a casting agent, who had both acted as children. He first expressed a desire to act at the age of five and at the age of 10, he made his acting debut in an adaptation of the Charles Dickens novel David Copperfield, portraying the title character as a young boy.
The huge success of Harry Potter series brought him so much fame and so busy schedule at such a delicate age, that it wasn't easy for him to keep going to school, so he continued his education through on-set tutors.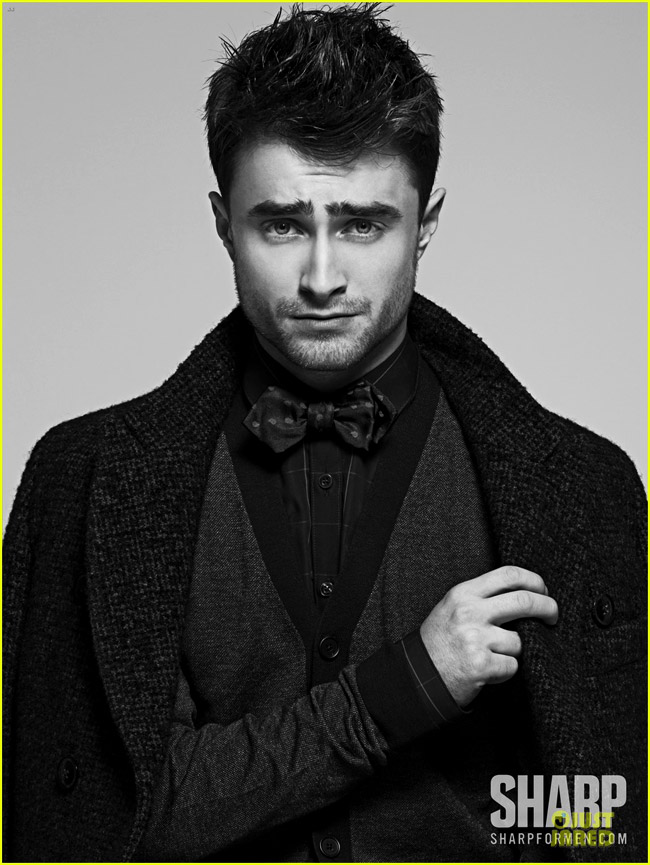 Daniel Radcliffe for Sharp Magazine November 2013 issue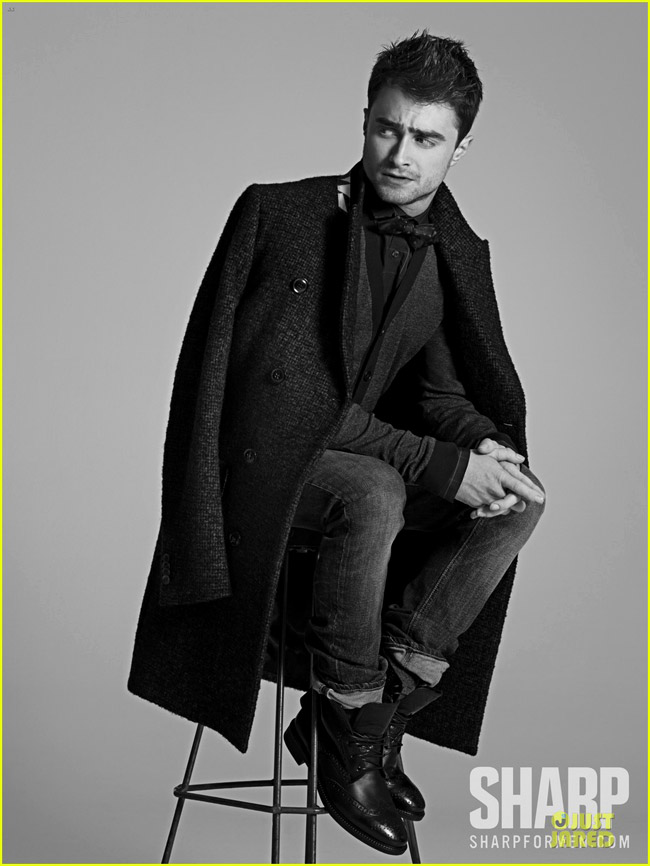 Daniel Radcliffe for Sharp Magazine November 2013 issue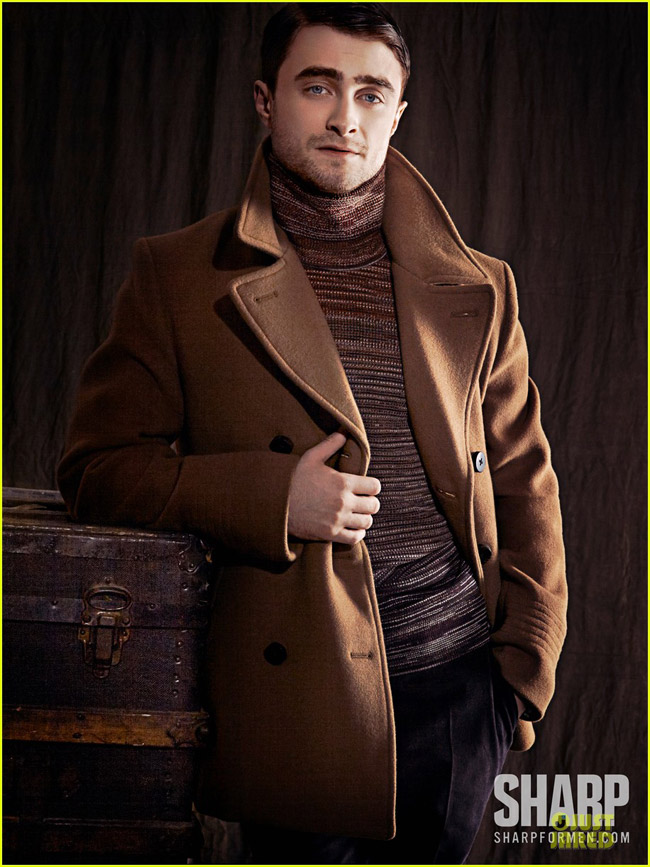 Daniel Radcliffe for Sharp Magazine November 2013 issue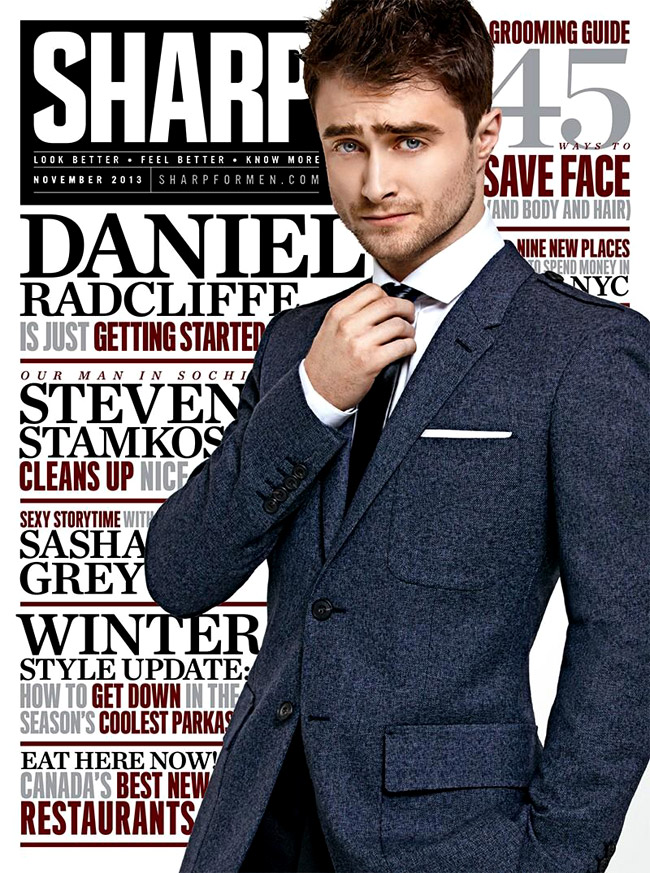 Daniel Radcliffe covers Sharp Magazine November 2013 issue
In November 2007 Radcliffe published several poems under the pen name Jacob Gershon in underground fashion magazine Rubbish.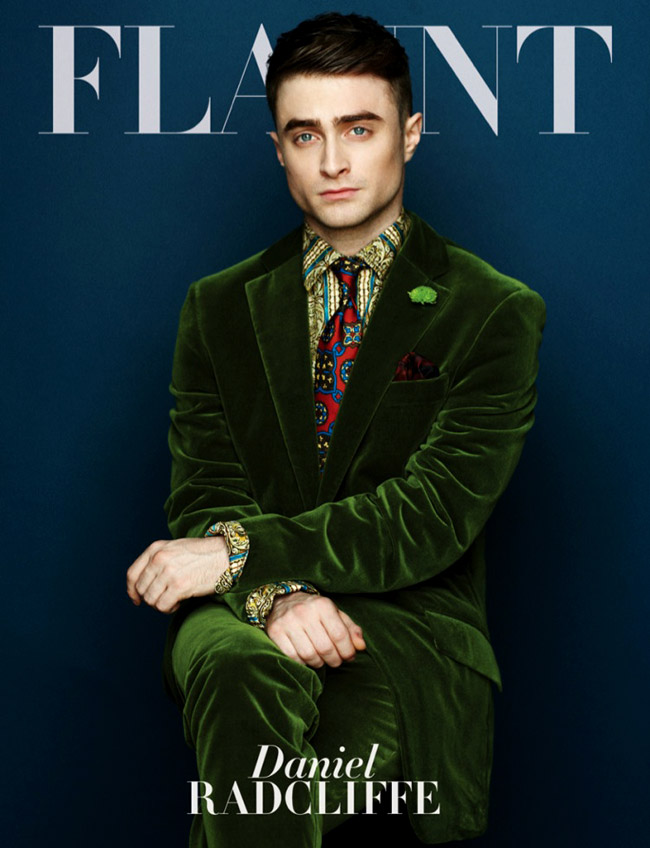 Daniel Radcliffe covers Flaunt Magazine, 2013
Radcliffe was involved with many charities, including Demelza Hospice Care for Children in Sittingbourne, Kent, Candle for Care program, and The Trevor Project for suicide prevention among LGBTQ youth, which gave him its Hero Award in 2011.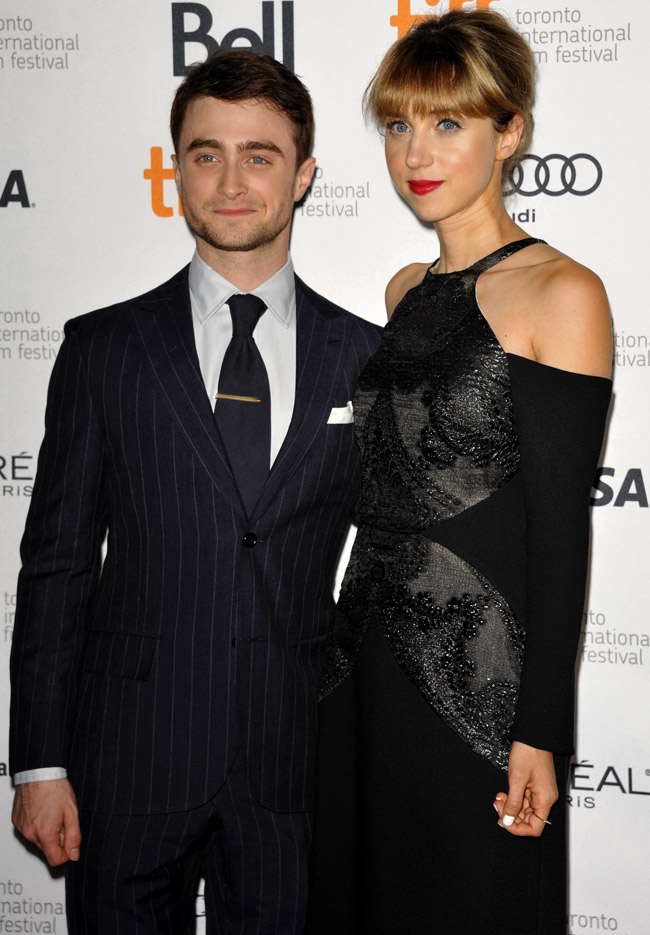 Daniel Radcliffe and US actress Zoe Kazan arrive for the screening of 'The F Word' during
the 38th annual Toronto Film Festival, Toronto, Canada, September 2013
We are glad to notice that Daniel is not a fan of the Black tie dress code. For his Red carpet appearances, he is always stylish and different - he experiments with colors, patterns and cuts.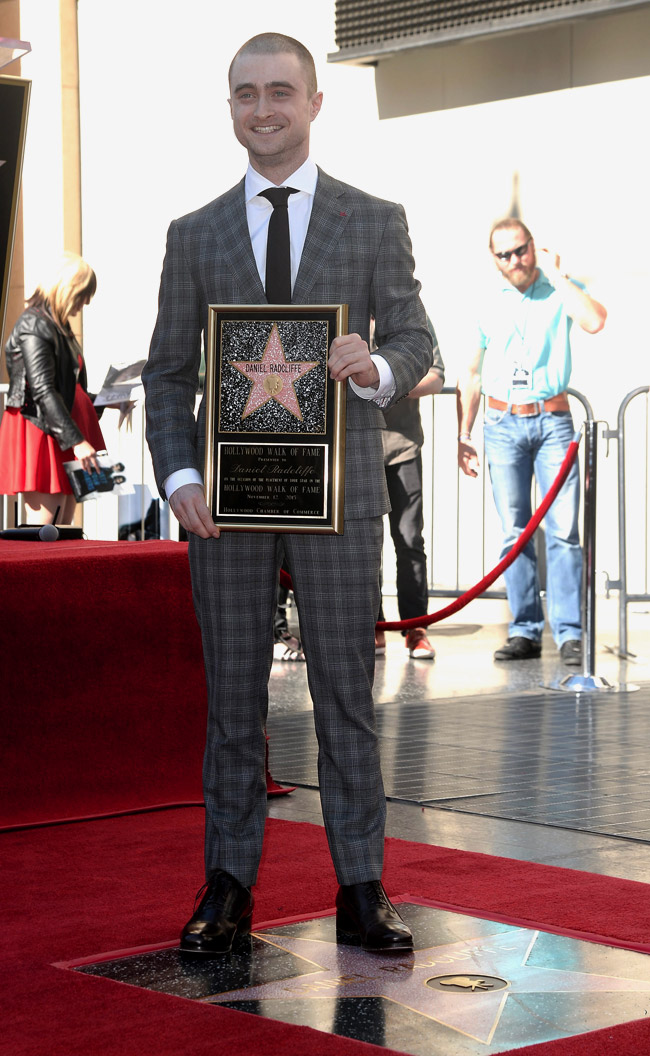 Daniel Radcliffe stands on his star on the Hollywood Walk of Fame during a ceremony honoring him,
Hollywood, California, USA, November 2015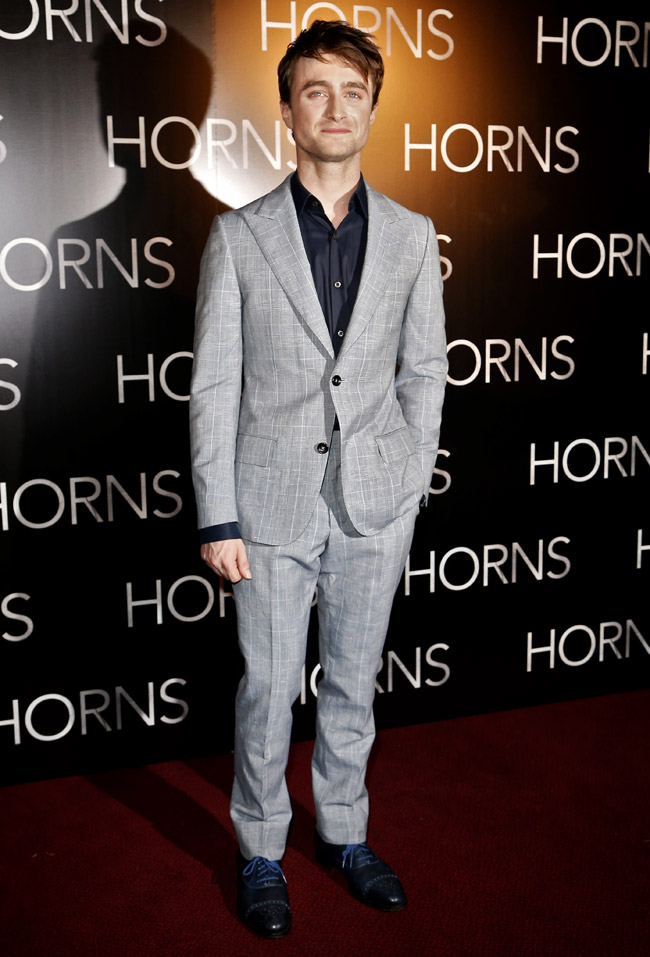 Daniel Radcliffe arrives for the premiere of the movie 'Horns',
Paris, France, September 2014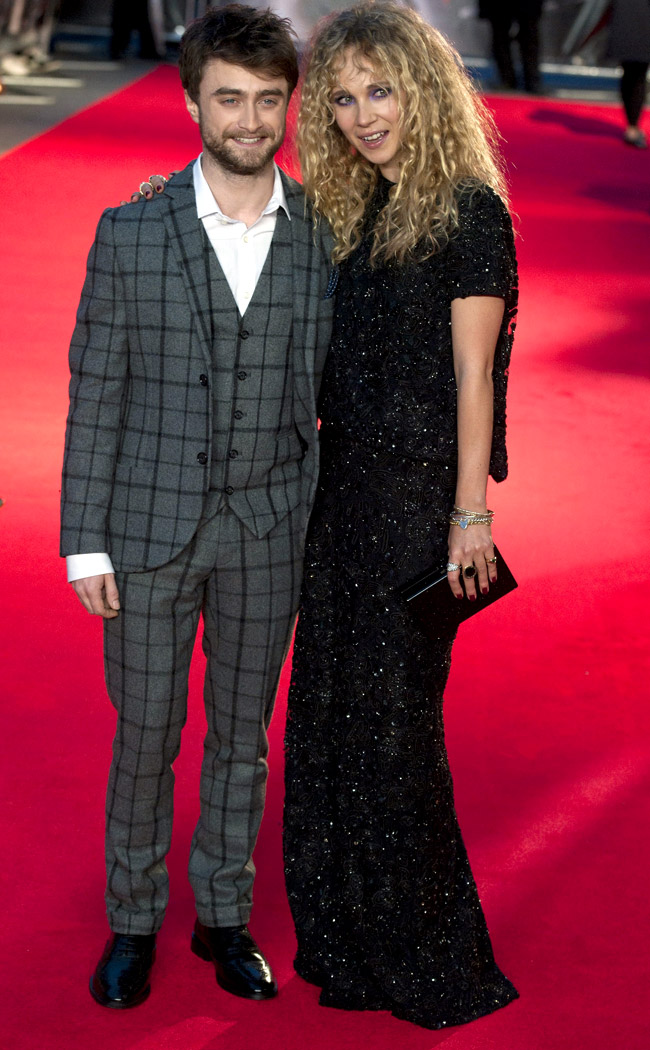 Daniel Radcliffe and actress Juno Temple arrive for the premiere of 'Horns' at Leicester Square,
London, UK, October 2014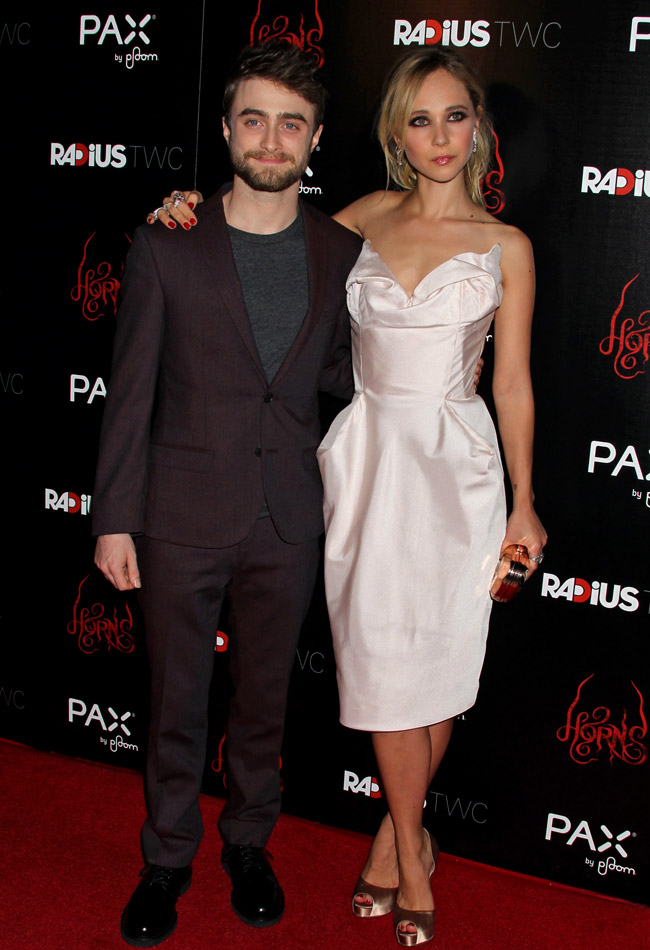 Daniel Radcliffe and Juno Temple arrive for Radius-TWC's special screening of the movie 'Horns',
Hollywood, California, USA, October 2014

If you like his style and presence vote for Daniel Radcliffe in BGFN readers' voting for
Most Stylish Men.

Photos:
© EPA & Sharp and Flaunt Magazines


Hits: 7298 | Leave a comment