Ermenegildo Zegna - the story of success
Ermenegildo Zegna is one of the biggest global producers of fine fabrics (2.3 million metres per year) and
the largest menswear brand (600,000 sleeve units suits) in the world, producing suits for its own label as well as for world famous brands like Gucci, Yves Saint Laurent, Dunhill and Tom Ford.
One of the world's best-known luxury fashion houses for men's clothing and accessories was founded in 1910 when Ermenegildo bought his father's textile looms. Now it is ruled by the fourth generation of the Zegna family.
Since the beginning, the company quickly gained a reputation for producing fine quality fabrics for suits. It has been one of the largest buyers of Australian wool since the 1920s and by the end of the 1930s, the wool mill employed 1,000 workers.
Ermenegildo died in 1966 at the age of 74. His sons, Aldo and Angelo, took over the business and two years later launched a line of Zegna ready-to-wear men's suits, followed by a knitwear line, a casual wear line and an accessories line.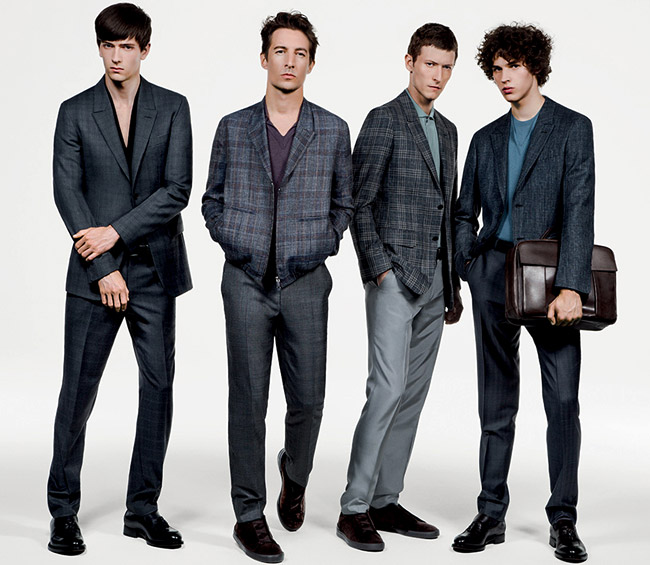 Zegna was one of the first Italian brands to internationalize their production, opening factories in Spain (1973) and Switzerland (1977). During the 1980s, the company opened flagship stores in 16 different countries and by 1990 the company was one of the largest apparel producers in Italy.
In 1991, Zegna became the first luxury apparel company to enter the Chinese market. By 2014 the company had 70 stores in greater China, which made the country its No 1 earner with 1/3 of the company's revenue.
During the 2000s, the company began producing a youth-oriented line called Z Zegna. Today the company has 550 boutiques all over the globe, an annual revenue of about €1.3 billion and a product range including fabrics, suits, neckties, knitwear, shirts, accessories and sportswear.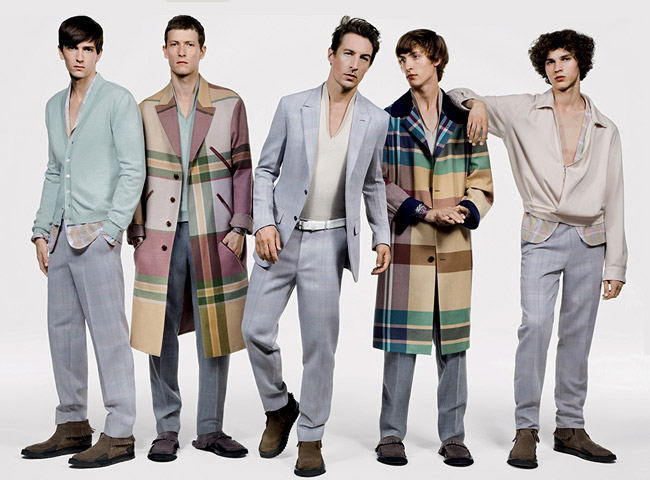 While many Zegna suits are factory-produced, the majority of premium suits are still made-to-measure. For more than 40 years Su Misura - Zegna's made-to-measure program - is a signature of the company. In Zegna stores, you can find a range of more than 700 fabrics, choose your favorite and receive a suit made to your specific measurements (prices start at $3,395) in less than 4 weeks. Ermenegildo Zegna is one of the top 20 European made-to-measure men's suit brands.

The company accepted a more fashion-forward vision, introducing Ermenegildo Zegna Couture - the brand's high-end line - in 2013.

Zegna suits and tuxedos are now preferred by athletes like Peyton Manning and Red carpet starts like Jon Hamm and Idris Elba.

The company long ago expanded into shoes and leather goods and in 2015 produced luxury made-to-measure interiors for Maserati.

Photos:
Designs from Ermenegildo Zegna Couture Spring-Summer 2016 collection; zegna.com


Hits: 7340 | Leave a comment