LCF's Head is among the 500 most influential people in the global fashion industry for 2015
In September, Frances Corner OBE, Head of London College of Fashion (LCF) and Pro-Vice Chancellor of the University of the Arts London (UAL), was named in the Business of Fashion (BoF) 500 list of the most influential people shaping the global fashion industry in 2015.
This year's edition of #BoF500 includes 103 new entrants including Professor Corner. She was acknowledged as an important figure in the fashion education sector and was commended for overseeing the Centre for Sustainable Fashion and the launch of the Fashion's Business School. Professor Corner was also recognised for her contributions to the BFC's advisory board and writing the influential tome 'Why Fashion Matters', which she published in 2014.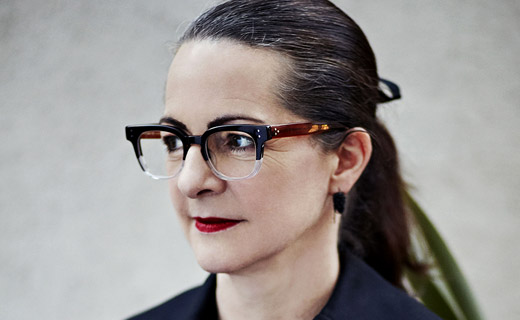 The BoF considered her dedication to widening participation in fashion when assembling the list. During her time at the College she has consistently pushed for the college to become a global leader in fashion education, research and consultancy, making her a hugely influential figure in fashion and education.

The BoF revealed that Frances has continued to grow LCF's reputation of being centred around the development of ideas, with the staff and students using fashion, alongside cultural and historical practice, to challenge social, political and ethical agendas. Her pioneering adoption of sustainable and ethical practice in the fashion education curriculum and in 2009 was named a London Leader for Sustainability, and also awarded an OBE for her services to fashion.

This list includes some of the influential names in design, business, education and modelling including Kate Moss, Amal Clooney, Marc Jacobs, Vivienne Westwood and Instagram founder Kevin Systrom to name a few. Those included in the list were recognised for their social, economic and political influences to the world of fashion, and the shaping of the future.


More about Professor Corner:

Frances Corner has more than 20 years experience within the higher education sector on both a national and an international level. She was previously at London Metropolitan University.

An acclaimed arts educator, Frances sits on the British Fashion Council's Advisory Board, is a Trustee of the Wallace Collection and is a committee member for the International Foundation of Fashion Technology Institutes (IFFTI). She holds a DPhil from Oxford and publishes widely on art and design education.

In 2009, she was awarded an OBE (Order of the British Empire).


Photo and Information: www.arts.ac.uk


Hits: 2 | Leave a comment