Association of Sewing and Design Professionals
The ASDP offers referrals, networking and education for sewing professionals. It has approximately 400 members across the USA and Canada. Any group of five or more Association members may form a Chapter - currently there are thirteen local chapters which meet regularly.
Association's mission is 'to support individuals engaged in sewing and design related businesses, in both commercial and home-based settings' in a variety of specialties: custom clothing, formal and bridal wear, design, pattern making, tailoring and alterations, accessories, costumes, wearable art, image consulting, production sewing, teaching and other industry-related avenues.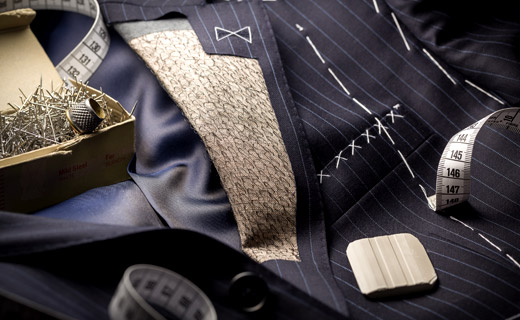 Association of Sewing and Design Professionals supports Fashion design students by offering scholarships to attend their annual National Educational Conference, featuring master classes in sewing techniques, fitting, creative design, business practices, etc.

The ASDP offers also a Master Certification program, which is open for both members and non-members of the Association and is made up of seven modules - Design, Fabrics, Fit, Fashion Illustration, Garment Construction, Pattern Development, and Professional Practices.


If you decide to become a ASDP's member, you can join its
2016 Threads Challenge: The Quilted Garment.

'Threads challenges the members of the Association of Sewing and Design Professionals to design a unique ensemble featuring at least one major quilted garment. 'Quilting' is defined here as two or more textile layers joined by hand. The garments don't have to be pieced. The quilting itself should be the star'.


For more information: //www.sewingprofessionals.org


Hits: 5439 | Leave a comment