Tag: Greens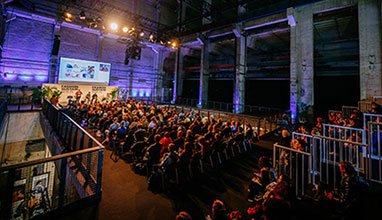 Ethical Fashion
Summer is calling and awakening a longing in us for the endlessness of the sea, foreign cultures and vast expanses. The Spring/Summer 2019 collections by the exhibitors of Greenshowroom and Ethical Fashion Show Berlin are an homage to the vast open spaces awaiting us outside of the cities and their invigorating energy and freedom. Typical elements: natural materials, harmonious colour palettes, folklore details and traditional craftsmanship techniques.
Fashion fairs
The Greenshowroom and Ethical Fashion Show Berlin closed their doors today, Wednesday, after the most successful edition of the trade-fair duo ever. 163 international exhibitors (+30 percent) from 23 countries and lots of visitors throughout the fair underscored the on-going process of expansion in the sector whereby the new venue, the 'Postbahnhof' event centre, proved to be an outstanding location from 19 to 21 January 2015. As an offsite event of the Mercedes-Benz Fashion Week Berlin, the Salonshow presented curated and sharply accentuated fashion highlights from the two fairs in the crowded Club of the 'Postbahnhof'.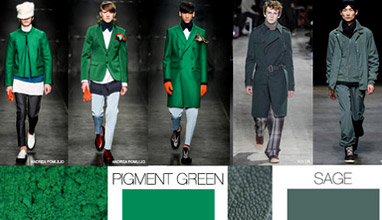 Menswear Trends
According to Trend Council, many shifts are occurring in color trends for the Fall-Winter 2015/2016 menswear market.
Here's the evolution from Fall 2014 to Fall 2015...