Trend Spring/Summer 2019: A yearning for wide, open spaces
Summer is calling and awakening a longing in us for the endlessness of the sea, foreign cultures and vast expanses. The Spring/Summer 2019 collections by the exhibitors of Greenshowroom and Ethical Fashion Show Berlin are an homage to the vast open spaces awaiting us outside of the cities and their invigorating energy and freedom. Typical elements: natural materials, harmonious colour palettes, folklore details and traditional craftmanship techniques.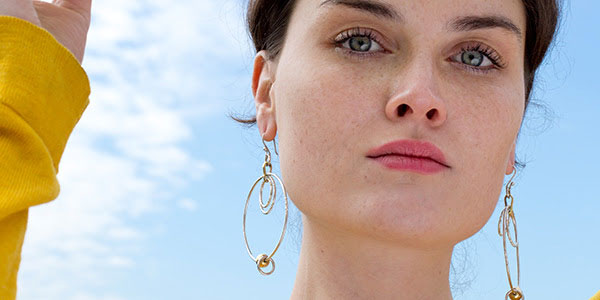 Ombre Claire
Elegance is reflected in delicate details, exquisite shapes and the careful selection of raw materials. And that is exactly what the contemporary jewellery by Parisian label Ombre Claire prides itself on. The designs of Aude Durou are brought to life by Tuareg artisans in Niger and are inspired by encounters with the Saharan culture and the designer's imagination. The motto of the current collection is "Eclipse", taking us back in time to the 1970s.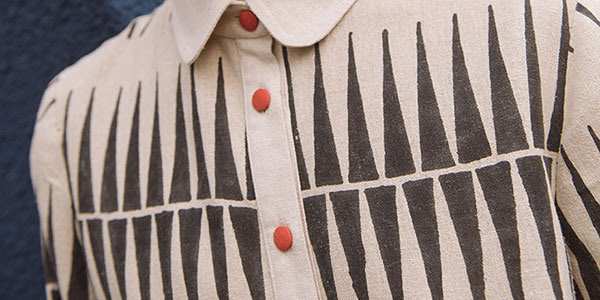 Komana
Quirky. Unique. Bold. In their designs, the two designers behind the label Komana, Livia and Nina Henne, combine their fascination for folklore with the visionary world of artists and the wonders of nature. Graphic prints are always the centrepiece of their collections. For the upcoming warm season, the Swiss sisters are putting their own spin on polka dots, for example. And digital prints meet block prints by Indian artisans who are keeping their traditions alive.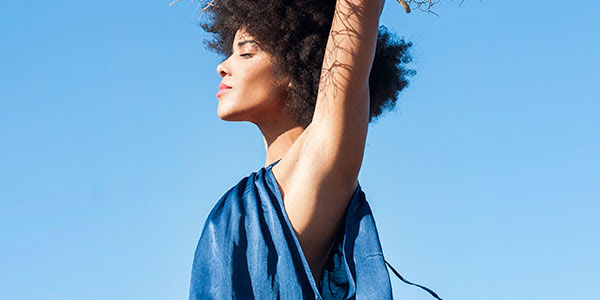 Jungle Folk
Dry hay fields, summer houses and the simple country life – behind the SS19 collection by Swiss label Jungle Folk is the idea of a slowed-down summer. Classic beige and black are complemented by highlights in blue, cassis and egg yolk. Feminine linen dresses and jumpsuits that waft in the summer breeze meet high-cut trousers and oversized jackets made of handwoven silk-denim fabrics. A mix of modernity and timelessness.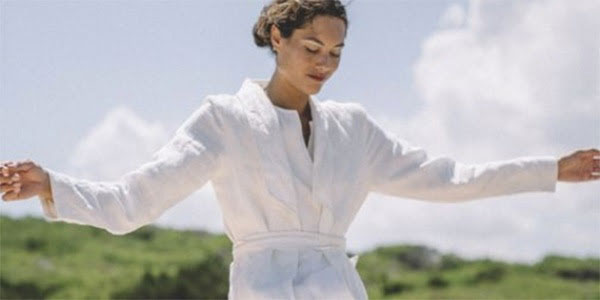 Suite 13
Timeless and original. Clean and natural. Those are the hallmarks that distinguish Spanish label Suite 13. Vibrant colours meet neutral tones that conjure memories of Mediterranean landscapes. At the focus of the SS19 collection is a print that references female beauty as artistic sketches of different women's bodies. Natural materials such as linen, most of which are produced in Spain, are turned into elegant, purist styles in small workshops in Barcelona.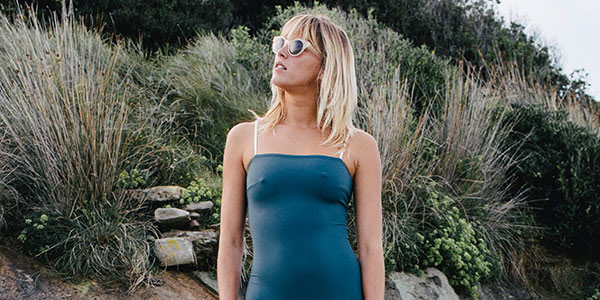 Mymarini
The creation of the perfect bikini that effortlessly combines style, sustainability and functionality – it was with this ambition that Mareen Burk launched her Hamburg label Mymarini. The result is an ethical swimwear collection for everyone interested in water, sports, style and protecting our planet. The highlight: the styles are reversible and therefore offer two designs in one. In the SS19 collection, golden edging and strong colour combinations including pink and red are providing eye-catching highlights.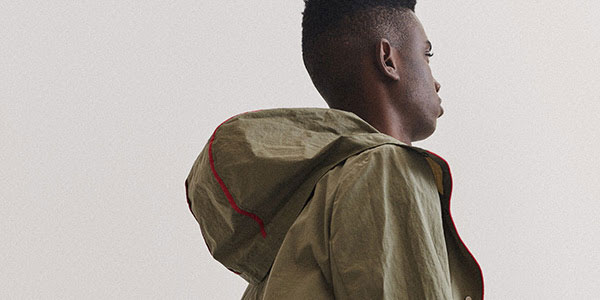 Ecoalf
For the upcoming spring and summer season, Ecoalf, which is renowned for its innovative recycling, is presenting the three themes Ocean, Habana and Studio. Inspired by Cuban flair, for its Habana line Ecoalf is combining local fabrics like hemp with structured, flowing textiles and natural colour tones with new prints. As part of its Upcycling the Oceans project, the label is also launching a new swimwear line made of recycled PET bottles recovered from the sea in Thailand.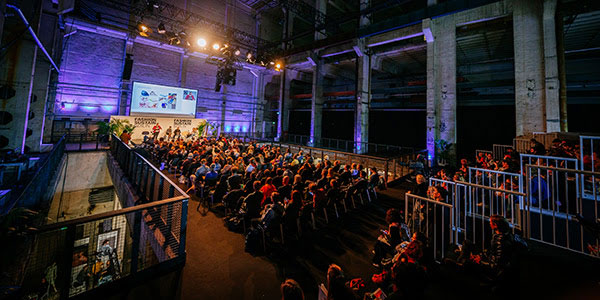 Join the Hub for Fashion and Innovation: 3 - 5 July 2018, Berlin

Hits: 9645 | Leave a comment