Spring-Summer 2015 Fashion trends: The tie-free season
Since ancient times the men's necks were surrounded by something - a collar, a necktie, a drawstring ruffle, an Elizabethan ruffle, a whisk collar, a falling band, an ornamental collars (jewellery-like).
The modern necktie was born in 1926 and it was part of the formal menswear for a long time, but recently, much more open and relaxed business-casual dress code has become popular. Today, it is acceptable and even fashionable for gentlemen to wear their collars opened at the neck.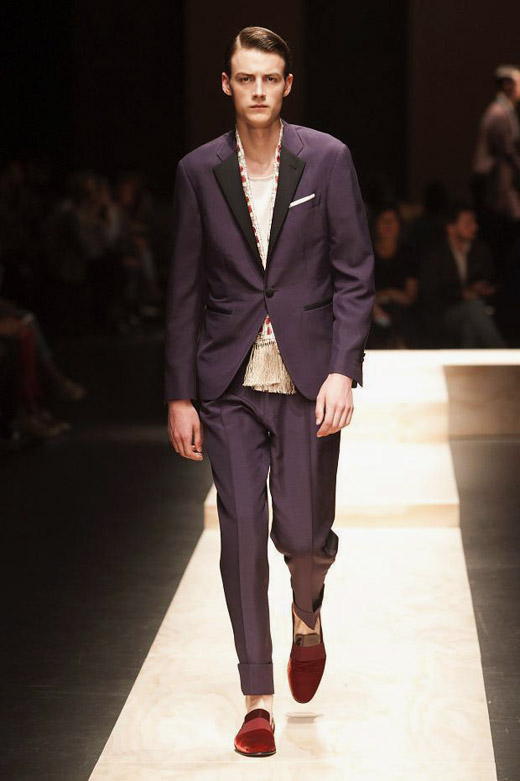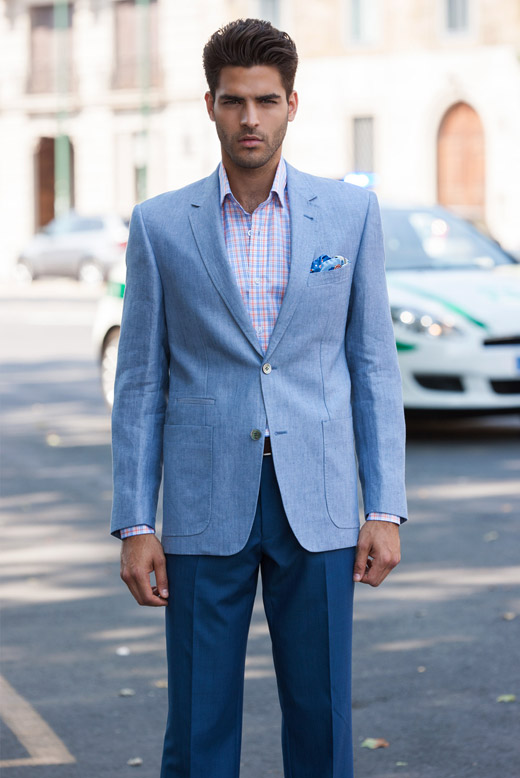 This hot Spring-Summer 2015 fashion trend can be worn in both ways - over a white shirt with only one or two coat buttons buckled or in fully-buttoned mode, keeping all the formality of the collar without the presence of the tie. A tie-free look can be worn with or without a scarf or a neckerchief and also with roll neck sweaters.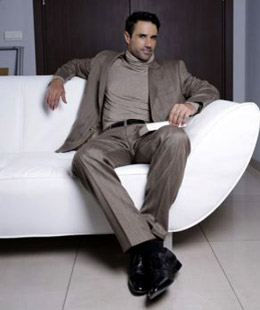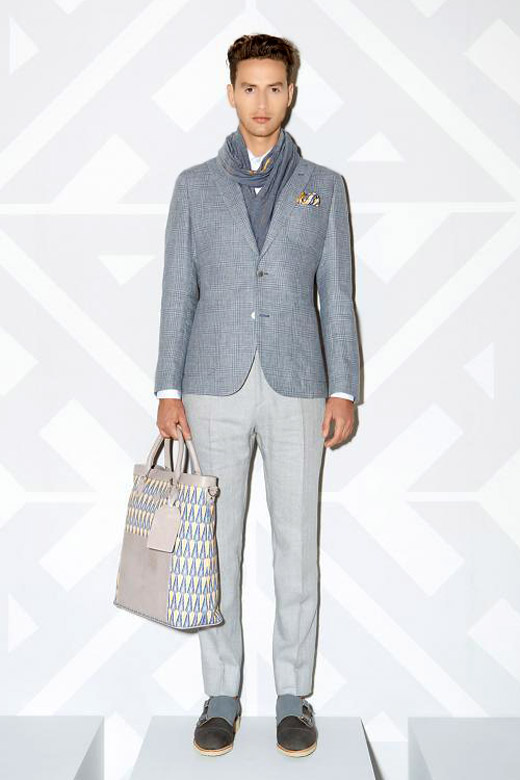 The fashion shows of many of the world's most famous fashion houses showed, that men can look smart and elegant in their suits even without ties.
The tie-free trend is part of Spring-Summer 2015 collection by: Burberry Prorsum, Canali, Ermenegildo Zegna, Giorgio Armani, Gucci, Lanvin, etc.

Let's see more: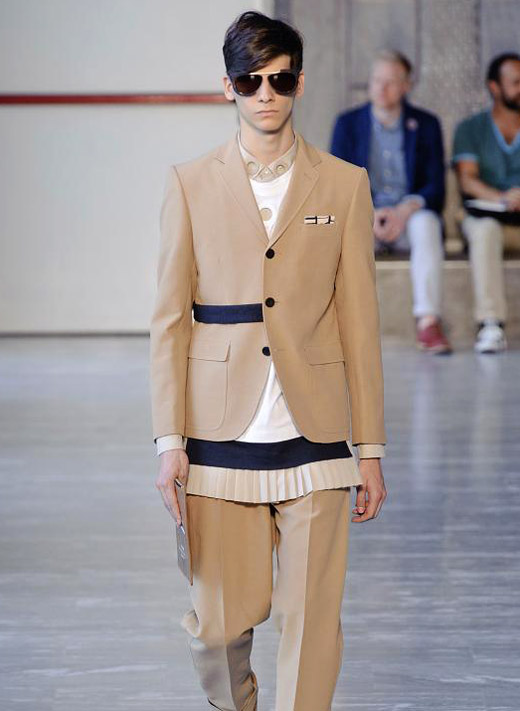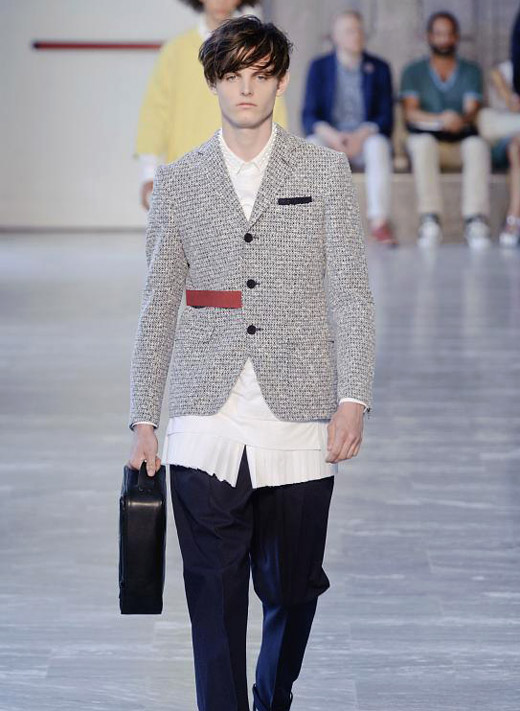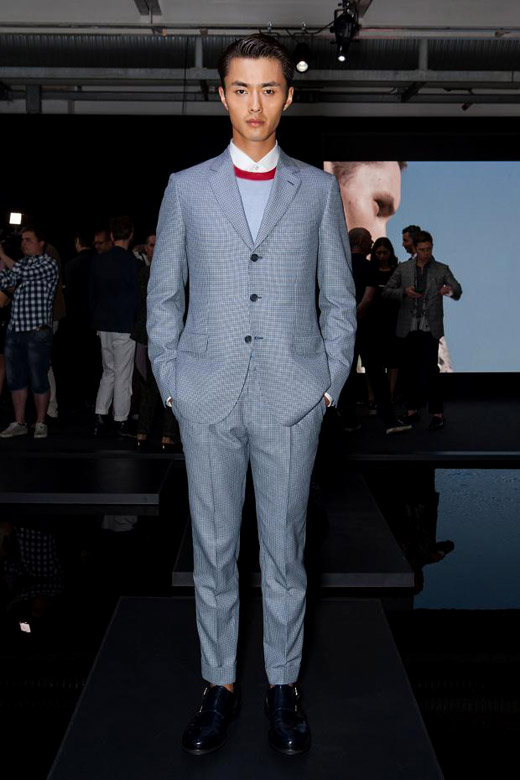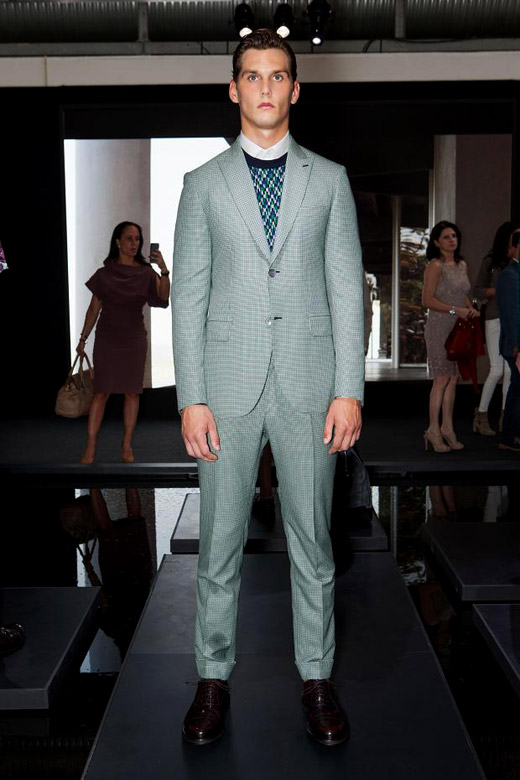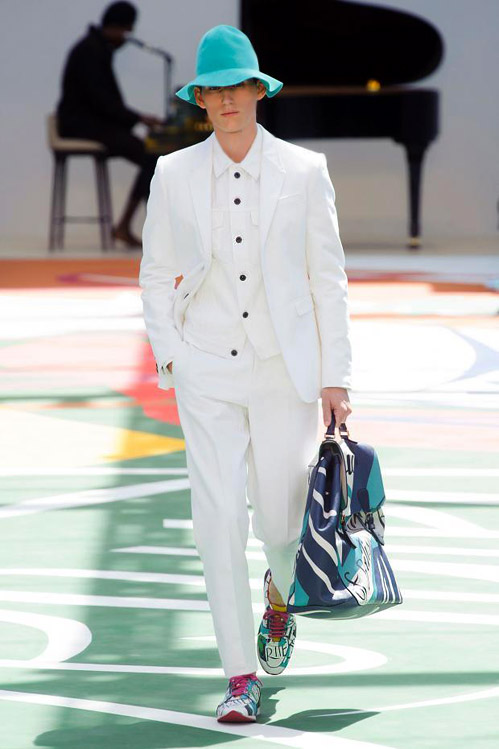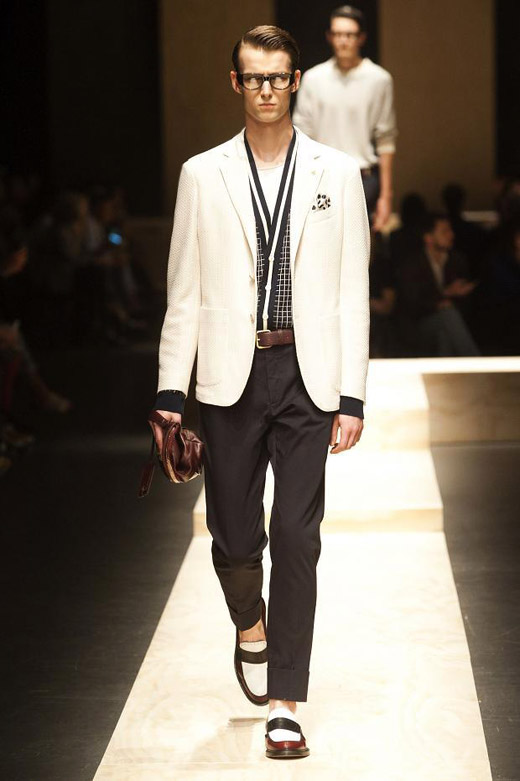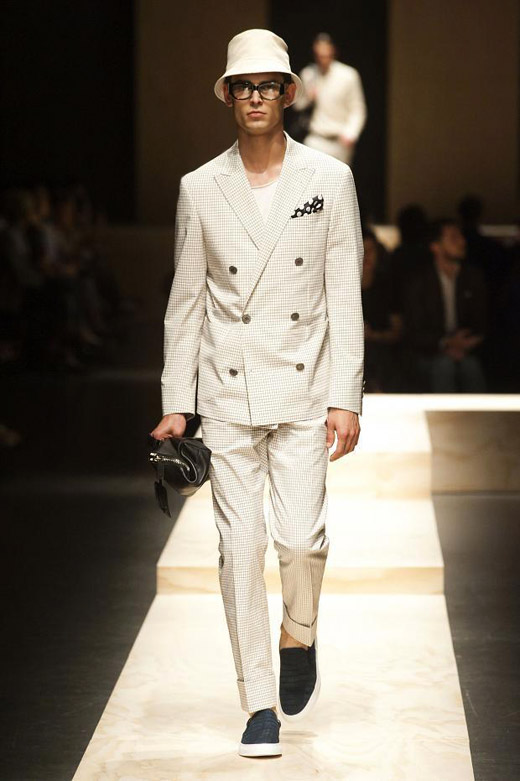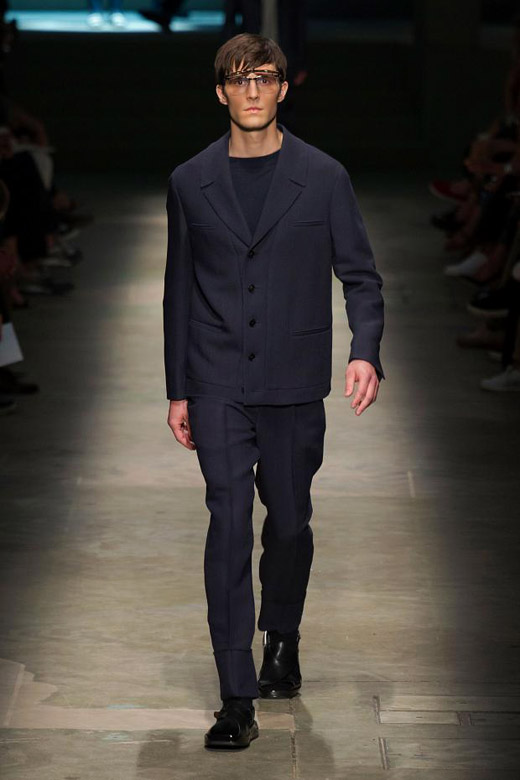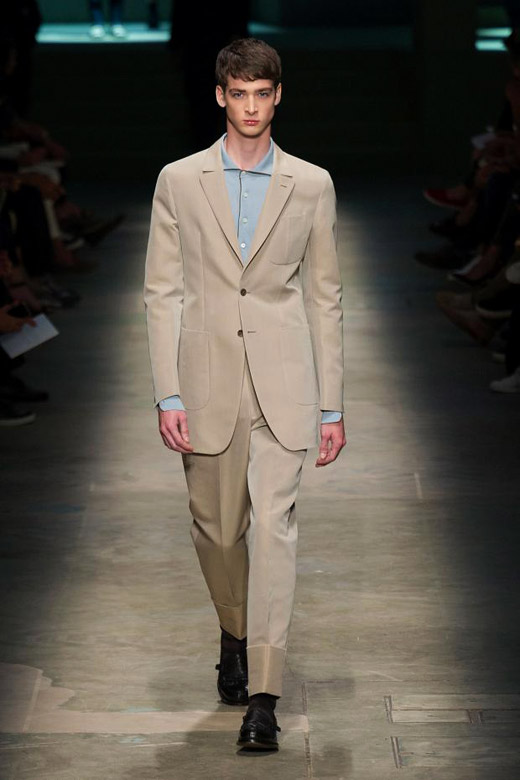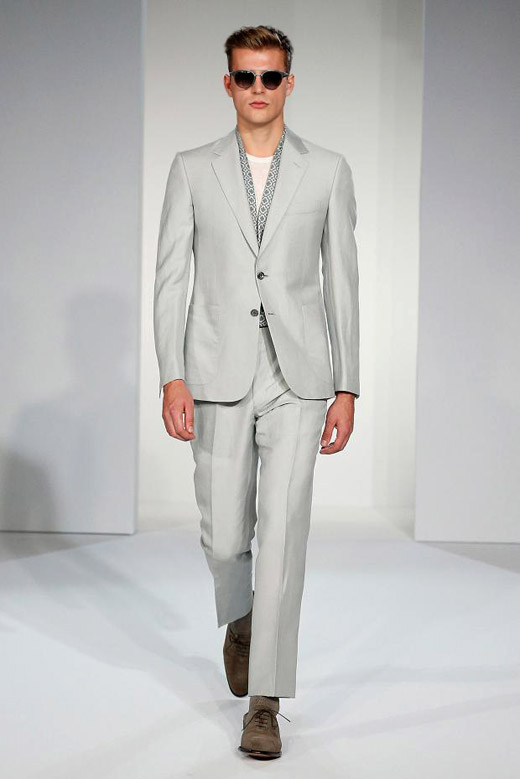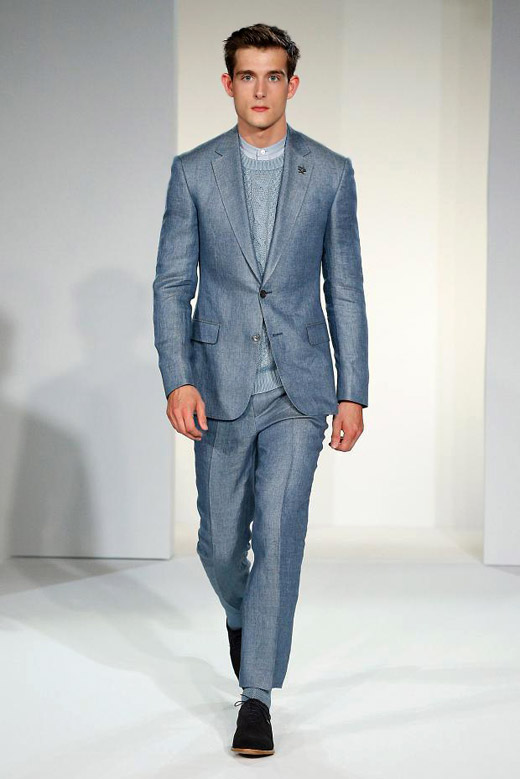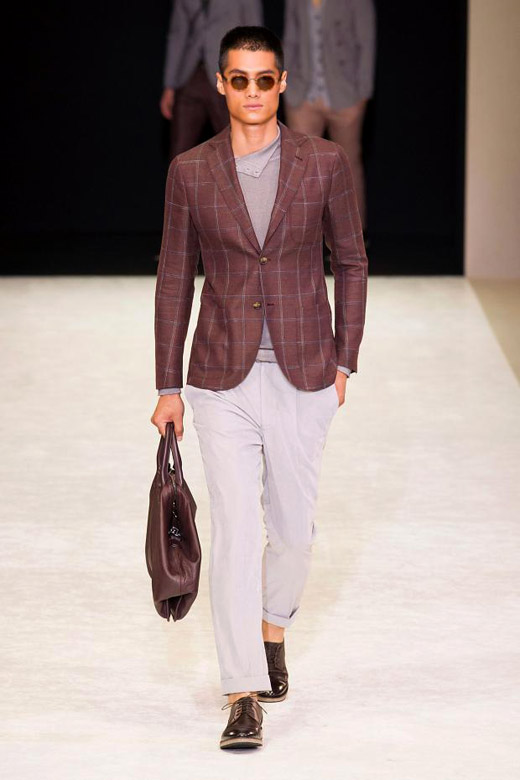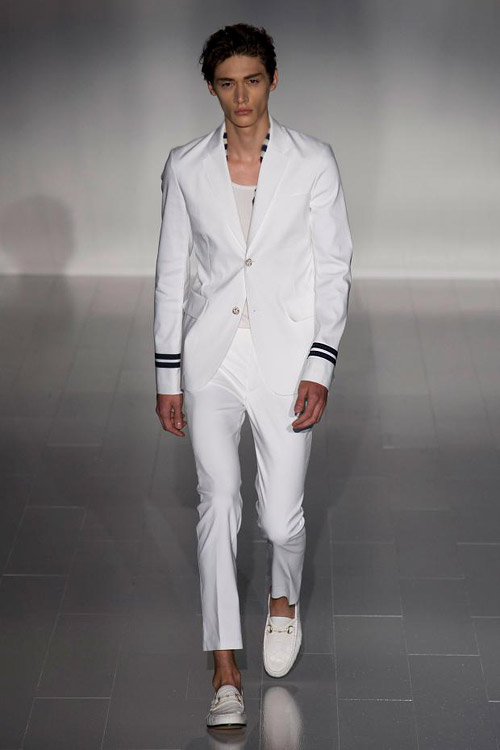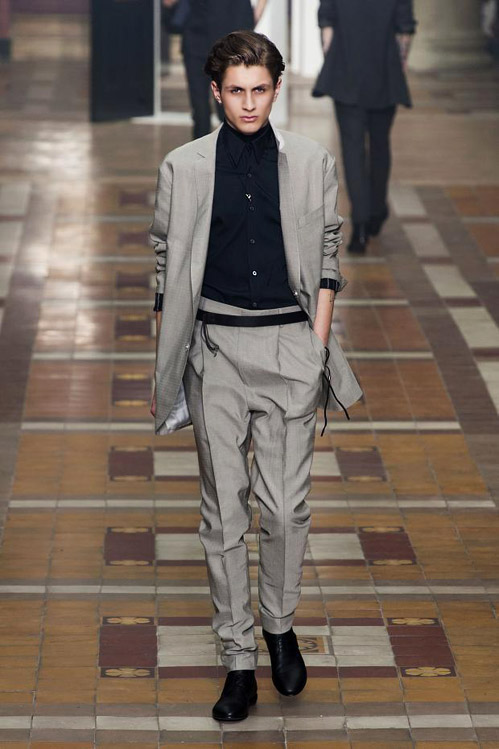 Photos:
A model, presenting a creation from Spring-Summer 2015 collection by:
1, 13-14. Canali
2. Dom Bagnato
3-4. Richmart
5-7. Hardy Amies
8-9. Andrea Pompilio
10-11. Brioni
12. Burberry Prorsum
15-16. Ermenegildo Zegna
17-18. Gieves & Hawkes
19-20. Giorgio Armani
21. Gucci
22. Lanvin
fashionising.com


Hits: 11482 | Leave a comment