Try to get beyond the visual - An interview about the psychology of fashion with Dr. Karen Pine, Psychologist & Professor of Fashion
Today we are going to present you Dr. Karen Pine - a renowned psychologist from the University of Hertfordshire and a Professor in the Fashion Department of Istanbul Bilgi University. She speaks, writes about and researches topics designed to help people live better, happier and more fulfilling lives.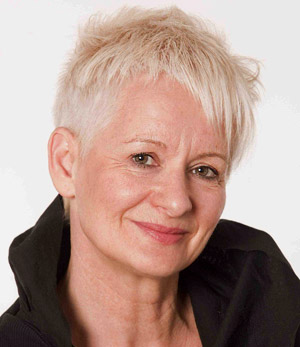 - Professor Pine, would you please tell our readers a little bit about yourself, your way of life and your work?
- I am a Psychology Professor at the University of Hertfordshire and have been applying my knowledge of psychology to the understanding of why people wear what they wear and the effects their clothes have on them and others. I also find other people's style fascinating, the choices they make, the effort they take and the way they use clothes to express themselves. I've researched nonverbal behaviour in my academic studies and clothes are another form of language, a nonverbal signal to the world about who we are, what we like, our status, tastes, our personality and even the mood we are in.


- You have a book named 'Mind What You Wear: The Psychology of Fashion'. Please, tell us more about the whole idea and the conclusions you made.
- If we are more aware of the powerful effects that clothing can have we can choose our clothes more mindfully. People become very habitual about their clothes and don't make the changes they should to get the results they want in life. Research has found that the right clothes can change how we think and feel so an awareness of this can enhance many aspects of our lives.


- You say that 'the right clothing can make us better thinkers'. Do you think people understand this?
- Intuitively people know that if they dress smart they feel smart and if they dress down it can make them feel down, so the relationship between our thoughts and our feelings shouldn't come as any surprise to us. In the book I explore the scientific research and psychological reasons behind these effects.

- Sometimes people do not know how to find their personal style. What would you advise them?
- Experiment and be bold! Too many people play it safe but the only way to get something different is to do something different. I've recently developed an online programme to break people out of their dress comfort zone and to encourage them to experiment with style and get to know their sartorial self better (it can be found at //dsd.me/fashion).

- How can we be sure that we have found our own best look?
- When we feel happier, more confident and other people respond positively towards us. We know that we are expressing ourselves authentically and have found the perfect match between the inner us and the outer us. We will also be able to make choices from within, independently of what magazines and retailers tell us we 'should' be wearing.

- Can you describe your own style, and how you discovered it.
- It's quite individualistic I would say. I don't shop on the high street but seek out arty, ethnic or vintage pieces. I love art and think dressing should be like putting together a beautiful piece of art...and the result should put a smile on our face. As I've got older I also care less and less about what other people think... that is very liberating!

- Can you give some examples how simple colour changes affect our sex appeal?
- The colour red is unconsciously associated with fertility and has been shown to make males respond more favourably towards a female.

- What advices will you give to fashion students and designers in order to be more successful in the fashion business?
- Try to get beyond the visual and understand the psychological effects that clothes have on people. The most stunning design will fail if the person wearing it feels uncomfortable or that it's not right for them. Think about dressing real people not just models or mannequins.

- In my opinion fashion designers should work closer with their customers and understand their needs better. What do you think about the idea that everyone should have a personal tailor?
- If people aren't sure about creating their best look then another opinion is always helpful, that could be a personal tailor, stylist or just a friend with a good eye.

- In men's fashion the made-to-measure trend is very popular recently. Do you think more men have started dressing better because of this trend?
- Good, stylish dressing takes effort, it rarely happens by accident. Made to measure involves a bit more effort but, like anything, will be worth it in the end. Not only can it create a sharper look, it marks the wearer out as an individual not just one of the crowd. And whatever type of person we are, we all want to be an individual and express our true selves.


Hits: 21655 | Leave a comment

We are looking for men's suit tailors, fashion designers, managers, fashion consultants who want to share their knowledge and tips in an article or video and contribute to the site! Please email us at contributor@bgfashion.net Don't miss the opportunity as this will be a free advertisement for yourself and your menswear brand!