Bonaudo Spa - a leader in tanning kangaroo leathers
Bonaudo was founded in 1923, when the brothers Gioacchino, Giovanni and Marco Bonaudo starder Theri tannery in Chivasso, outside of Turin.
In the '602 th company moved to a new building/headquarters in Chivasso and quickly a leader in tanning kangaroo leathers.
At Bonaudo the production process is a unique asset. Everything is "Made in Italy" and all operations are carried out internally within the 3 production sites, strategically located in northern Italy.
Bonaudo is specialized in the production of various types of skins - calf, baby calf, kangaroo, deer, lamb and goat – which are reinvented every season in new finishes and vast arrays of colors, in addition to the possibility to study and realize specific studies, prototypes and custom products.
Skins of the highest quality expert, craftsmanship and innovative machinery guarantee the excellence of Bonaudo.
Tradition and know how.
No movement is purely mechanical: experience of those who guides and evaluates the outcome of every production step assumes the quality and meeting customers' and designers' expectations. The skilled hands of Bonaudo's craftsmen together with innovative tools and machines attain the highest levels for which Bonaudo is renowned around the world.
The sensibility of the CEO, Alessandro Iliprandi, to the sustainability and environmental matters has deeply influenced the construction, layout and design of the production sites. At Bonaudo, everything is conceived to the minimum consumption of water and energy.
Thermal insulation, air ventilation technologies, high performance heating and conditioning system, led lightnings and constantly updated machinery contribute to this result.
- 100% Water purified directly onsite
-20% Energy consumption for every leather unit produced
-18% Electricity consumption for every leather unit produced
-52% Water necessary in the production cycle
Bonaudo Spa received the 303 Tuscans Ethical Fashion Award in Paris in September 2018.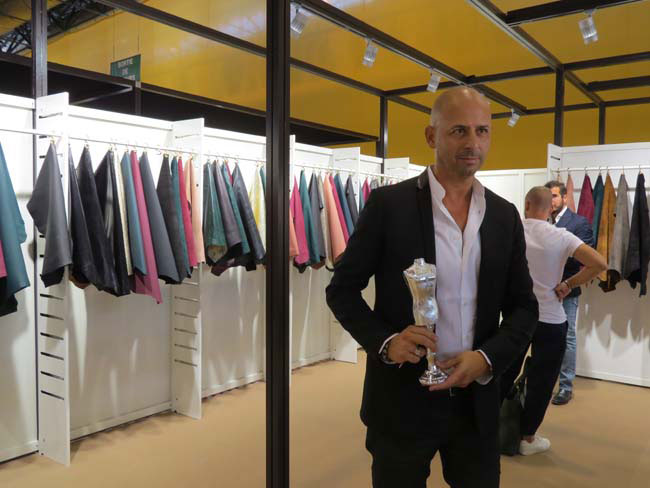 Hits: 10603 | Leave a comment